31 May 2018 - 12:30 to 16:30
What to expect?
Our energy landscape is currently facing an ambitious transition. Our future energy system has to become more sustainable, while guaranteeing a balanced energy supply, without any shortage, drastic excesses or substantial losses. To absorb ebbs and flows in the intermittent energy supply of renewable energy and to optimally use the energy produced, we need an integrated and balanced system approach which takes into account multiple energy vectors, both thermal and electric.
Quite a challenge? The EFRO/SALK project 'Towards a sustainable energy supply in cities' unites the necessary players from KU Leuven, VITO, imec and UHasselt and develops several innovative technologies to fulfill these ambitions.
Programme
12:30: Welcome with lunch
13:30: GeoWatt
14:15: SolSThore
15:00: Short Coffee Break
15:30: SmarThor
16:15: Closing drink with pie & tour through the buildings and laboratories. Each research activity will also present its research in the EnergyVille labs. Any questions? This is thé place to go!
Practical
Please register your attendance here.
Thor Central
Thor Park 8000
3600 Genk
Belgium
Please park at the public parking lot at the entrance of Thor Park. It is not allowed to park in front of the building, on the gravel, in the little park or on the road in the whole of Thor Park.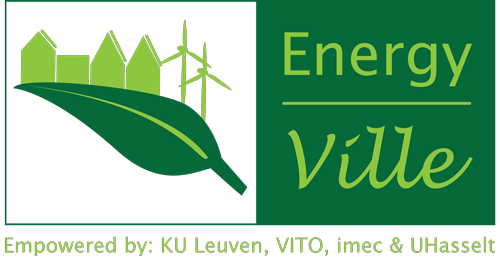 This project received the support of the European Union, the European Regional Development Fund ERDF, Flanders Innovation & Entrepreneurship and the Province of Limburg.