LEUVEN, 23 February 2018 – Yesterday at the World Incubation Summit in Toronto, Canada, UBI Global revealed its biyearly university-linked incubator and accelerator rankings. They screened 1,370 programs from across the globe. As in previous years, imec.istart, imec's business accelerator program, was ranked as one of the top accelerators, obtaining fourth place in the category 'World Top Business Accelerator – Linked to University'. This makes imec.istart the best ranked European accelerator.
The ranking is based on UBI Global's World Benchmark Study, the most comprehensive screening of university incubators and accelerators worldwide. Based on a diverse list of over 50 parameters, they evaluate and compare incubator and accelerator programs linked to universities or research institutes. In return for participating, the incubators and accelerators receive an objective analysis of their performance and economic impact, which allows them to further optimize their program. Imec.istart, imec's business accelerator program, participated for the third time this year. Last time, imec also managed to secure a top position, also obtaining fourth place worldwide in the category 'World Top Business Accelerator – Linked to University.'
This year as well, imec.istart was ranked as one of the top accelerators, with the 4th place worldwide. Sven De Cleyn, imec.istart program manager:
"We keep optimizing our program to offer our start-ups the best possible support. Since the last ranking, many of our portfolio companies have grown strongly, both in Belgium and abroad. They are also getting better at obtaining follow-up funding, which allows them to keep growing after their imec.istart track has ended. Thanks to the merger between imec and iMinds, we can also offer our start-ups even better technological support."
More than 1,000 fulltime jobs and a turnover of more than 188 million euros
Although the imec.istart program was only founded in 2011, its portfolio already consists of 140 tech start-ups in very diverse fields, ranging from multimedia and logistics to the healthcare sector. Together these start-ups are responsible for creating more than 1,000 fulltime jobs and have a combined turnover of more than 188 million euros.
Every euro invested by imec leads to 13 euros in follow-up funding
Another parameter that imec.istart is very successful at is providing access to external funding. Sven De Cleyn:
"When they join the imec.istart program, the start-ups get an initial financial injection of 50,000 euros in seed capital. Throughout the 12- to 18-month support track, imec.istart helps them to secure follow-up funding through imec's extensive network of partners. Because they are coached so well in this, our start-ups managed to procure more than 20 million euros through external investments in 2016 (and in 2017 for that matter); every euro invested by imec thus leads to at least 13 euros of external funding. Imec.istart definitely achieves top results here in comparison to other high-ranked accelerators."
From Flemish start-up to international player
The aim of a business accelerator is not only to support start-ups through the first tough months of their existence, but also to help them grow into scale-ups. In 2017, imec.istart was mentioned in the European Scale-up Report by Omar Mohout as one of accelerators that is most successful in this respect.
Imec.istart's portfolio companies are doing well internationally as well. For instance, 95% of the customer base of Datacamp, which offers an online learning platform for data science, is located abroad. Ugentec, which supports molecular labs with DNA analyses, also has a strong focus on international clients. And Twikit's 3D tool for personalized designs for very diverse products (from shavers and jewelry to cars' interior design) also targets the global market, with customers in the US, Germany, France, etc.
Sven De Cleyn:
"We've recently been investing a lot in internationalization. For instance, by organizing international industry-specific missions to help our start-ups develop a network in their field abroad. We are also part of EuroIncNet, an international network of high-ranked European accelerators that support each other's start-ups, and of the Flanders New York Accelerator (FNYA), a cooperation with Entrepreneurs Roundtable Accelerator (ERA), which supports Flemish start-ups in the US. With these initiatives, we want to continuously strengthen our offer."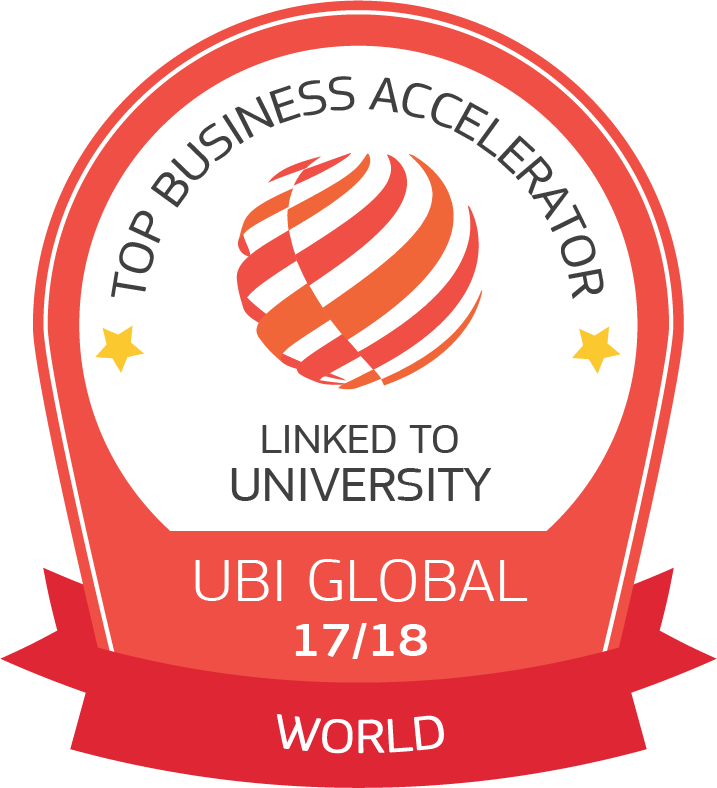 About imec and the imec.istart business accelerator program
Imec is the world-leading research and innovation hub in nanoelectronics and digital technologies. The combination of our widely acclaimed leadership in microchip technology and profound software and ICT expertise is what makes us unique. By leveraging our world-class infrastructure and local and global ecosystem of partners across a multitude of industries, we create groundbreaking innovation in application domains such as healthcare, smart cities and mobility, logistics and manufacturing, energy and education.
As a trusted partner for companies, start-ups and universities we bring together close to 3,500 brilliant minds from over 70 nationalities. Imec is headquartered in Leuven, Belgium and has distributed R&D groups at a number of Flemish universities, in the Netherlands, Taiwan, USA, China, and offices in India and Japan. In 2016, imec's revenue (P&L) totaled 496 million euros. Further information on imec can be found at www.imec-int.com.
The imec.istart program helps researchers, young entrepreneurs and start-ups to launch their business idea successfully: the program offers financial support, professional coaching and numerous working facilities to support start-ups. Depending on the maturity of the technology, the team's experience and specific market characteristics, an imec.istart track typically takes 12 to 18 months. More information can be found on: www.imec-int.com/istart.
Imec is a registered trademark for the activities of IMEC International (a legal entity set up under Belgian law as a "stichting van openbaar nut"), imec Belgium (IMEC vzw supported by the Flemish Government), imec the Netherlands (Stichting IMEC Nederland, part of Holst Centre which is supported by the Dutch Government), imec Taiwan (IMEC Taiwan Co.) and imec China (IMEC Microelectronics (Shanghai) Co. Ltd.) and imec India (Imec India Private Limited), imec Florida (IMEC USA nanoelectronics design center).
Contact
Hanne Degans, Press Communications Manager, +32 16 28 17 69 // +32 486 06 51 75 // Hanne.Degans@imec.be