In line with imec's effort to establish collaborations with major universities worldwide, the research center recently signed an agreement with Fudan University in Shanghai (China). Under the agreement, students from Fudan are stimulated and supported to come to Leuven and pursue a PhD or internship. Students who take up the offer and are successful will be awarded a dual PhD degree by Fudan University and KU Leuven, Leuven's top university and the third partner in the agreement.
Fudan University in Shanghai, China, was founded in 1905. It has a 30,000-strong student population and offers around 70 undergraduate majors, as well as almost 250 master's degree programs and some 150 doctoral programs. The university has been a major participant in national research for much of its history. In the 2018 QS world university ranking, Fudan is positioned 40th.
Fudan's Li-Rong Zheng is professor and head of research at the Shanghai Institute of Intelligent Electronics & Systems. Asked if his students look forward to coming to Leuven, he said: "Our students are very enthusiastic about this opportunity. Until recently, most would be looking for PhD opportunities in the USA. But this year, we see quite a number who are interested in this new program with imec and KU Leuven. A first PhD student will soon start research at imec in the field of Perovskite solar cells. And we will post new opportunities several times every year, with the supervisors from both sides jointly selecting the best candidates."
"The reason for this enthusiasm," continued Li-Rong Zheng, "is the great match between imec and our university, both recognized as outstanding centers of research. Fudan is well known for the impact of its research and education in micro- and nano-electronics, as well as in lighting and optoelectronics. We are recognized as one of the best research organizations in China, and a large number of the top industrial leaders were educated here. Recently, we've also started new schools in intelligent electronics and systems, big data, and artificial intelligence, another match with imec's expertise."
Rudy Lauwereins, vice president at imec and professor at KU Leuven added: "The candidates also know that imec is a world renowned R&D center for nano-electronics and digital technologies. Many of the faculty members at Fudan have studied and done research in Belgium and other European countries. So there is a shared culture. In addition, they value that we collaborate with many of the world's premier innovating companies. One of the goals of Fudan University is to educate multi-cultural industrial leaders who can further the microelectronics industry in the decade to come."
What makes this proposal especially attractive is the third partner in the agreement: KU Leuven, situated nearby imec and one of Europe's oldest universities with a long tradition of ground-breaking research and high-quality education. Rudy Lauwereins: "Imec and KU Leuven form a tandem to guarantee academic excellence. Students from Fudan that take up the offer and that are successful will be awarded a dual PhD degree by both the KU Leuven and Fudan University."
Li-Rong Zheng added that he hopes the agreement will also stimulate the faculty members at Fudan to establish personal links with the academic staff at KU Leuven and imec. "Without joint students or projects, such links might otherwise be weak and not sustainable. I also sincerely hope that through this agreement, Fudan can become part of the international team that determines the future of micro- and nano-electronics especially beyond Moore's law. Maybe we can jointly develop some topics that become internationally recognized."
On a final note, Li-Rong Zheng mentioned that he himself has studied and worked in Europe for more than 20 years: "I really wish that in this way I can do something to further promote the collaboration between the EU and China."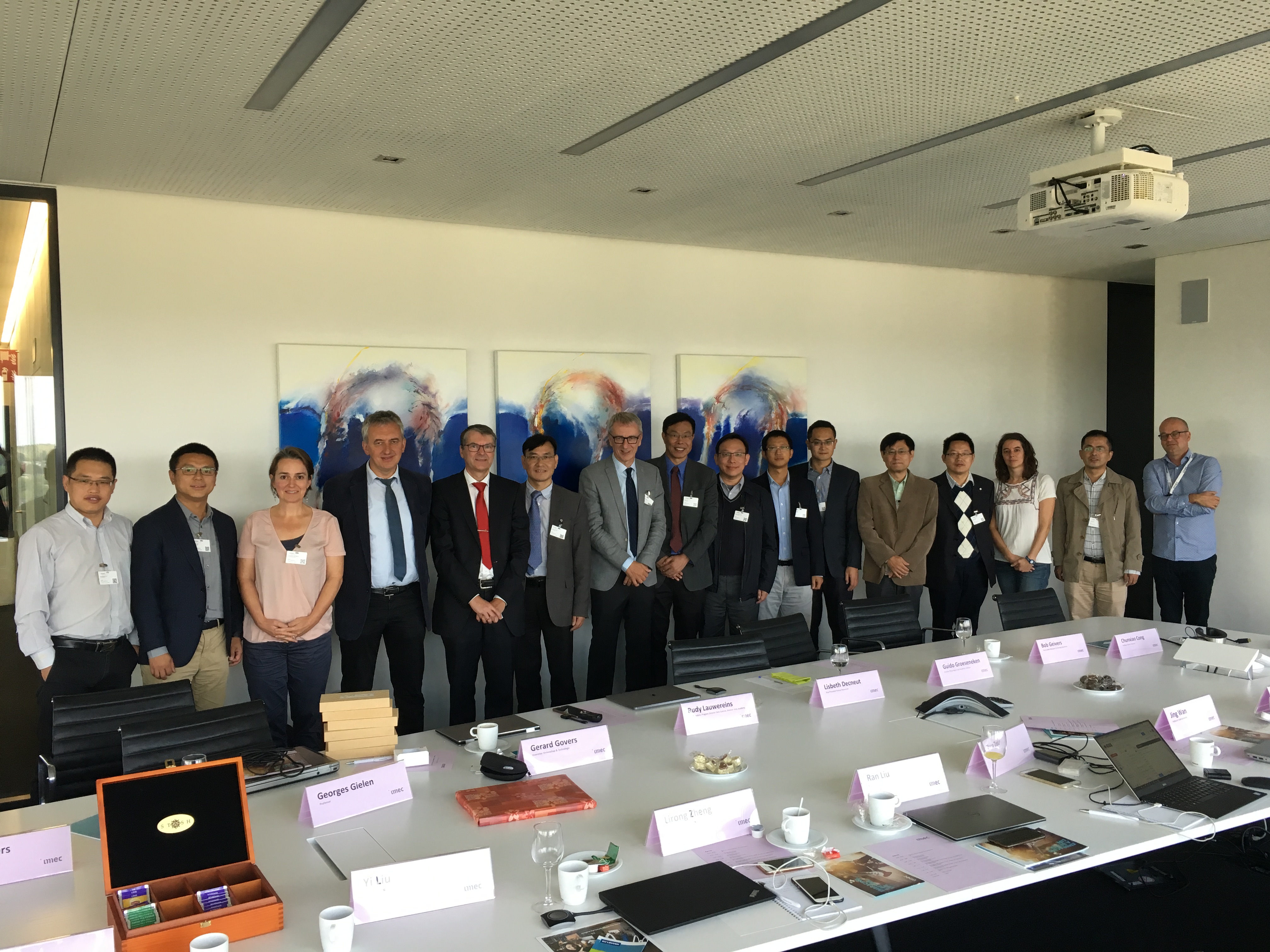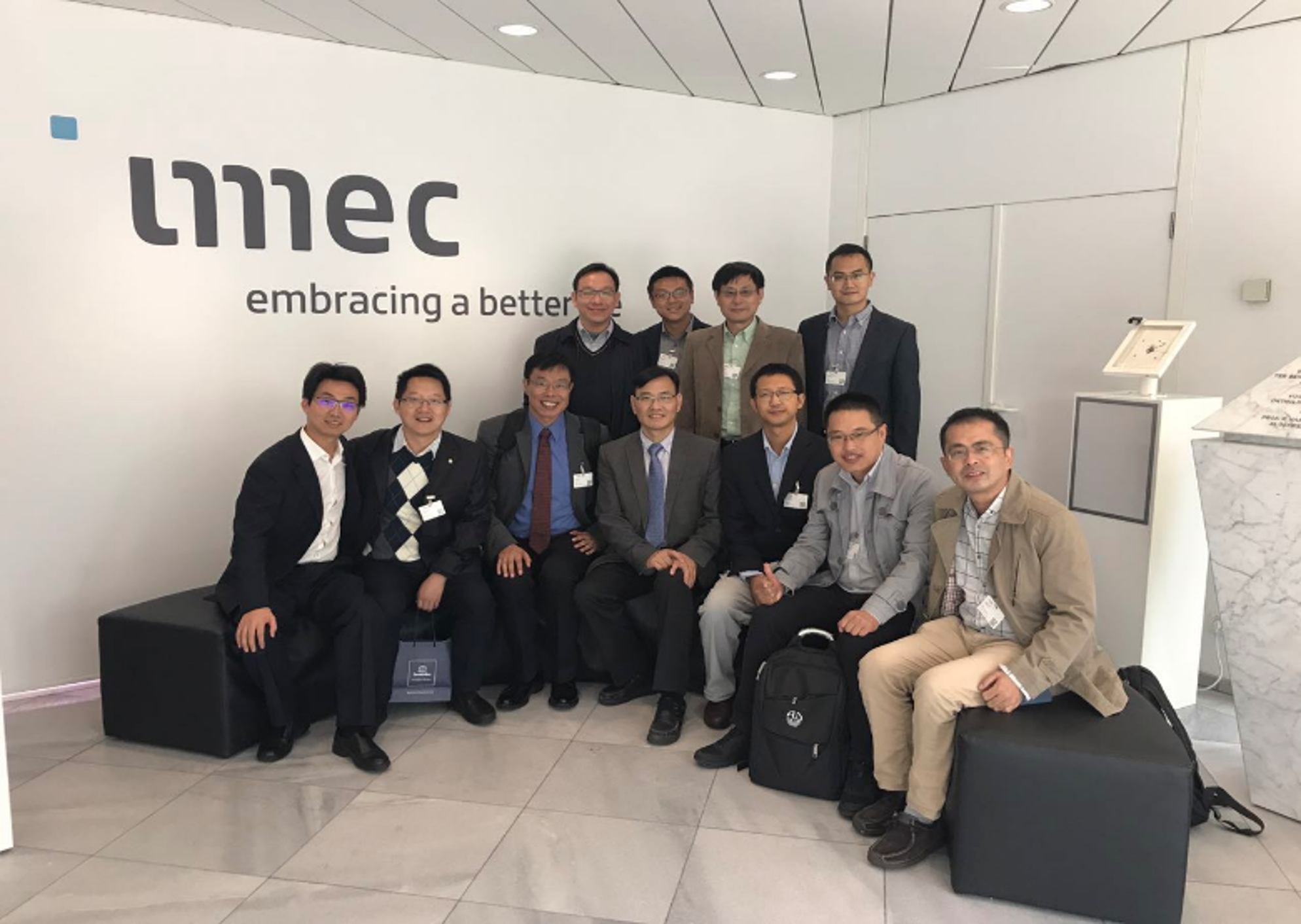 The visit of FUDAN professors to imec and meeting discussion September 2017.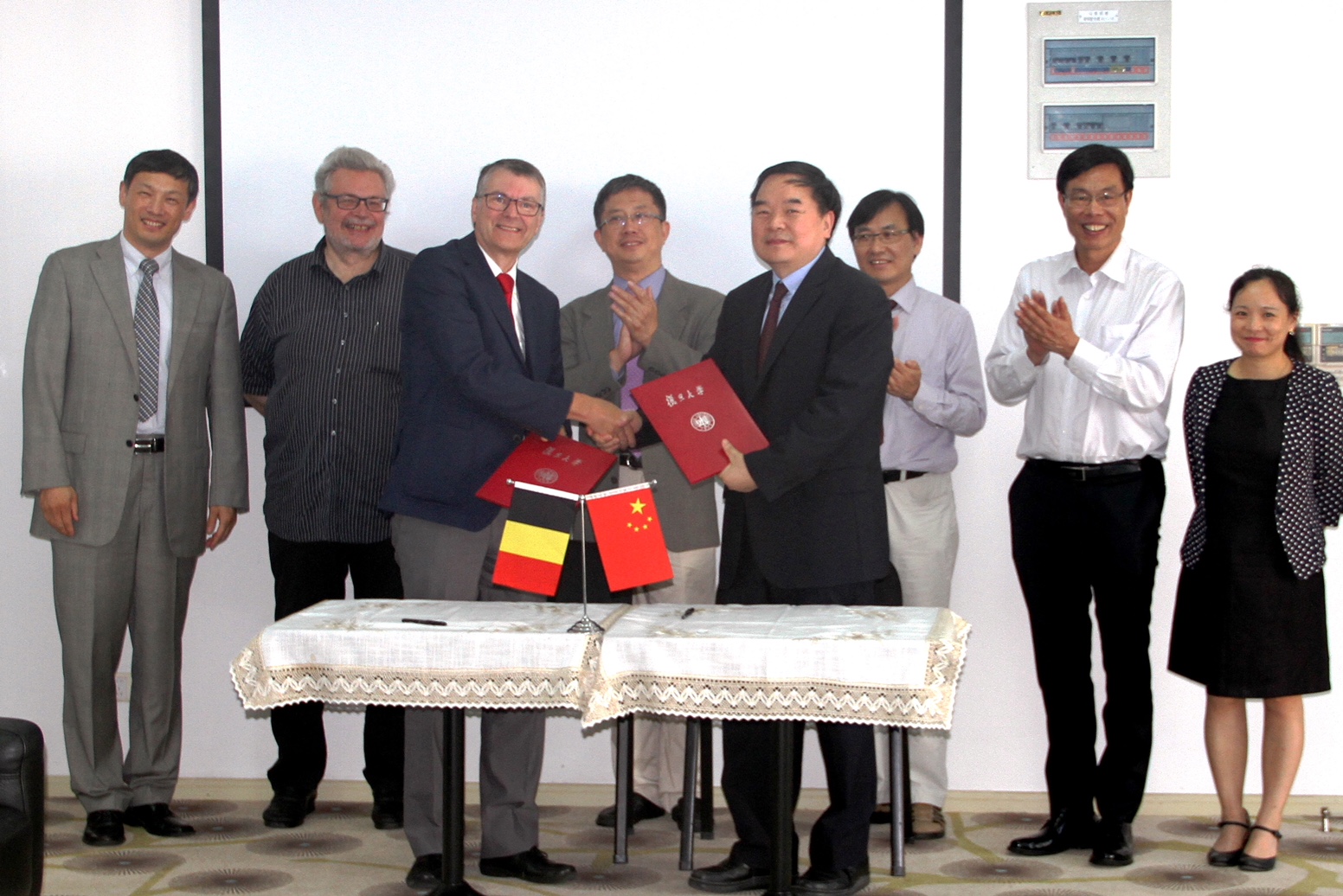 Sign of MOU between imec and FUDAN, by imec Vice President Prof Rudy Lauwereins and FUDAN deputy president Prof Xinhe Bao, June 2, 2017.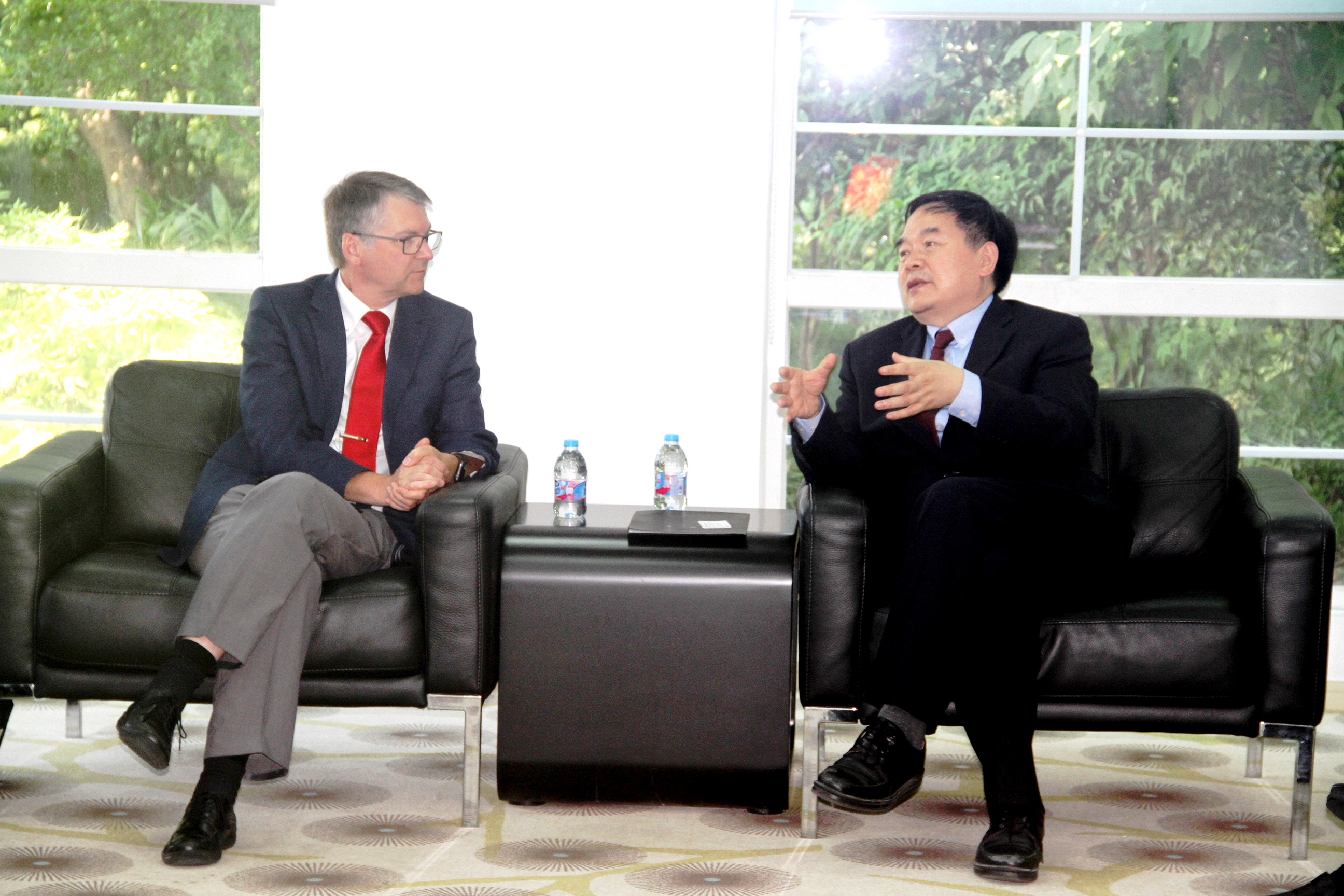 Imec Vice President Prof Rudy Lauwereins and FUDAN deputy president Prof Xinhe Bao.