The 'City of Things' initiative
Through its 'City of Things' initiative - in collaboration with the City of Antwerp - imec paves the way for the creation of tomorrow's smart cities. City of Things is a large-scale testing ground - covering a surface of 80 square kilometers - that will enable thousands of Antwerp citizens and visitors to communicate (and interact) with a huge amount of smart devices and sensors. Being the largest smart city living lab in Europe, it provides tech entrepreneurs with a unique opportunity to get in touch with users who can help them develop, test and optimize future products and services.
As the Internet of Things (IoT) grows and matures, the foundation is laid for 'smart cities' in which tens of thousands of sensors and connected devices will optimize the way in which we live and work.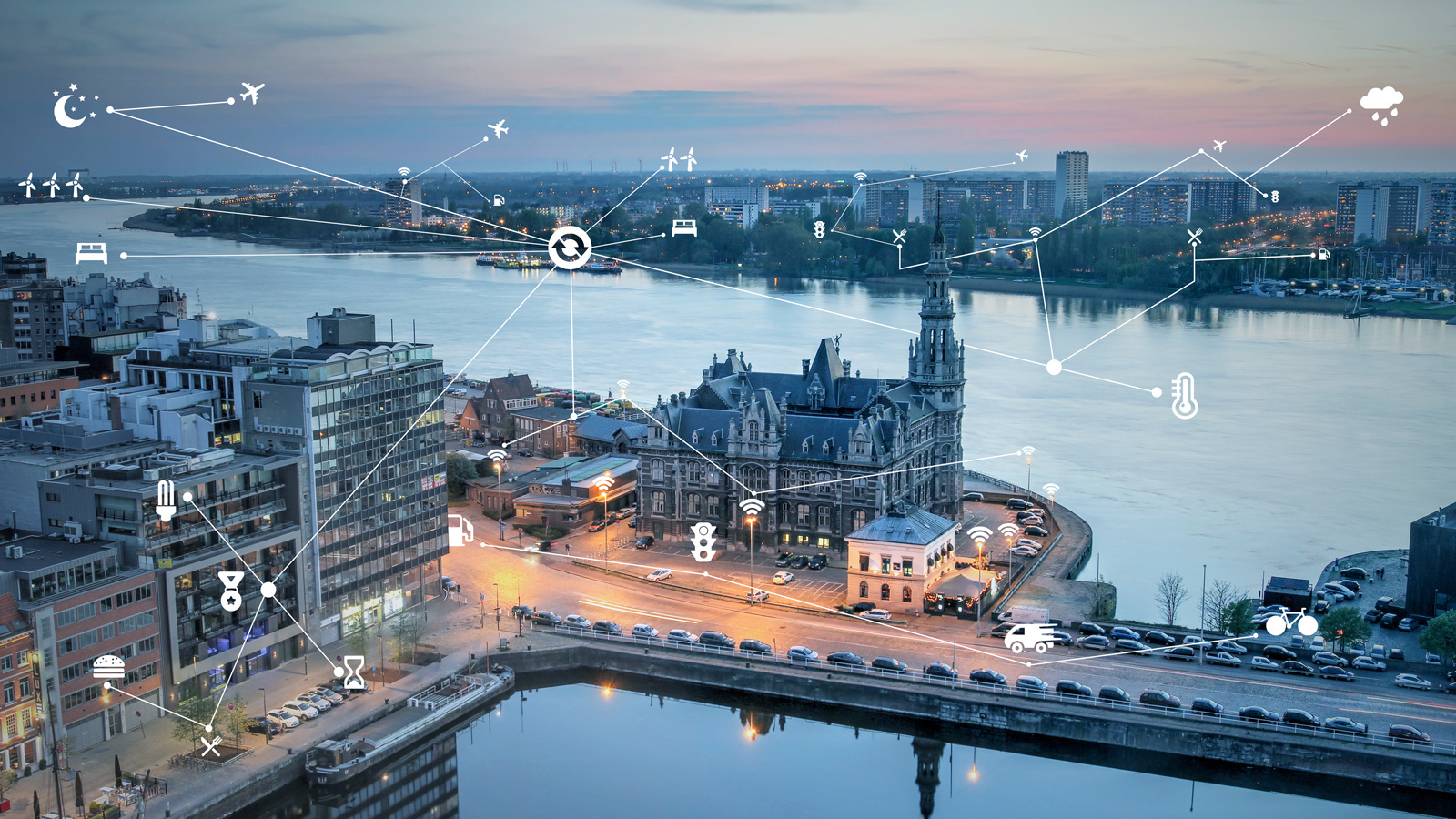 Inspiring examples of smart cities include Amsterdam, Barcelona, Helsinki, Vienna and Singapore (to name a few). Each of them tunes the smart city concept to its own needs, but what they all have in common is the basic premise of using digital tools, services and processes to improve the city's mobility, sustainability, public services, retail, culture, and more.
"Yet, a smart city is not just a prefab machine designed by architects or engineers, and crammed with the latest technologies; it is a city that makes optimal use of digital, sensing and communication technologies to respond to people's actual needs. As such, it lifts quality of life to a new dimension." - professor Pieter Ballon, Smart Cities Expert at imec - VUB.
Smart city research at imec
From developing and optimizing microchips and sensors, and testing new wireless communication technologies, to conducting living lab research that puts citizens center stage.
"Thanks to organizations such as imec, smart cities in Flanders and abroad can benefit from a significant head start. We have the scale to cover smart city research end-to-end and continuously share our insights and technological breakthroughs with the broader community. As such, we avoid that everybody has to go through the same learning curve." - professor Pieter Ballon, Smart Cities Expert at imec - VUB.
The intelligence that sits at the basis of today's and tomorrow's smart cities originates from the Internet of Things with tens of thousands of sensors and connected devices generating a constant stream of data.