Offered services
For start-ups who plan a US trip:
An introduction by imec to the BelCham representative in New York or San Francisco, FIT, local business coaches or other relevant incubation networks
Support and advice from BelCham on the practical organization of your trip
During your US residence:
Free office space for 1 person during a maximum period of 3 months
A dealteam session – a local coach from the BelCham network will go, together with you during a 2 hours session, through your business plan
Want to make use of this offer?
Register via the webform below this page. Or contact Lies Boghaert for more details.
In your application you must include:
Your selected BelCham desk (New York / San Francisco)
The goals and motivation (related to your overall internationalization strategy)
Timing: your US adventure can start either 6 weeks after selection or sometime later, e.g. Q3 of the next year. Indicating a timeframe in the near future will increase your chances to get the BelCham desk allocated to you!
Workspace Use Agreement
Selected startups will sign the following agreement with imec which includes the Terms & Conditions for the use of the imec desk. Start-ups who already have a (min.) Triangle level 3 involvement at BelCham (including a fixed desk) can only use this seat for an additional team member.
Location of the offices
Atelier New York was the first co-working space for Belgians with US ambitions. It has been running at full capacity ever since its opening in 2014.
Atelier New York is located on 6th avenue, one block away from Times Square, and in the heart of Manhattan's Midtown business district.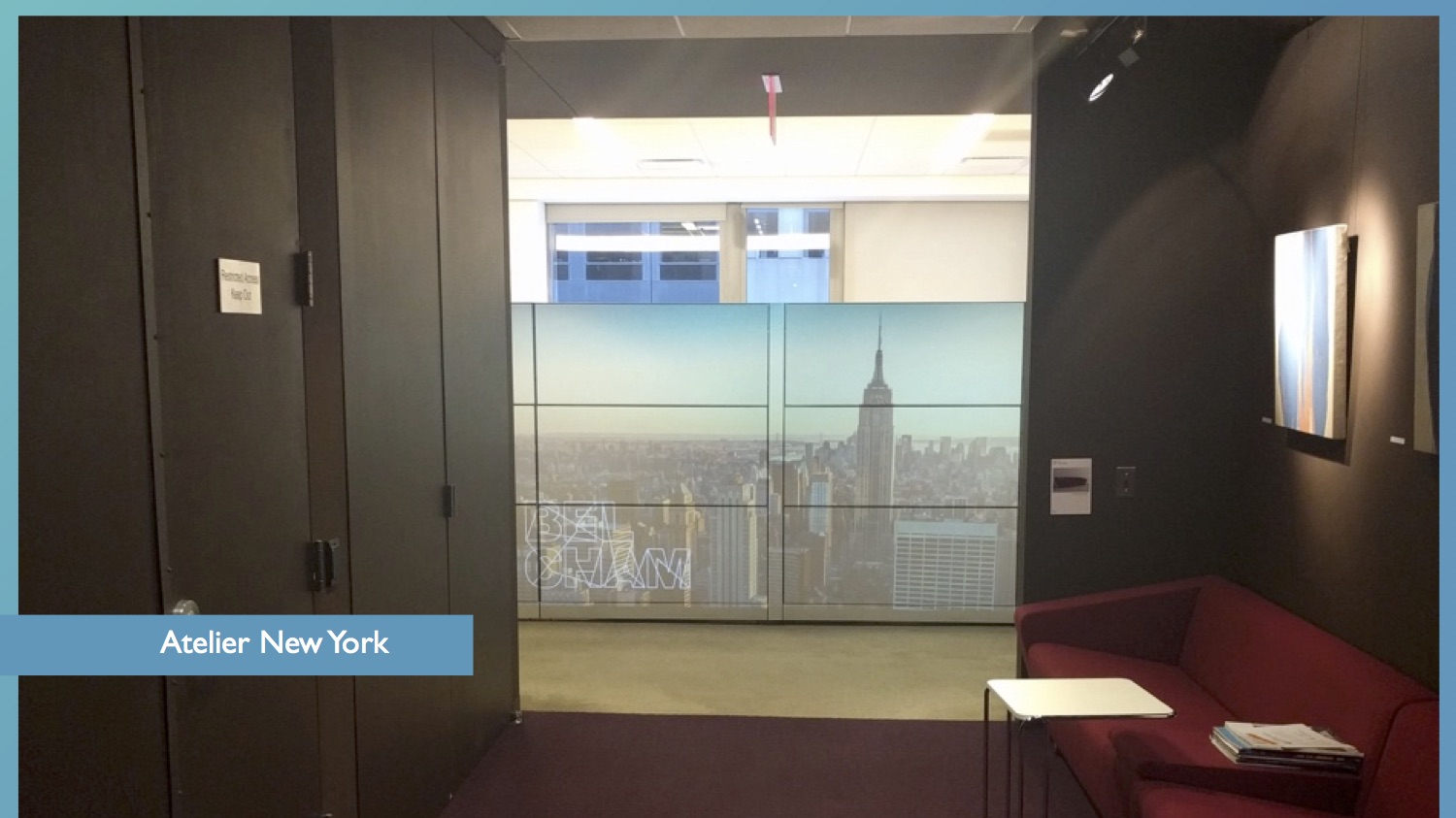 Atelier in the Bay is situated in the financial district of downtown San Francisco. The space provides all the amenities of New York, including meeting rooms, event space and bar.
Atelier San Francisco is located ideally on 620 Davis Street, right next to Embarcadero, a 5 min. walk from BART and a 3 min. walk from the famous Ferry Building at the end of Market Street.