FRIDAY 13th DECEMBER 2019
Doors open at 8:30 am – Presentations start at 10:00 am.
Location: A Room with a ZOO at the Carnotstraat 4 in Antwerp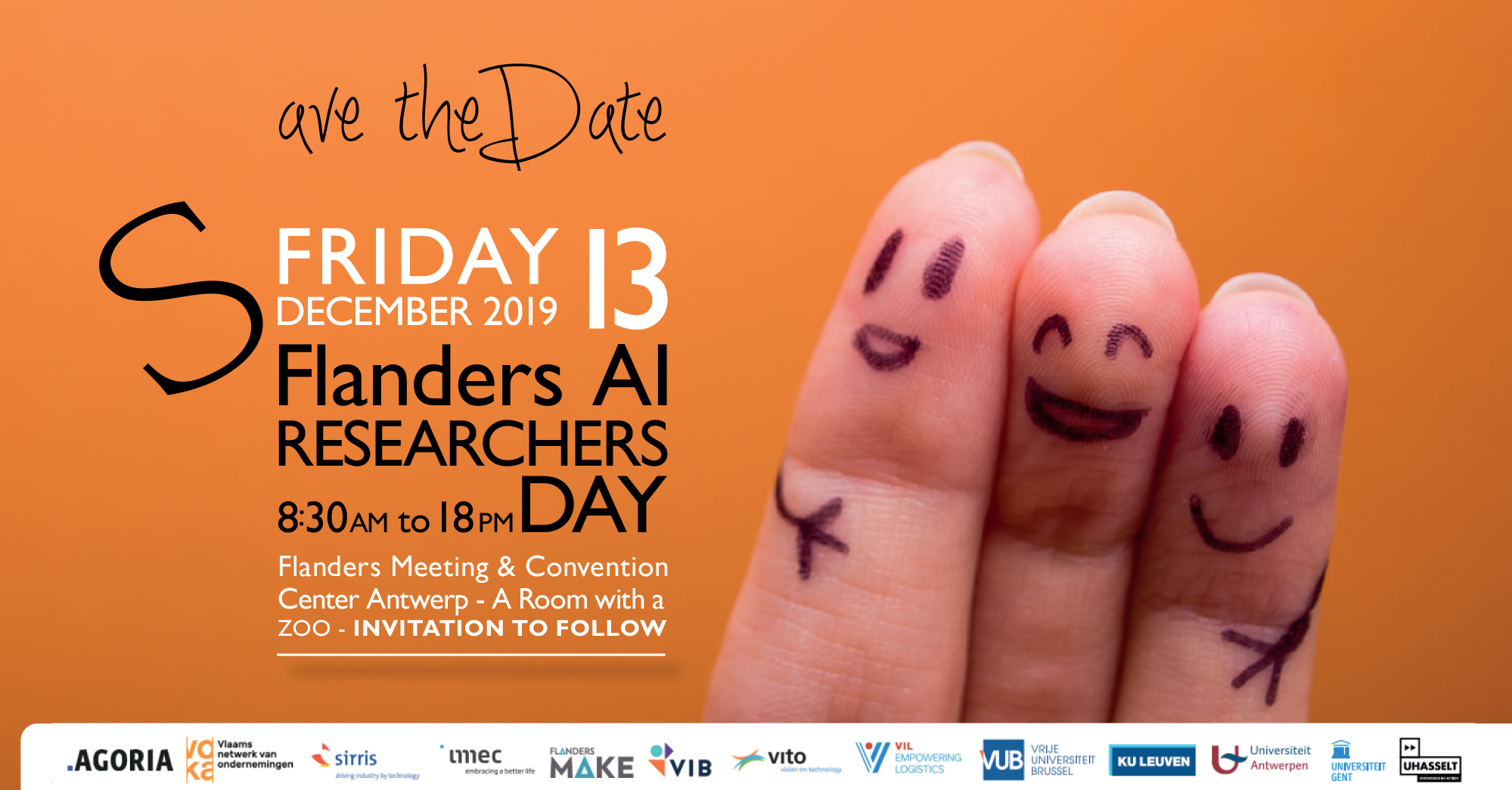 The Flanders AI Research Impulse Program is an ambitious program funded by the Flemish government and designed to give Flanders a competitive edge in the AI area. Over 150 researchers from all Flemish universities and other research institutes are involved in this program. You are one of them.
On Friday the 13th, you will catch a glimpse of the overall goal of the FLANDERS AI Program and its organizational structure. You will make the acquaintance of fellow researchers and discuss different topics of the research program.
In the afternoon you are invited to participate in specific break-out sessions regarding the Grand Challenges which are the building blocks of the program.
While doing so, be prepared to meet a whole lot of little robots and face the challenge of letting them work together. These robots can be programmed using Python. So, brush-up your python knowledge and bring your laptop.
To finish, you get the opportunity to engage in further discussions with your co-researchers during an informal network drink.
We look forward to meeting you!
Flanders AI Research Team