Nearly all Flemings are digital, but embrace the digital world in different levels – 4 media profiles
As in previous years, we have grouped Flemish media and technology consumers into segments. However, digital media and technology in Flanders have become so widespread that the notion of having or not having a computer or smartphone at home is not enough to differentiate between segments. Instead, it is more meaningful to focus more on the use of and the attitude towards (digital) media and technology. All segments are digital to some extent (only 7% of the Flemings have no access to a computer, smartphone, tablet, smart TV or smart wearable), but they differ on how they use it, which role it plays in their everyday life, and how digital media relate to more traditional forms of media. Taking this into account, we have categorized Flemish media consumers into 4 segments in 2016.
Want to know your digital profile?
Media possession per profile
Deze grafiek is mobiel niet beschikbaar.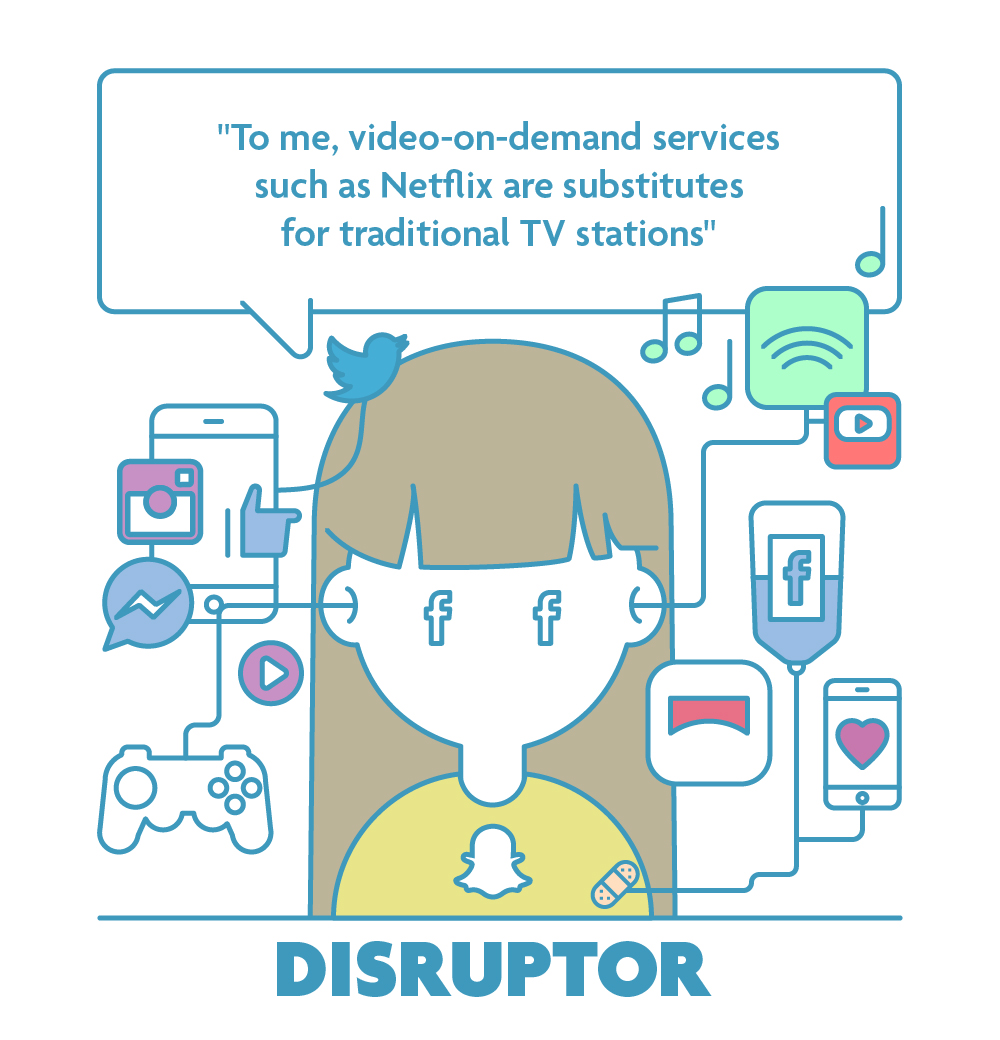 Disruptor (24,1%)
At a quarter of the Flemish population, Disruptors are savvy internet users mainly under the age of 30. This segment has shifted the most dramatically from traditional to digital media, making less use of TV while showing the highest adoption rates of Netflix. They are huge users of the smartphone, using it to consume all kinds of media content and perform a wide variety of tasks. They tend to not actively follow the news, but spend the most time on social media networks.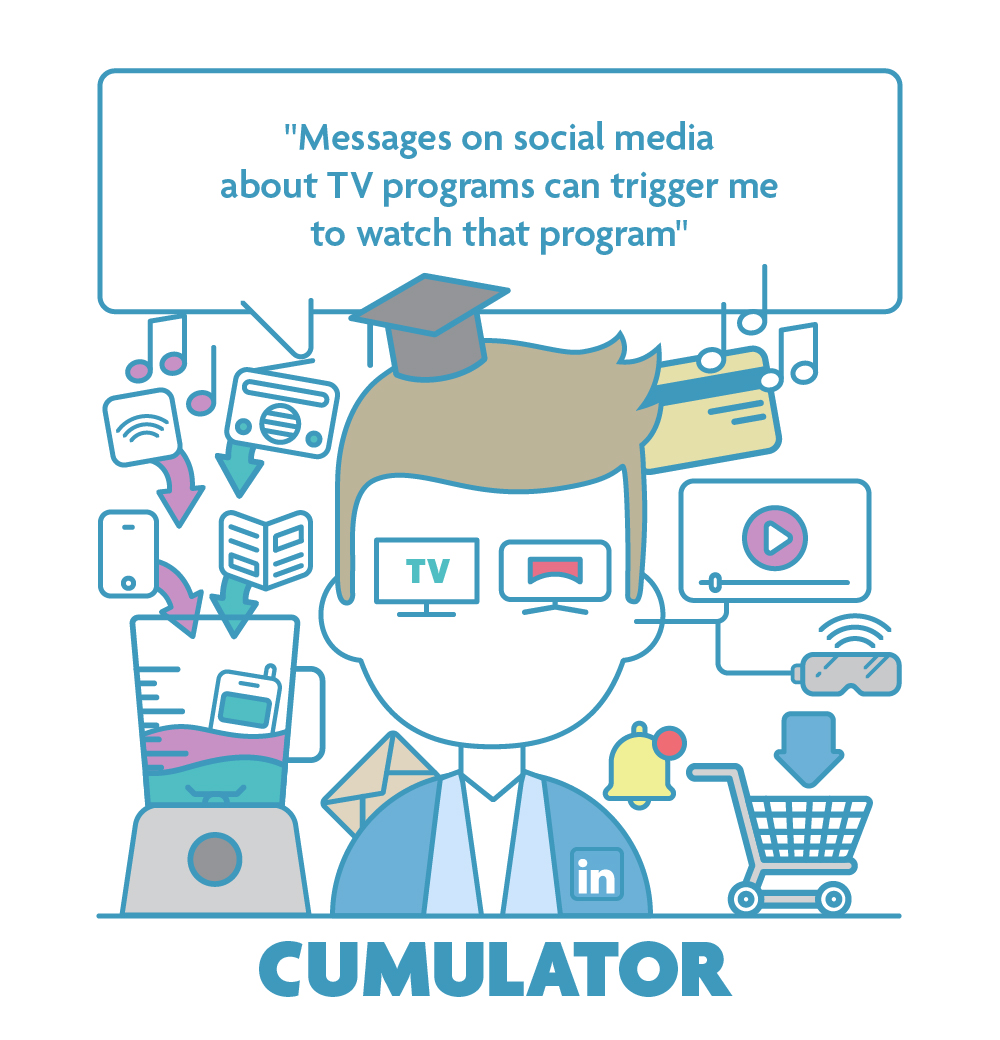 Cumulator (38,6%)
Slightly older than disruptors, cumulators blend the use of traditional and digital forms of media. They are also generally highly-educated and established in their careers, and consume large quantities of media in general in the form of text, music, video and more. Cumulators are big adopters of devices from smartphones and tablets to smart wearables, spend a lot of time following the news, and spend nearly as much time on social media as disruptors. However, they game significantly less than disruptors and make more phone calls than any other profile.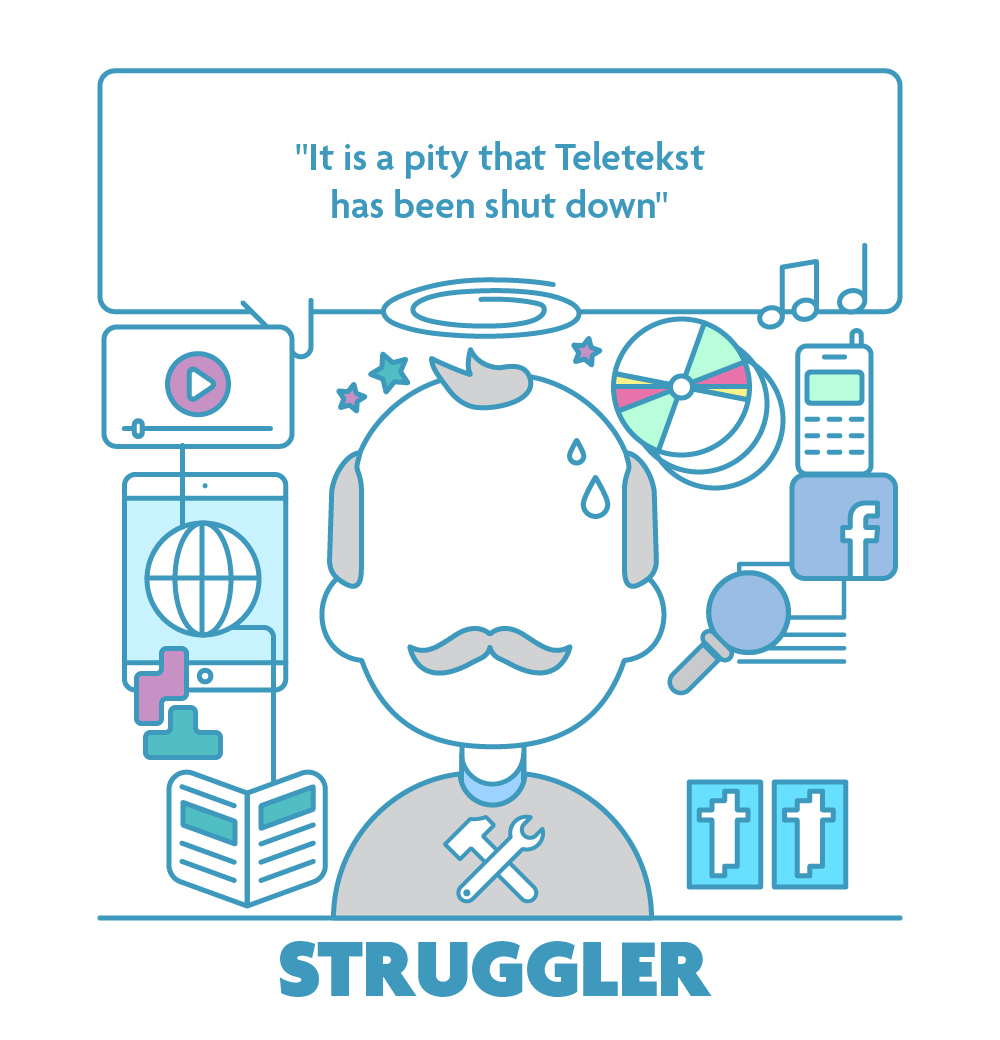 Struggler (10,9%)
Strugglers want to explore the possibilities of digital media and technology, but often lack the skills and the experience necessary to develop digital media habits. They consume mostly traditional forms of media, but they enjoy exploring new forms of media consumption from digital radio and video to social media, especially through the use of tablets. They tend to watch traditional TV programming while investigating alternatives on the side, and generally own GSMs over smartphones. However, Strugglers are very traditional in their music consumption, preferring to listen to the radio through sets or in the car, showing the lowest willingness to pay for streamed online music and the highest passivity when it comes to online privacy.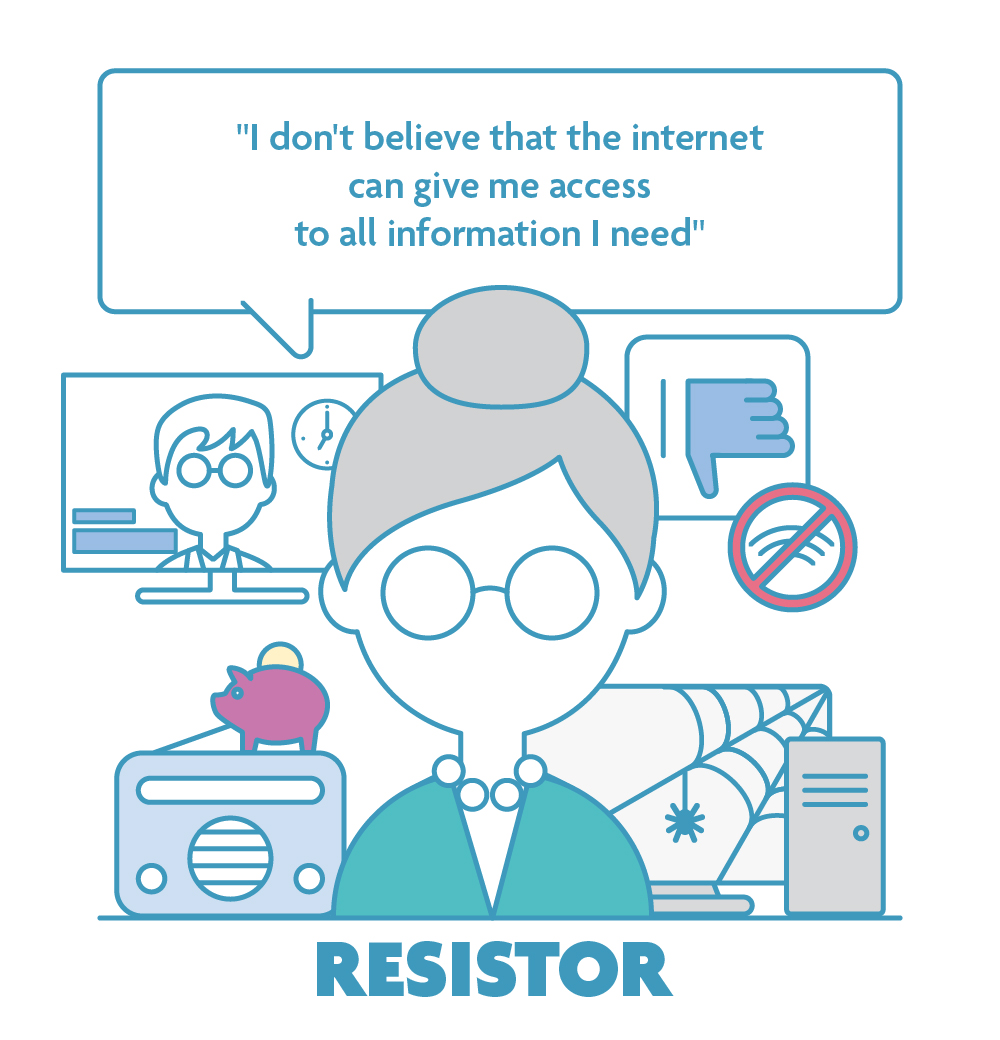 Resistor (26,3%)
A quarter of the Flemish population is composed of resistors, who accept innovations very slowly compared with the other profiles. This segment is also the oldest, with more than half older than 65 years, and it is characterized by low adoption of the internet, smartphones, computers and tablets. Resistors watch video content via TV broadcast, listen to radio sets and CDs, read the printed newspaper, and are unconvinced about Video on Demand services, messaging apps and e-commerce. This segment is least interested in using digital media and technologies, and is most skeptical about the beneficial influences that digital media may have.
About digimeter
Prof. Dr. Lieven De Marez
Head of imec - Ghent University - MICT
Each year since 2009, imec releases the digimeter report, revealing new insights into media and technology adoption, use rate and opinion trends among citizens of Flanders. A singular research project, digiMeter brings valuable information about Flemish media users available to institutions, companies and the general public.
Need more info?
Please contact digimeter@imec.be