Mobile takes the cake, online messaging closing gap with SMS
Mobile calls are more common than landline calls, and older Flemings are making more mobile calls than ever this year. E-mail is still a popular means of communication, although the youngest age segment rarely checks e-mail on a daily basis. SMS remains the most popular messaging platform, with messaging apps like Facebook Messenger and Snapchat quickly closing the gap in 2016, especially among the youngest Flemings.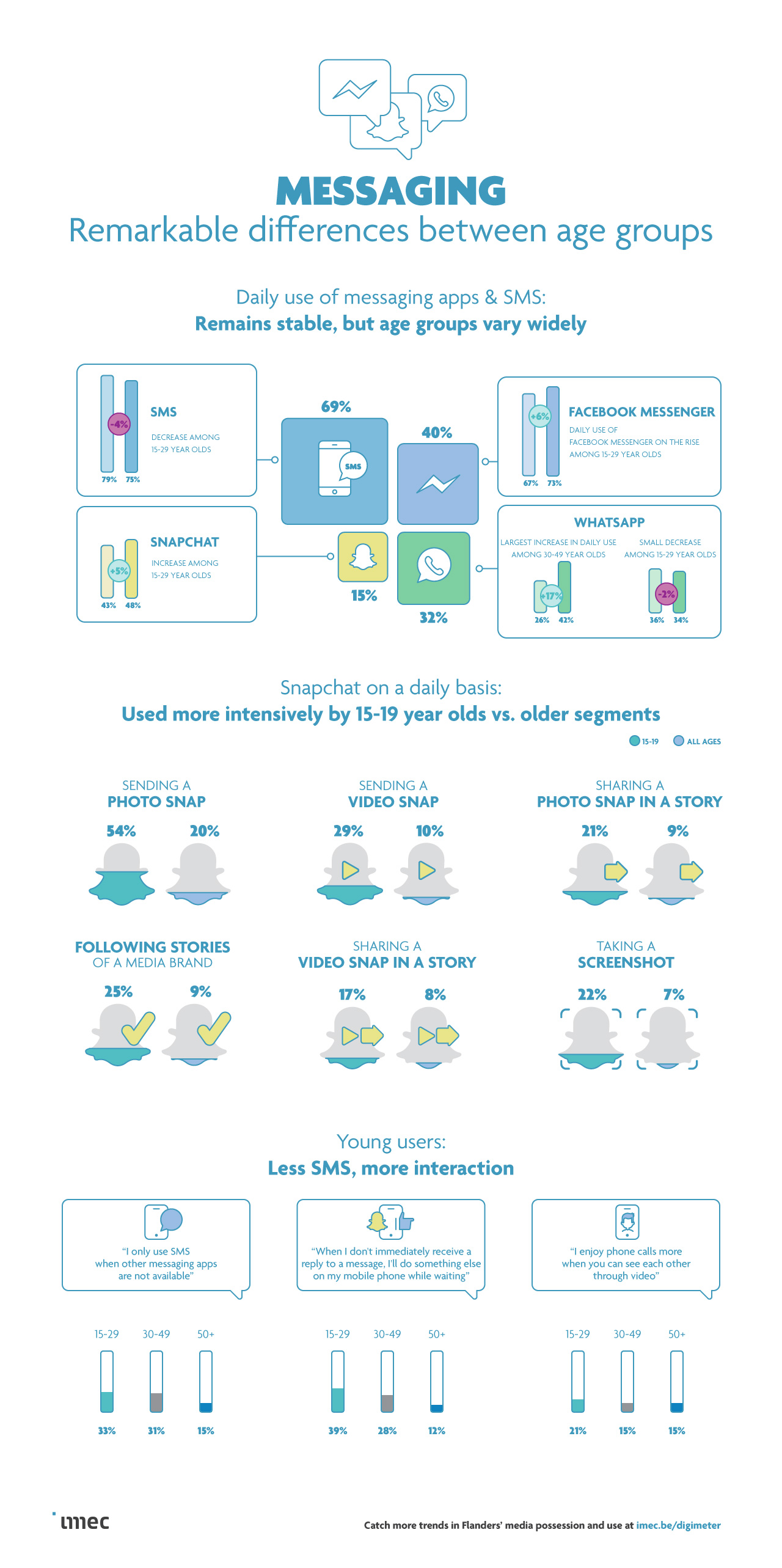 About digimeter
Prof. Dr. Lieven De Marez
Head of imec - Ghent University - MICT
Each year since 2009, imec releases the digimeter report, revealing new insights into media and technology adoption, use rate and opinion trends among citizens of Flanders. A singular research project, digiMeter brings valuable information about Flemish media users available to institutions, companies and the general public.
Need more info?
Please contact digimeter@imec.be