Mobile takes the cake, online messaging closing gap with SMS
Mobile calls are more common than landline calls, and older Flemings are making more mobile calls than ever this year. E-mail is still a popular means of communication, although the youngest age segment rarely checks e-mail on a daily basis. SMS remains the most popular messaging platform, with messaging apps like Facebook Messenger and Snapchat quickly closing the gap in 2016, especially among the youngest Flemings.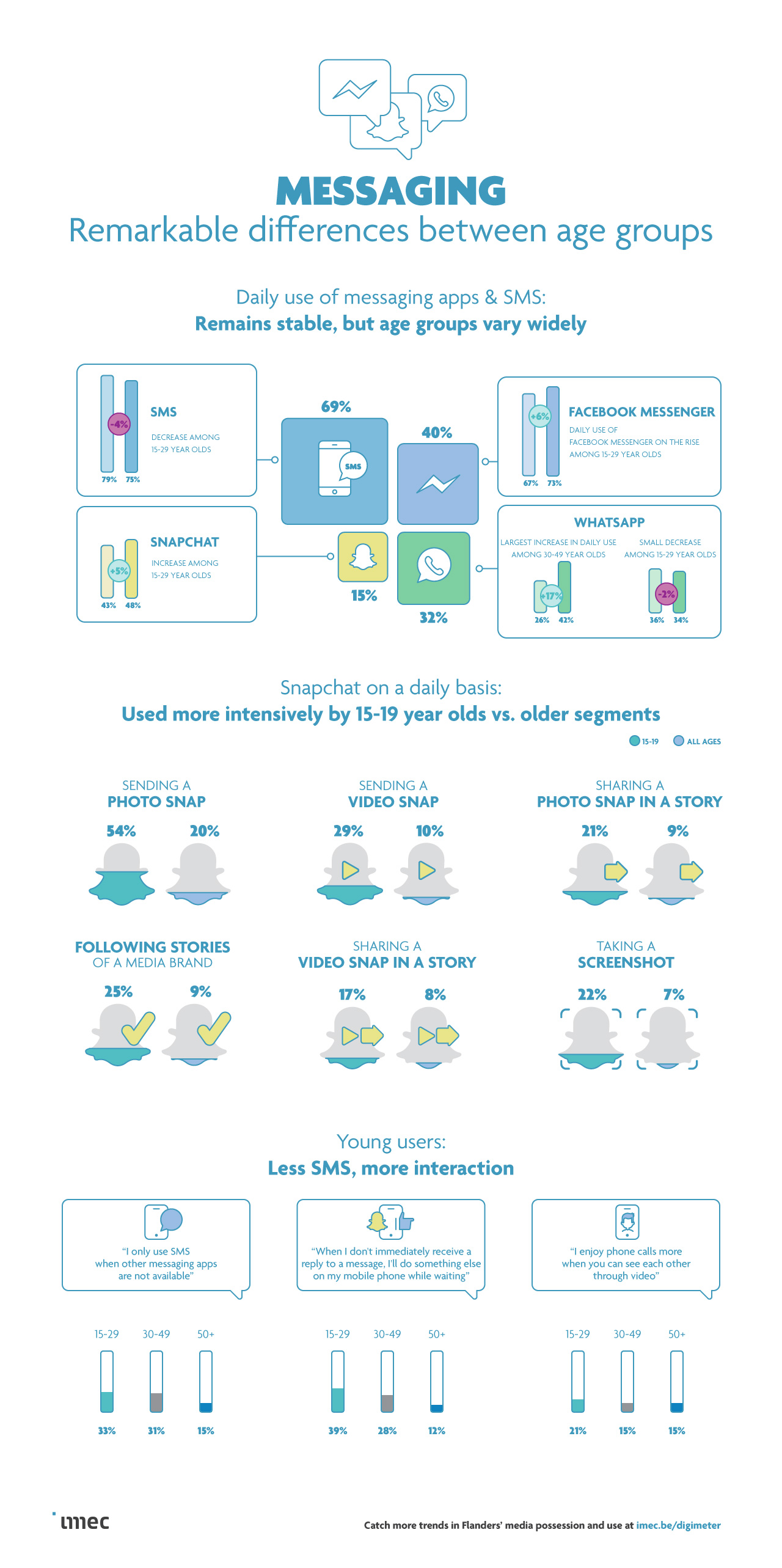 For companies
Prof. Dr. Lieven De Marez
Head of imec - Ghent University - MICT
Digital Transformation? It takes two to tango
Biggest conclusion of Digimeter 2018 is that consumers are building a more grown up relationship with their digital partner. It takes two to tango; the consumer expects of you, companies who offer digital solutions, that they are involved as a full-fledged partner in your new digital innovations.
The success of an evolution to an AI and data driven economy are largely dependent on the consumer's trust in the technology and the companies behind that technology. Digimeter shows that only 10% has no confidence in technology en two thirds of consumers see clear advantages.
More then ever transparency in data use and business models will be a differentiating factor in the digital playing field. We will stay on top of attitudes to AI and data driven products and services, on the one hand through Digimeter and on the other hand through organising user testing in real contexts for next generation digital solutions. This way consumers and companies can explore the advantages of digital technology together.
Is your company working on digital innovation? Do you have an idea, a first prototype or an almost finished product, but are you missing real life feedback of potential end users? Contact Olivier Rits.