More news delivered via smartphone, but TV plays a central role
2016 has not brought major changes in the devices and sources of news used by the population of Flanders. National TV broadcasts still play a central role, although smartphones are increasingly used to follow the news. Younger generations filter news according to their interests, and the printed newspaper continues to be read by a large segment of older Flemings.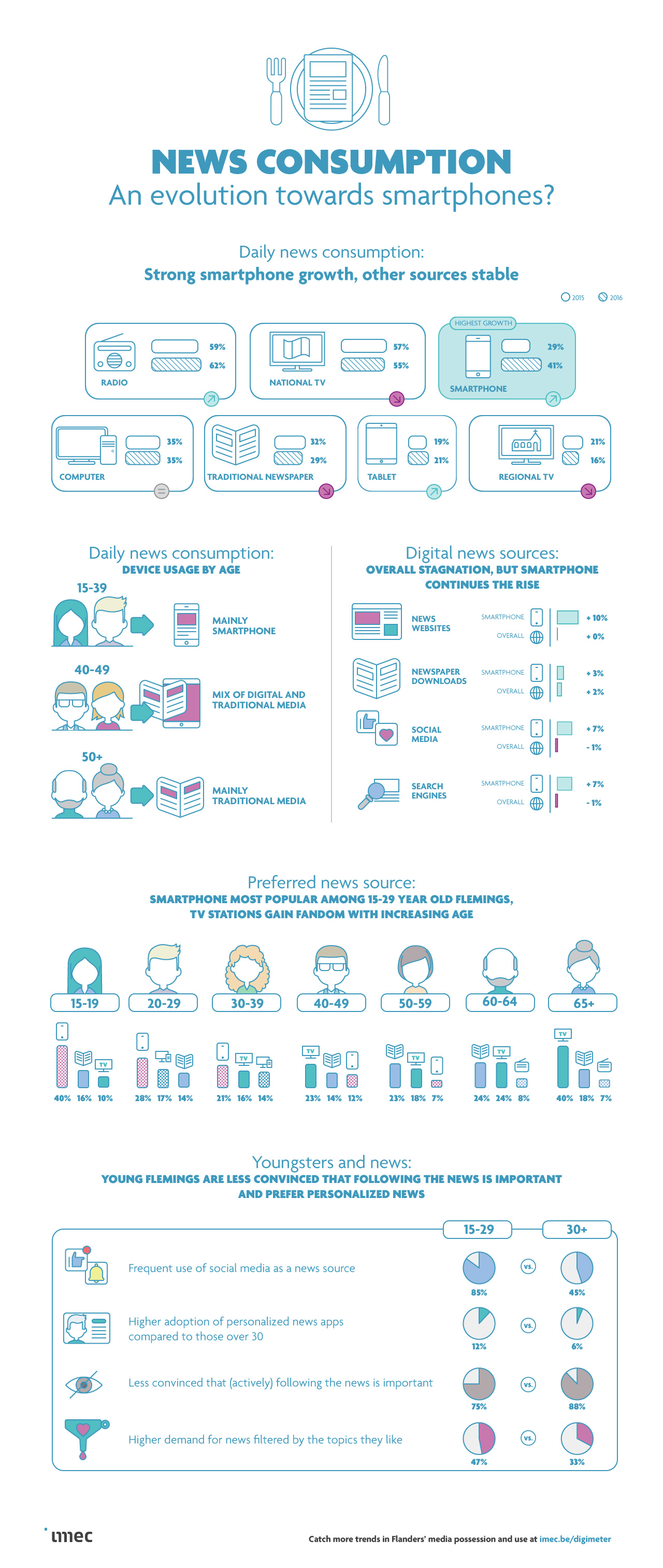 About digimeter
Prof. Dr. Lieven De Marez
Head of imec - Ghent University - MICT
Each year since 2009, imec releases the digimeter report, revealing new insights into media and technology adoption, use rate and opinion trends among citizens of Flanders. A singular research project, digiMeter brings valuable information about Flemish media users available to institutions, companies and the general public.
Need more info?
Please contact digimeter@imec.be