The Flemish population segmented in terms of use of traditional and digital media, frequency of device use, and attitude and opinion on digital innovation – 5 media profiles
Flemish media and technology consumers can be divided into 5 segments, or media profiles. This year, instead of merely focusing on variety and frequency of media use, we have based our segmentation on the contrast between use of traditional and digital media, the frequency of using media devices, and attitudes and opinions regarding the impact of digital innovation. As a result, digimeter 2017 has 5 media profiles instead of 4.
Media possession per profile
This infographic is not available on smartphones.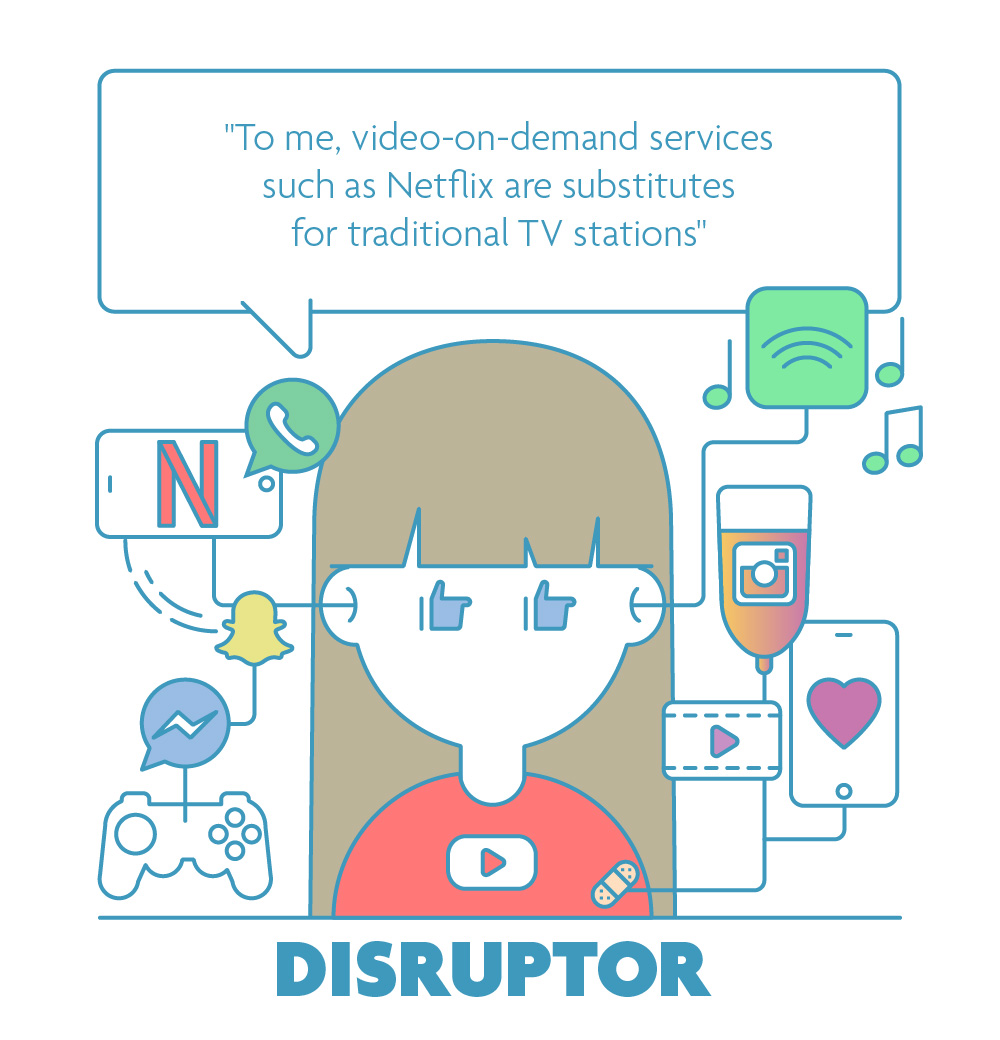 Disruptor (19,6%)
Disruptors account for a fifth of the Flemish population and are the youngest segment. For them, digital media has largely replaced traditional media. They mainly watch videos online, and prefer to stream their music. They also rely less on phone calls, e-mail and SMS, and are adept users of messaging apps and social networks. The smartphone is their central device, both in terms of adoption rate and usage frequency.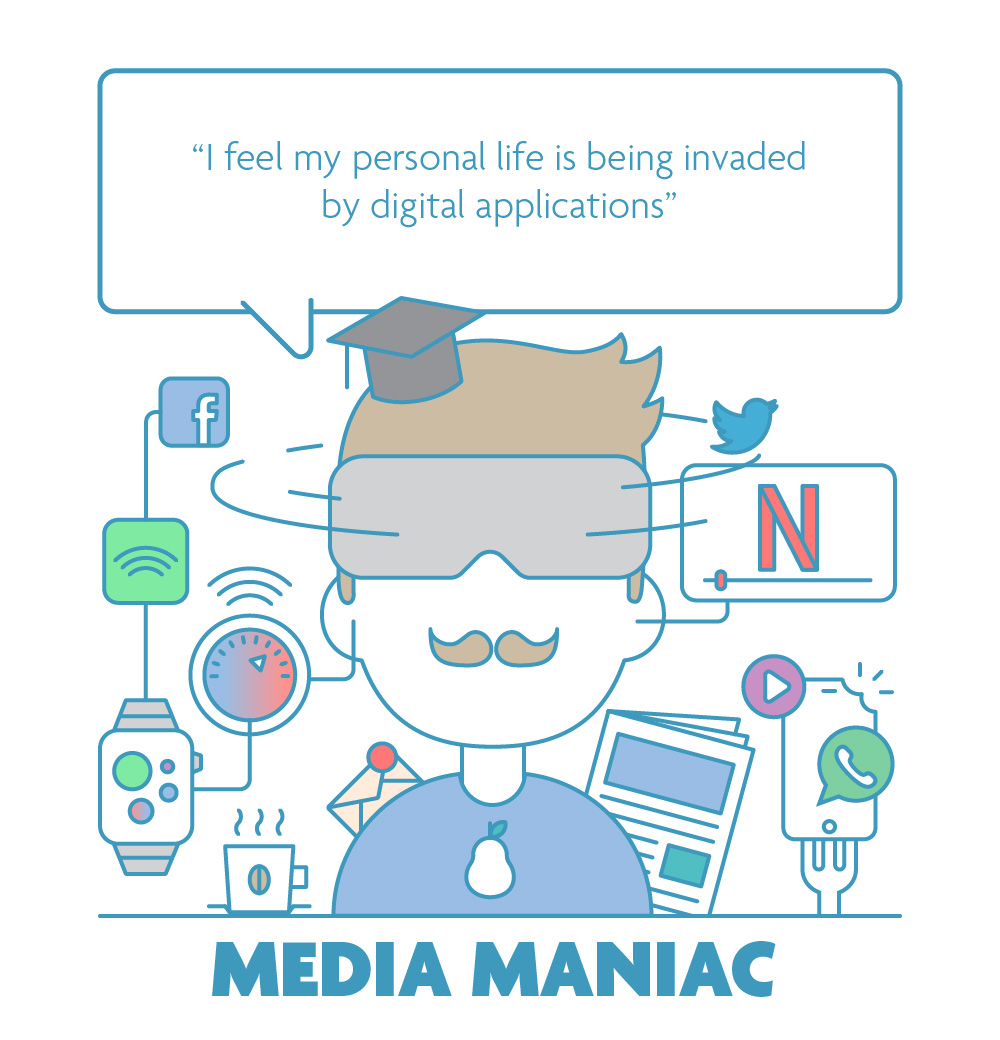 Media Maniac (19,3%)
Mostly in their thirties, Media Maniacs are a bit older than Disruptors. They live with their partners, are highly educated and have established careers. What sets them apart is their tendency to blend digital media and technology with traditional media, like radio broadcasting and music streaming. They consume all media at a high rate, however, and seem to experience the highest level of smartphone dependency. Most Media Maniacs agree that digital media has invaded our personal lives.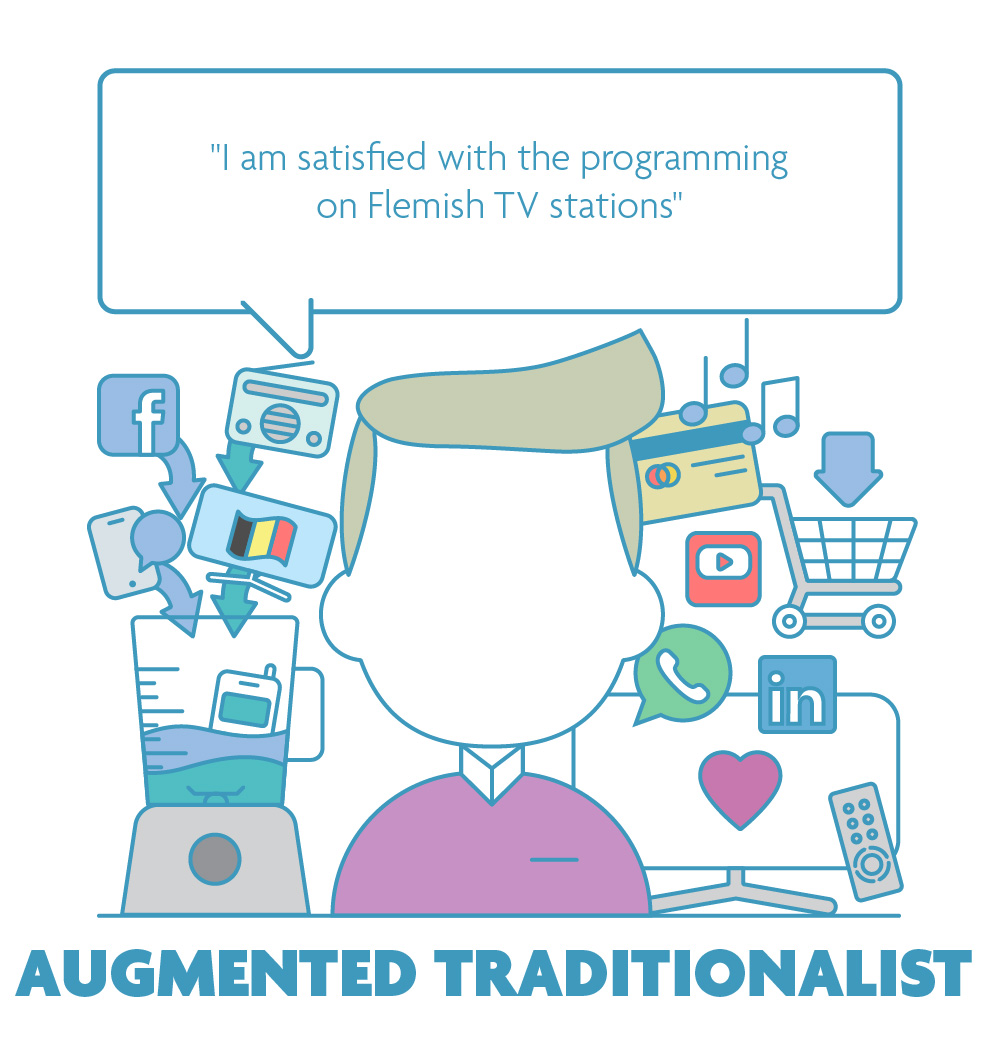 Augmented Traditionalists (19,5%)
Augmented Traditionalists consider traditional media the cornerstone of their media consumption, but enrich this with a layer of digital consumption. However, digital media are less strongly present in this group than with Media Maniacs. Compared to Strugglers – who also base their media diets on traditional media – Augmented Traditionalists are comfortable with and confident using digital media.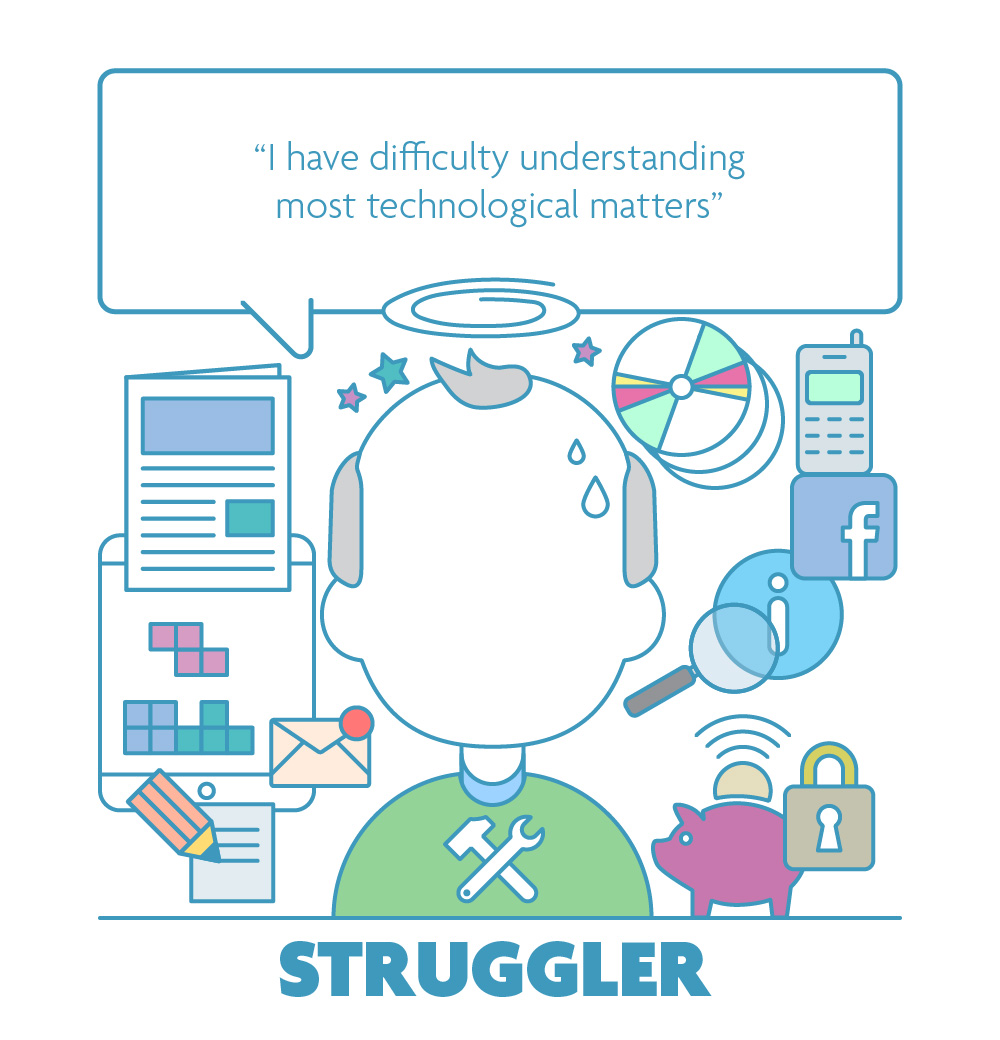 Struggler (22,7%)
Strugglers mainly consume traditional forms of media. Since last year, a large number of former Resistors have shifted into this segment. Strugglers are eager to explore the possibilities of digital media and technology, but often lack skills and experience. They are familiar with social media, but they are concerned about their impact on their privacy. And while they explore online platforms for video and music, they still consume live TV programming and radio broadcasting on a daily basis.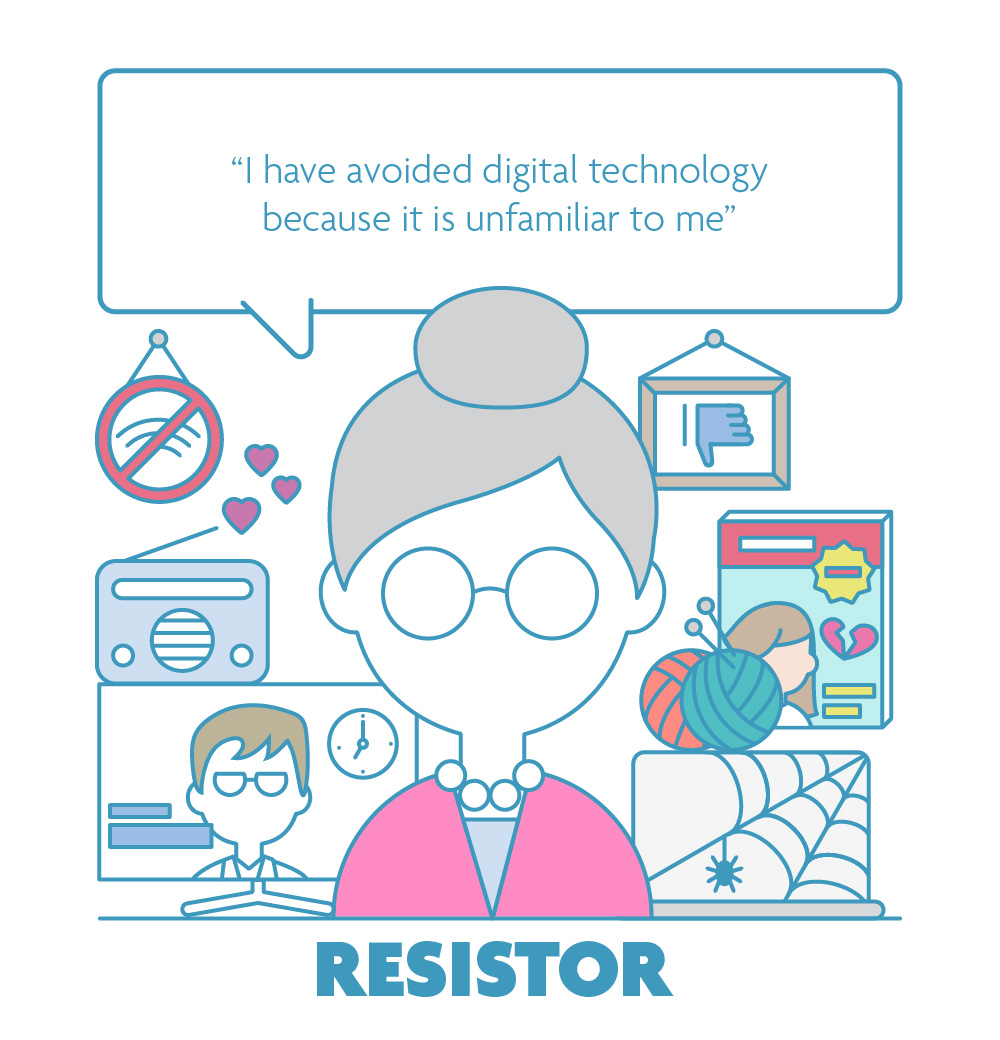 Resistor (18,9%)
Resistors are slow to accept innovation, and tend towards stability. They resist the digital temptation and stick to traditional forms of media and technology. As a result, they are slow to acquire internet connections, smartphones, computers and tablets. They are also the most skeptical about the potential benefits of digital media. Since last year, some former Resistors have developed more positive attitudes towards digital media and have migrated into the Strugglers segment.
About digimeter
Prof. Dr. Lieven De Marez
Head of imec - Ghent University - MICT
Each year since 2009, imec releases the digimeter report, revealing new insights into media and technology adoption, use rate and opinion trends among citizens of Flanders. A singular research project, digiMeter brings valuable information about Flemish media users available to institutions, companies and the general public.
Need more info?
Please contact digimeter@imec.be