Recently IMEC achieved outstanding results on high frequency radar development. A compact, highly-sensitive 140 GHz FMCW radar-on-chip prototype has been developed and demonstrated in operation (see picture below). Key differentiators of the IMEC 140 GHz radar prototype are its small size and high radar performances in terms of resolution and motion sensitivity. The radar operates up to 10 m range, with 15 mm range resolution and 10 GHz of RF bandwidth. Multiple antenna paths are incorporated to enable a 4TX x 4RX MIMO configuration to achieve angular target separation. The transceiver chip features on-chip antennas, ensuring a low-cost solution at high volume production. These properties make the radar system particularly appealing for applications where high-precision, small-motion based detection or measurement are key.
The ultra-fine resolution of this radar allows the detection of motion and micro-motions, with high range resolution. This can be leveraged for various applications such as vital sign monitoring, gesture recognition, presence detection and counting, and many more accurate, non-invasive and privacy-preserving applications.
Your task will be to develop such applications starting from the range, Doppler and angle information provided by the radar.There are many challenges to address, such as definition of key parameters of the radar, detection and localization of a target in a region of interest, low level and high level signal processing and possibly some machine learning algorithms. Your work can be described as the "application level" signal processing. The tasks will involve: Literature review (10%); Experimentation and data collection (30%); Firmware development, test and validation (50%); Reporting and presentation (10%).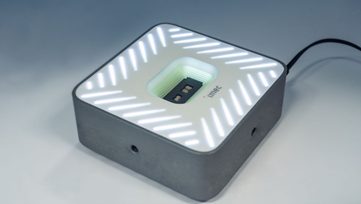 The successful candidate must show understanding of signal processing and, as a bonus, machine learning. Proficiency with Matlab and python is a must. Knowledge of FPGA development is a plus. Some knowledge of radar concepts is a plus.
Type:
- Master Thesis internship (6 months)
- Preceded by optional summer internship (max 3 months)
Responsible scientist(s): Thomas Gielen (ThomasGielen@imec.be)