Microphones have been present in a wide range of applications in the past decades. They are present in all consumer electronics such as mobile phones and laptops but are also important for other applications like hearing aids, the automotive industry and aerospace technologies. On-chip micro-electro-mechanical systems (MEMS) offer extremely small and cost-effective devices. Simultaneously, optical sensors have demonstrated high sensitivity and offer remote readout, but for a less integrated system. Micro-opto-mechanical sensors offer the advantages of both worlds, with prospects of high sensitivity, small footprint, and on-chip passive optical multiplexing.
Recently Imec developed a novel integrated Micro-Opto-Mechanical Pressure Sensor that exhibits an excellent measurement precision in a large pressure range. This sensor combines a mechanical micro-membrane with silicon photonics technology. The sensor uses integrated photonic (on-chip) interferometers to measure real-time the deflection of the membrane. In fact, a innovative combination of multiple interferometers is used to achieve both a large measurement range as well as a high sensitivity. First experimental evidence shows that a similar could be used as sensitive microphone (Figure 2). However, the full acoustic performance was never evaluated, and the read-out system was not optimal.
The goal of this master thesis is to characterize new optical microphones. The sensitivity, frequency bandwidth and the SNR will be carefully characterized. This includes designing a building a new setup in our laboratory, including state-of-the-art lasers and read-out electronics for the optical sensor interrogation.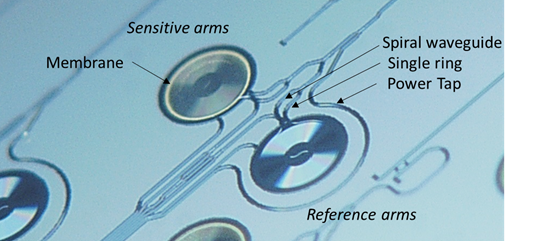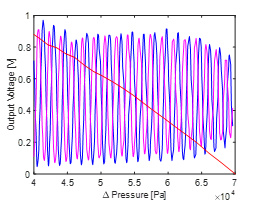 Fig. 1: Picture and measurement of the optical pressure sensor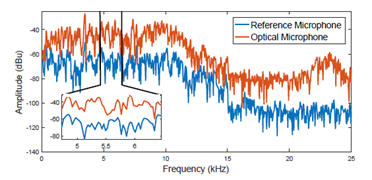 Fig. 2: First measurement of the optical microphone
Type of project: Thesis
Master's degree: Master of Engineering Technology, Master of Science, Master of Engineering Science
Master program: Electromechanical engineering, Electrotechnics/Electrical Engineering, Nanoscience & Nanotechnology, Mechanical Engineering
Duration: 6-12 months
For further information or for application, please contact Veronique Rochus (veronique.rochus@imec.be).