Imec is developing an extremely efficient opto-mechanical photonic chip technology for application as ultrasound sensor to enable future photo-acoustic-imaging microsystems. The objective of this MSc thesis is to design components for a new chip design with a focus on multiplexing. (Multiplexing means read-out of many sensors via only one optical fiber.) This will be done by choosing a specific wavelength for each sensor and redirecting light with this wavelength only to this sensor, while many different wavelengths simultaneously propagate through the optical fiber. These components include e.g. low-reflection out-of-plane grating couplers, polarization rotators/splitters/combiners, low-reflection multimode-interference (MMI) couplers, smooth free-propagation-region interface. Plus the influence of components on system performance.
You will first study the theory of the component and understand analytical equations. Then you will learn numerical simulation methods and select the most appropriate method (Imec has licenses to relevant industry software). Then you will use analytical and/or numerical simulations to design the component with optimal specifications. Depending on progress of the project, few or more components will be designed.
After this MSc project, you will be knowledgeable about integrated photonics and ultrasound sensors. Moreover you will be experienced with photonic simulation software and in implementing equations in either Matlab or Python.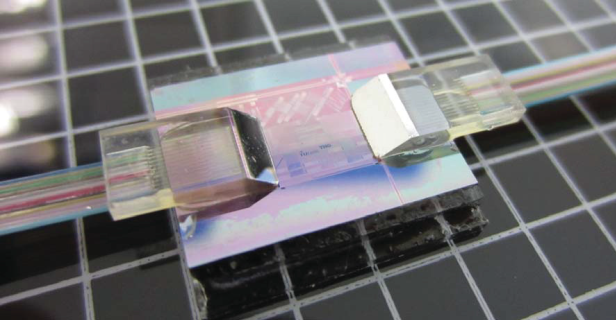 References:
Wang, L. V. and Yao, J. (2016) 'A practical guide to photoacoustic tomography in the life sciences', Nature Methods, 13(8), pp. 627–638.
Leinders, S. M. et al. (2015) 'A sensitive optical micro-machined ultrasound sensor (OMUS) based on a silicon photonic ring resonator on an acoustical membrane', Scientific Reports, 5(c), p. 1417744.
Westerveld and Urbach, Silicon Photonics: Electromagnetic Theory (IOP Publishing, 2017)
Type of project: Internship, Thesis
Duration: 6-12 months
Required degree: Master of Engineering Technology, Master of Science, Master of Engineering Science
Required background: Electromechanical engineering, Electrotechnics/Electrical Engineering, Nanoscience & Nanotechnology, Physics
Supervising scientist(s): For further information or for application, please contact: Wouter Westerveld (Wouter.Westerveld@imec.be) and Roelof Jansen (Roelof.Jansen@imec.be)
Imec allowance will be provided for students studying at a non-Belgian university.