​Fluorescence microscopy is an indispensable tool in biology and medicine and has fueled many breakthroughs in a wide set of sub-domains. The microscopes, however, are often bulky and expensive systems that require regular maintenance. Additionally, they need to strike a compromise between device size, the size of the field of view, and resolution.
The next big push in microscopy with a large societal impact will come from compact, cost-effective, and robust optical systems that will make fluorescence imaging highly accessible.
Within the framework of an ERC starting grant, we are working on facilitating this next breakthrough by introducing a novel high-resolution imaging platform based entirely on an intimate marriage of active on-chip photonics and CMOS image sensors. This concept will eliminate the necessity of standard free-space optical components by integrating specially designed structured optical illumination, illumination modulation, an excitation filter and an image sensor in a single chip. The way the sample is illuminated is analogues to total internal reflection fluorescence (TIRF) microscopy, which has excellent surface sensitivity and background suppression. The resulting platform will enable high-resolution, fast, robust, zero-maintenance, and inexpensive microscopy with applications reaching from cellomics to DNA sequencing, proteomics, and highly parallelized optical biosensors.
For more background information have a look at : https://www.imec-int.com/en/articles/chip-scale-microscope-high-throughput-fluorescence-imaging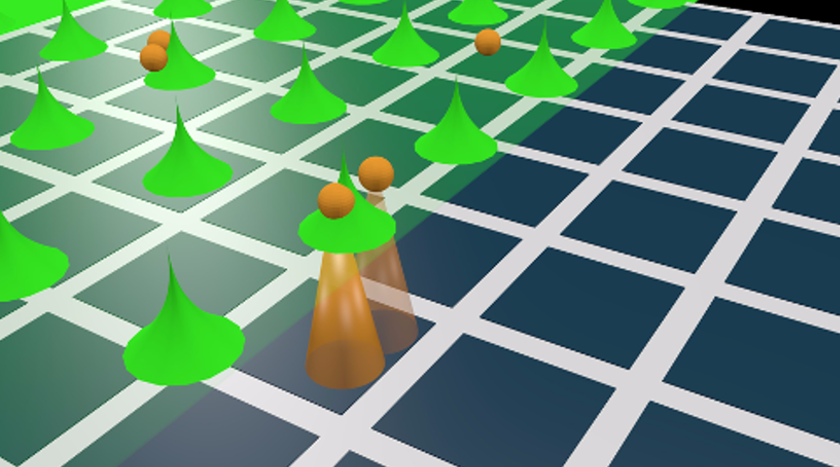 The main goals of this PhD are to:
investigate the theoretical limits to the view of view and design practical solutions to maximize it
optimize the imaging sequence and reconstruction algorithms
explore colour multiplexing approaches
provide extensive characterization of, and proof of concept measurements with, existing devices and new devices per your design
The fabrication of the photonic integrated circuits will be carried out in imec's semiconductor pilot line, and during the entire design/fabrication cycle you will closely interact with process integration engineers. The characterization will be carried out in imec's life lab, where you will work together with an international, multidisciplinary team of other PhDs and senior researchers.
A good candidate has:
Good notions of wave propagation and interference, (integrated) photonics, optics, (fluorescence) microscopy, image processing
Experience with coding (Python, Matlab, ...)
Experience with numerical simulation tools such as FDTD (e.g. Lumerical) or FEM (e.g. Comsol) is an asset
Required background: Electrical/Photonics/Optics engineering, Physics, or related
Type of work: 15% literature; 45% theory, modeling & algorithm development; 40% experimental work
Supervisor: Pol Van Dorpe
Daily advisor: Niels Verellen
The reference code for this position is 2022-127. Mention this reference code on your application form.