Due to our growth we are looking for a professional who is crazy about sports, media and technology and wants to join us in the journey of delivering innovative fantasy sports games. Our games get played by more than 100.000 sport fans every year. Serious business as Bill Shankly famously quoted.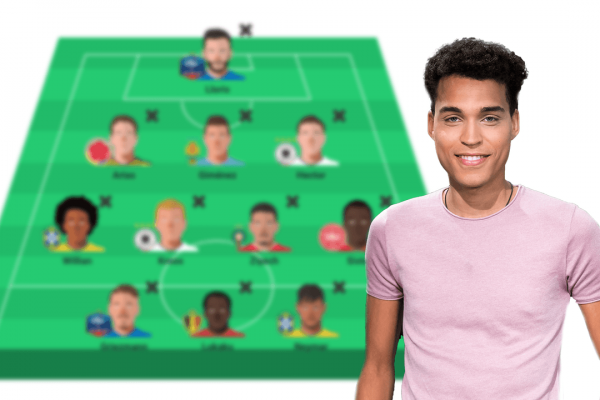 We're looking for a full-stack JavaScript developer, who is proficient in both Node.js (Sails.js) and React. As our lead developer, you're responsible for our fantasy sports platform and you will work directly in a small team with founders & freelancers. Our ambition is to further scale the company together with you. Working at a start-up requires you to be creative and pragmatic as requirements might change fast. You need to communicate quickly and be well-organised.
About you
Are you the entrepreneurial software developer with a passion for sports we're looking for?
Degree in software engineering or similar;
Proven experience (min. 2 years) in back-end and/or front-end development with NodeJS and/or React;
Efficient at translating UI sketches to front-end (JSX) code;
Good understanding of databases and experience with writing performant and complex (My)SQL queries;
Good understanding of Debian/Ubuntu server administration;
Experience with Docker and/or Kubernetes is a big plus;
Experience with job queues and writing performant non-blocking applications;
Ability to communicate clearly and quickly and report daily;
Pro-active, serious and hard-working mindset;
Punctual in estimates, deliverables and appointments.
What we offer?
Play for the big sports media players in Belgium and abroad
Have first hand in decisions about the software and influence the company's direction
Competitive salary with possibility of equity compensation
Opportunity to learn new technical skills
Get paid for doing what you love (sports and fantasy sports )
A stellar working environment @ MeetDistrict in Ghent (Ghelamco Arena – did we mention we like sports?)
Interested?
Fan Arena can offer you an awesome job with a fantastic driven team.
DO NOT CONTACT US IF YOU ARE AN AGENCY OR RECRUITER
--
Job posted on 29/11/2019
Office: Ghent