​Mechanical stability is a crucial requirement for the long-term functioning of recording brain electrodes. Stresses caused by displacements between the tissue and an electrode are believed to be detrimental to the implant's function. The topic will develop a technique to estimate forces and torques exerted on a brain implant during normal animal behavior. As a starting point, the student will refine the existing FEM model of an implant and soft tissue (see image). Specifically, the student will incorporate a viscoelastic multicompartmental head model to adequately account for different soft and hard tissues (i.e. brain matter, blood vessels, skull). Based on the outcome of the simulation study the student will make an up-scaled tissue phantom and develop a measurement protocol for force and torque estimation.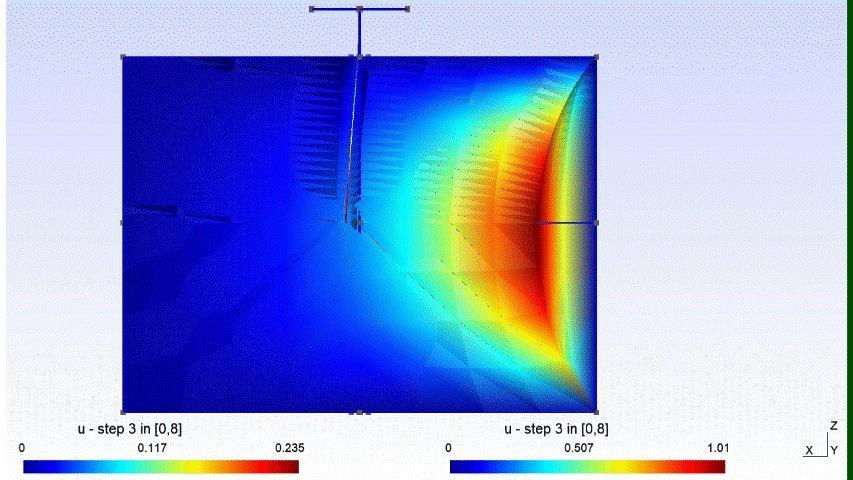 Required background: Physics or Mechanical Engineering
Desirable skills: experience with FEM modeling, C++, CAD design
Type of project: Internship, thesis
Master's degree: Master of Engineering Science, Master of Engineering Technology, Master of Bioengineering
Master program: Biomedical Engineering, Bioscience Engineering, Mechanical Engineering
Duration: 1 academic year
Supervising scientist: for further information or application, please contact: Dimiter Prodanov (dimiter.prodanov@imec.be)
Only for self-supporting students.