​
The continuous evolution of the metal-oxide-semiconductor field-effect transistors (MOSFETs) since the mid-60s has enabled ultra-scaled devices. This shrinking of MOSFETs has primarily benefited the field of computing, enabling faster, less expensive and lower power devices. The nano-scaling of MOSFETs is also expected to benefit the interdisciplinary field of bio-sensing. While bio-sensing and in particular DNA sequencing has been done successfully by ion current sensing through nanopores, the nanopore FET has been proposed as an alternative design. The detection of molecular motion through a nanopore within a FET is expected to solve multiple challenges, by offering higher bandwidth and denser integration.
In this master thesis, the student will investigate a MOSFET-based device having a nanopore through the channel of the FET (see figure). The nanopore conducts an electrolyte with (charged) molecules of interest. The goal of this challenging project is that the student models the electrical behaviour of the device, and that he/she optimizes the design for maximum sensitivity of the electrical characteristics to the molecular motion through the nanopore. This master thesis will complement the ongoing research in fabricating the nanopore FET.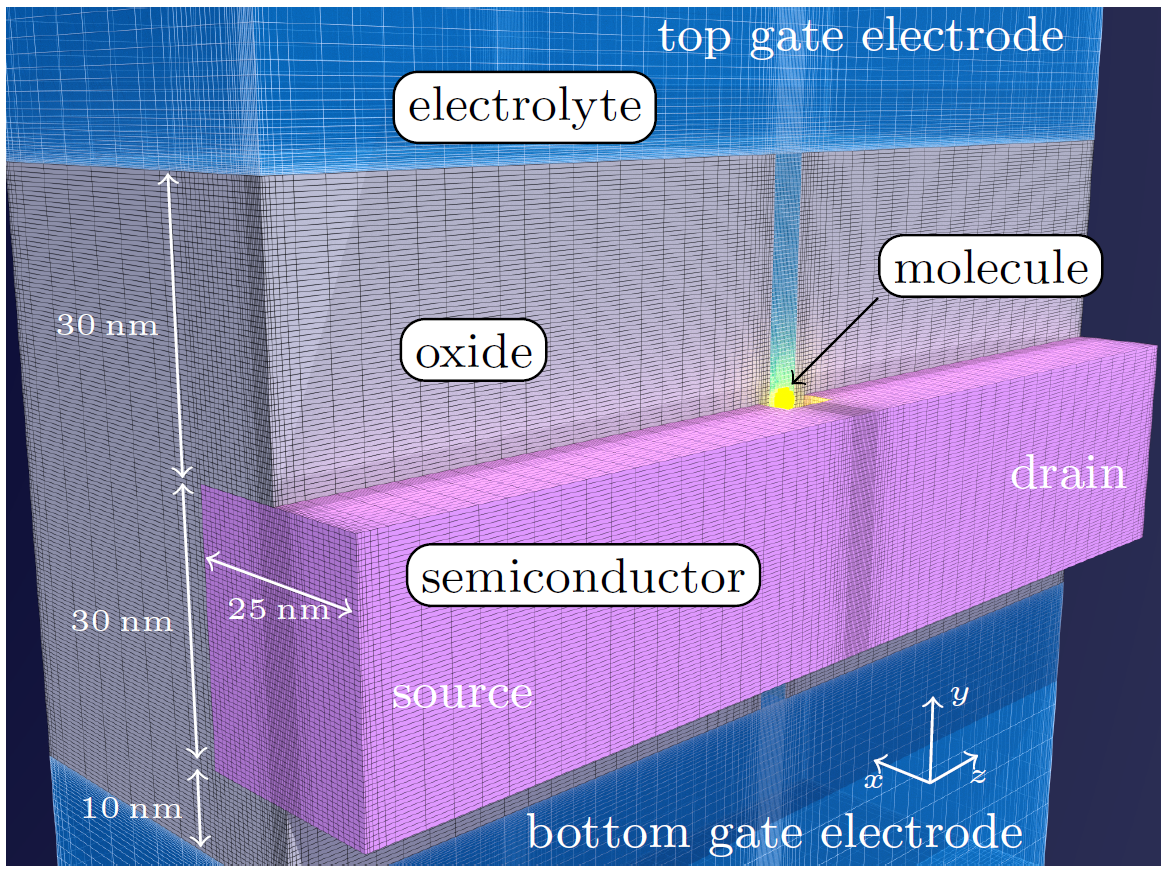 For this master thesis, a good knowledge of semiconductor device physics is required, as well as a basic understanding of fluid dynamics. Simulations will be done with an existing software package (OpenFoam), but are ground-breaking as a solver platform, including both semiconductor drift-diffusion equations as well as Nernst-Planck and Navier-Stokes equations for liquids, is virtually non-existing. The student can interact with both semiconductor device experts and fluid dynamics experts at imec. During the master thesis, the student will also learn about the fabrication process of the nanopore FET in our world-class 300mm processing line and about electrical and spectroscopic characterization techniques.