​
Over the past two decades, nanopores have been developed as highly sensitive sensors, capable of detecting and distinguishing individual molecules through the monitoring of the ionic current that flows through them [1]. Due to their broad applicability and inherent small size, nanopores are poised to enable personalized healthcare (e.g., affordable DNA sequencing and real-time biomarkers detection). As single-molecule sensors, they are also useful tools in the fundamental sciences, for example to investigate the kinetics of individual enzymes, or to improve our understanding of fluidic transport at the nanoscale.
In this thesis topic, the student will make use of computer simulations to investigate how the combined dynamics of ions, water molecules, and analyte molecules—all within the confinement of the nanopore—results in the experimentally observed signal. At imec, we are performing state-of-the-art research on solid-state and biological nanopores using both experimental and simulation methodologies. The focus of this project will be two-fold
to expand and improve the existing nanopore simulation methods, and

to model the transport of individual proteins through these nanopores.
Hence, the successful candidate should be eager to learn about the physics of fluids and proteins but should also not be averse to solving partial differential equations (analytically or numerically). Preexisting knowledge is not required but experience with problem-solving using a programming language (Python, C++) would certainly be beneficial.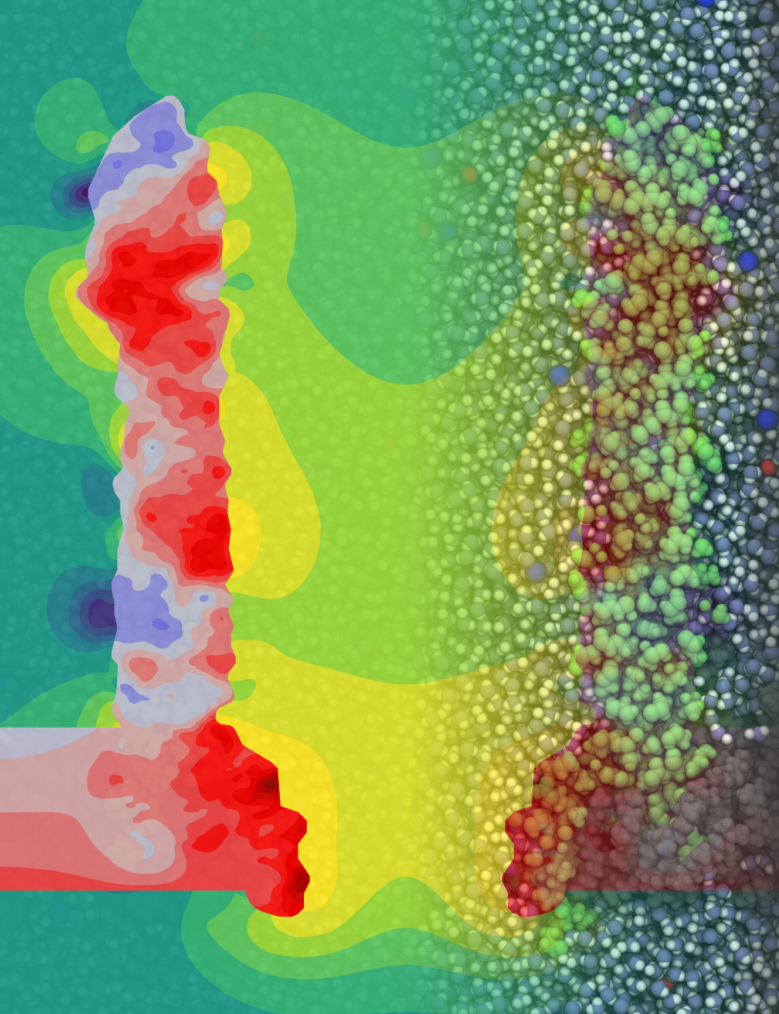 References:
[1] Willems K., Computational modeling of biological nanopores, 2020 (Ph.D. dissertation)