Timed fixation method for miniature ingestible electronic pills
The last decade has seen a tremendous growth in wearable connected health devices. While wearables are indeed becoming increasingly more valuable both for the consumer as well as for the medical market, they still have a few drawbacks. Wearables are particularly good at providing information about the cardio-vascular system (heart, respiration) and to a certain degree also the peripheral and central nervous system, but cannot really provide any meaningful information about the gastro-intestinal system. This is obviously a very important system and gastro-intestinal diseases affect a large percentage of the population. To address this unmet need, scientists across the world started pointing their attention to miniature small electronic pills. Most of the research activity started in the domain of wireless endoscopic camera-pills, but more recently researchers started investigating bio-chemical sensing and drug delivery capabilities as well. One major issue with such ingestible electronic pills, is the fact that they pass through the whole GI system uncontrolled. For a number of diagnostic and therapeutic applications, it would be much more interesting if the devices can stay in a certain region for at least 1 or 2 full digestive cycles.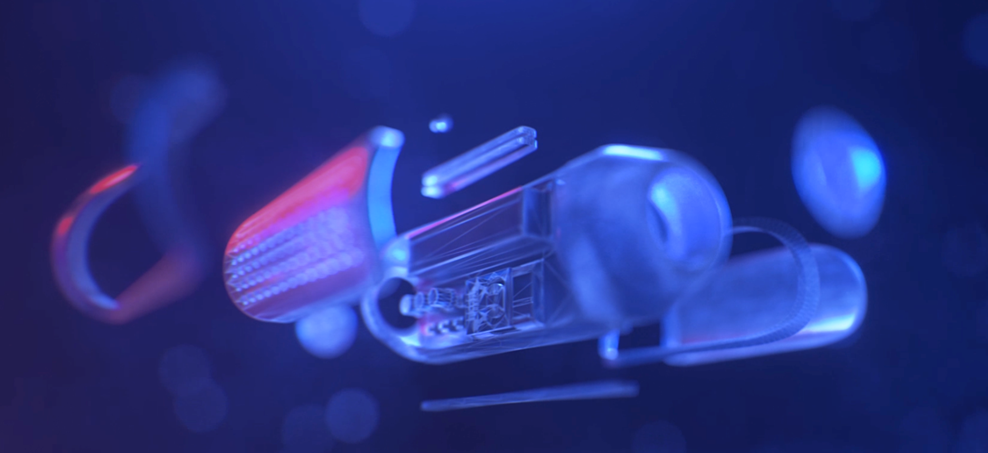 In this master's thesis topic, the student will investigate methods that can be integrated into small miniature electronic pill-shaped devices that will allow the pill to remain in place during at least 24h. It will be important to design a technology that is safe and won't increase the risk of blockage while the device remains in place. At the same time, the device should self-attach after a certain amount of time after which it can leave the body through natural means. The student will be expected to perform an in-depth literature search and analyze critically the various approaches that have been taken by other groups across the world. The student must determine pros and cons of each and suggest a suitable (electro-mechanical enclosure that can self-attach or remain fixed in a given location. As a means of detaching, various options exist, but one of the most explored technologies is the use of materials that dissolve over time or after application of a certain stimulus. If feasible, the student will be tasked to design a proof-of-concept system using rapid prototype techniques (like 3D-printing) to test and validate the concept in an in-vitro setting.
This topic will require a background in mechanical engineering and material science. ​The work will consist of literature study, conceptual design, material choice and supplier identification and rapid prototyping to validate concepts in the lab.
Type of project: Internship
Duration: 6 months
Required degree: Master of Engineering Science, Master of Engineering Technology
Required background: Mechanical Engineering
Supervising scientist(s): For further information or for application, please contact: Nick Van Helleputte (Nick.VanHelleputte@imec.be)
Imec allowance will be provided for students studying at a non-Belgian university.