Introduction
We have more than 30 years of experience in the development of world-class industrial cost-effective silicon solar cells with world–record efficiencies. We also explore novel module integration technologies reducing module assembly complexity and cost. Moreover, we develop the integration of our solar cells into smart photovoltaic modules to further increase energy yield of photovoltaic roof panels.
Since more than 10 years, we specialize in R&D on thin-film photovoltaics for applications such as building integrated photovoltaics (BIPV) and light-weight solutions. We currently focus our research on the development of perovskites solar cells and modules, achieving world-record conversion efficiencies on cell and module level. This research is performed in partnership with the European R&D cluster Solliance.
It is our prior aim to provide industry relevant solutions. Therefore, we perform our research on large area industry size wafers and with industrial processes. Through close collaboration with leading equipment suppliers, we have set up in-house the most photovoltaics R&D infrastructure including state-of-the-art silicon and thin-film photovoltaics pre-pilot process lines.
Imec is a partner in Solliance, a partnership of R&D organizations from the Netherlands, Belgium and Germany who collaborate on thin-film technologies for solar energy.
Imec is a partner in EnergyVille. EnergyVille is an association of the Flemish research centers KU Leuven, UHasselt, vito and imec in the field of sustainable energy and intelligent energy systems.
Video
Imec's photovoltaics research covers:
Silicon solar cells and modules
Imec's crystalline silicon solar research aims to increase the energy conversion efficiency and the total energy yield, while at the same time reducing the manufacturing cost.
Multi-junction solar stacks
Imec combines silicon solar cells and perovskites to surpass the efficiency potential of silicon solar cells.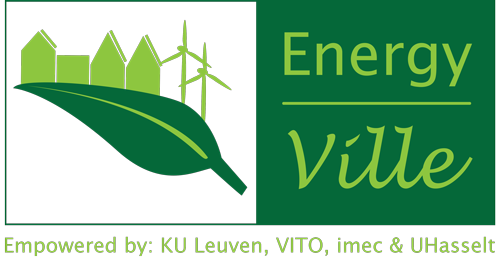 EnergyVille is a collaboration between the Flemish research partners KU Leuven, VITO, imec and UHasselt in the field of sustainable energy and intelligent energy systems. Our researchers provide expertise to industry and public authorities on energy-efficient buildings and intelligent networks for a sustainable urban environment. This includes, for example, smart grids and advanced district heating and cooling.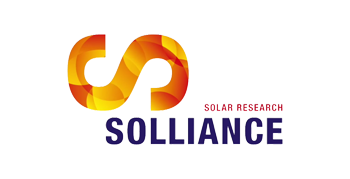 Combining forces in ​​research into the next generation, thin film solar cells. Solliance was founded with that goal in 2010. The research organisation is a joint venture of ECN, TNO, Holst Centre and imec. Together with the academic partners TU Eindhoven, University of Hasselt, TU Delft and Forschungszentrum Jülich, the research institutes can play a significant role in global research into the solar technology of the future.
At imec bright people build a bright future.
You could be one of these builders. Whether you are an engineer or an operator, a consultant or PhD student, we need a versatile group of people to help us create positive change.
Join the forward thinkers
What can we do for you?
By joining our industrial affiliation program, you can get early access to advanced research results to shorten your time-to-market, while sharing cost and lower risk of precompetitive research through collaboration with other technology leaders across the value chain.
Via dedicated research projects we can provide you with state of the art technology solutions improving your industrial cell and module performance.
Why work with us?
Our 30 years' track record in photovoltaics demonstrates the world record efficiencies for silicon and thin-film solar cells and modules
Our in-depth technology knowledge is leveraged by our unique multidisciplinary science and design teams covering a broad range of valuable expertise such as material and component analysis, modeling, metrology, reliability, process steps, ...
We develop industry relevant solutions at wafer scale, combining R&D at both cell and module level
Our unique infrastructure includes a state-of-the-art pre-pilot silicon photovoltaics process line and the most advanced thin-film photovoltaics R&D infrastructure.