Introduction
Solid state Li-ion batteries are very much desired as they overcome several limitations of today's wet batteries with liquid electrolytes. They are more safe as the flammable liquid is replaced by non-volatile and rigid solid components. They potentially can last much longer as parasitic side-reactions which limit the life-time of wet batteries are no longer a concern. Most notably, the solid-state approach provides the means to increase the energy and power density of the cells so that we can use our devices longer and charge them faster. Lastly, the all solid-state is applicable in multiple form factors from the ultra-small to the very large.
Imec's innovations in materials and battery design pave the way to solid state batteries with tunable performance specific towards large as well as small storage systems, Our novel battery technology is suitable for future electric cars and the smart grid as well as for implants and sensors in the internet of things.
Imec aims at developing solid state batteries with the following characteristics:
high energy and power density
long lifetime
fast charging
flexible form factor
Imec develops three battery designs for specific needs:
Powder batteries with embedded nanocomposite electrolyte for large storage applications
Ultra-fast charging 3D thin-film batteries for small electronics where battery size is limited
Nano batteries on foil for flexible electronics
Video
Imec's innovative solid state battery technology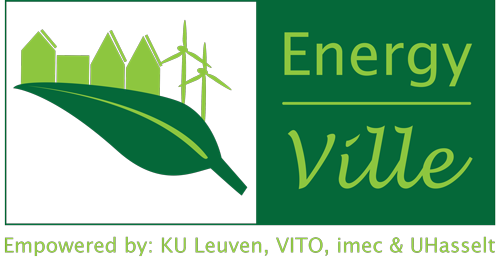 EnergyVille is a collaboration between the Flemish research partners KU Leuven, VITO, imec and UHasselt in the field of sustainable energy and intelligent energy systems. Our researchers provide expertise to industry and public authorities on energy-efficient buildings and intelligent networks for a sustainable urban environment. This includes, for example, smart grids and advanced district heating and cooling.
At imec bright people build a bright future.
You could be one of these builders. Whether you are an engineer or an operator, a consultant or PhD student, we need a versatile group of people to help us create positive change.
Join the forward thinkers