"The final purpose of imec.istart is to help develop a business idea up to the point where it is ready to attract financial support in the market, and to continue developing independently." Sven De Cleyn - imec.istart Program Manager
Are you imec.istart ready?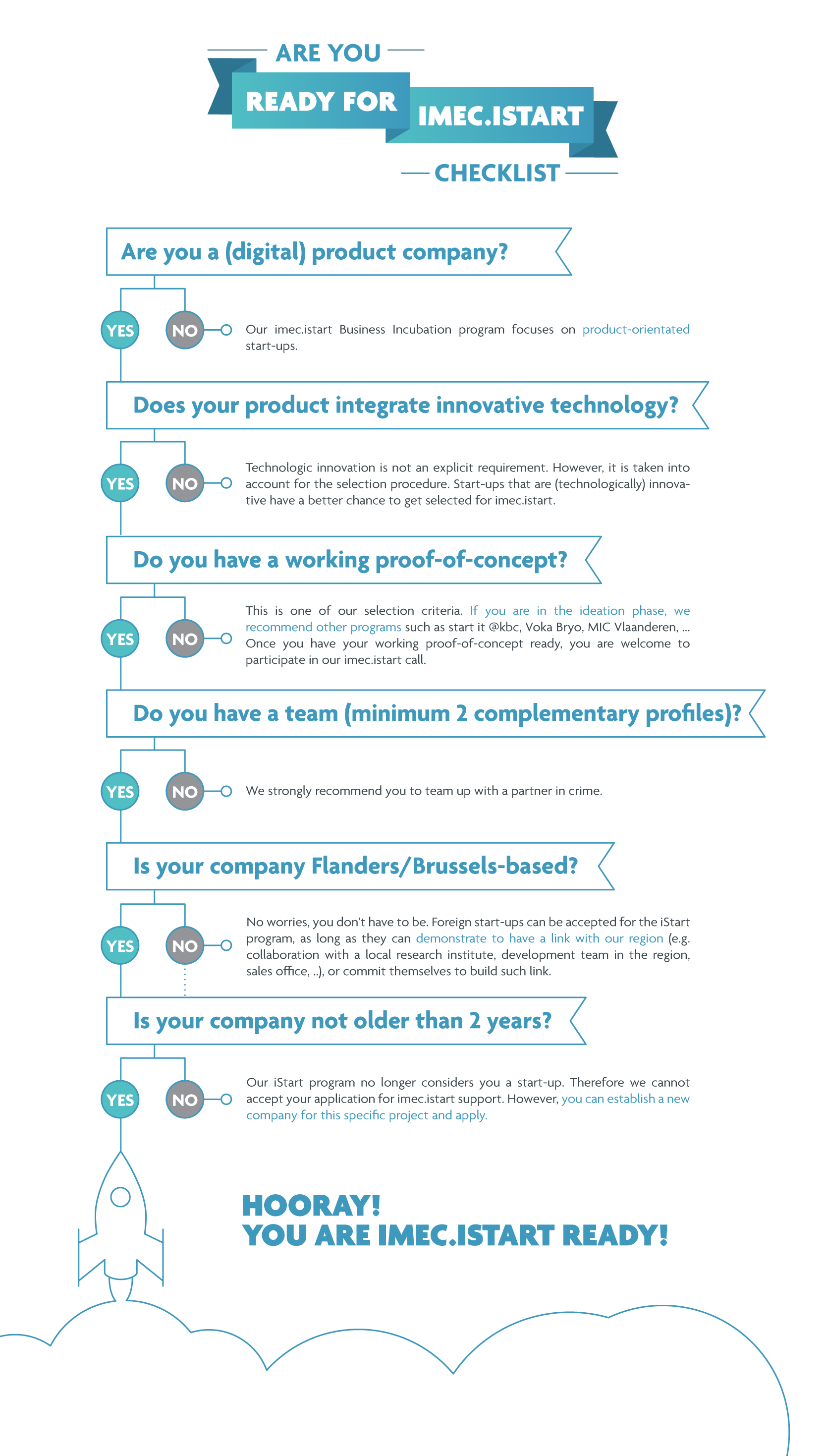 Important dates
If you meet the above criteria, you are welcome to submit your application. Please mark the following dates:
1 September 2018: Call open
1 October 2018: Call closed
Need more details?
If you need more details about imec.istart & the application process, download the imec.istart manual here.
Six special tracks
Imec.istart offers market specific tracks with extra mentoring & funding in the following domain. You can optionally apply for these tracks:
Logistics, Mobility & Smart Cities
Health
Media, Telecom & Entertainment
Space Technology
Fintech, InsurTech & Cybersecurity
Education & Learning
Get in touch with us
Are you interested in applying for imec.istart but still have some questions? Send an email to istart@imec.be and we will be happy to answers your questions and provide you all the required information.