Motor activities highly influence neural activity throughout the brain. Unfortunately in neuroscience research, this large influence along with large variation of motor activities, hinders our ability to identify neural dynamics that is underlining the specific cognitive processing. To solve this problem we need to observe our subjects' motor behavior in detail. This MSc/internship project involves processing eye and body tracking videos of mice that are performing specific visual spatial tasks, using machine learning approaches to identify behavioral syllables. We will use these syllables for further characterization of large scale brain dynamics motifs corresponding to motor syllables and to isolate neural processing of sensory and spatial coding.
Specifically, we are interested in working with highly motivated students who are interested in neuroscientific research using cutting edge imaging and neural recording approaches in vivo, this can be the perfect opportunity. If you are interested pursuing this project with a friendly team please contact us along with your CV.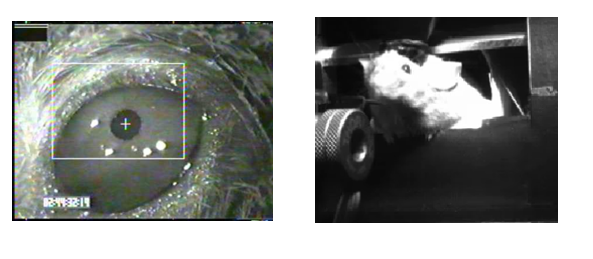 Type of project: Combination of internship and thesis
Duration: 6 -9 months
Required degree: Master of Engineering Technology, Master of Science, Master of Engineering Science, Master of Bioengineering
Required background: Biomedical engineering, Physics, Computer Science
Supervising scientist(s): For further information or for application, please contact Vincent Bonin (Vincent.Bonin@nerf.be) and Asli Ayaz (Asli.Ayaz@nerf.be).
Imec allowance will be provided for students studying at a non-Belgian university.