About imec.istart
Does your tech start-up need support during its early development phase?
Imec.istart – imec's business accelerator – is there to help you launch your business idea successfully! The imec.istart program offers an initial financial injection (50,000 EUR pre-seed funding), professional coaching and mentoring, access to technology and working facilities, and access to a broad network of partners and investors.
Next to general support, you can also apply to a specific vertical, to benefit from the best market-specific coaching, and to receive additional investment.
Since its launch in 2011, imec.istart helped more than 150 tech start-ups in diverse fields – ranging from multimedia and logistics to the healthcare sector – to develop into sustainable ventures.
These successful results have not been overlooked by the international community: in 2018, imec.istart was granted first place in the European 'Top University Business Accelerators' ranking by UBI Global and was ranked fourth best in the world!
Has this triggered your interest? Find out more about the imec.istart program.
Facts & Figures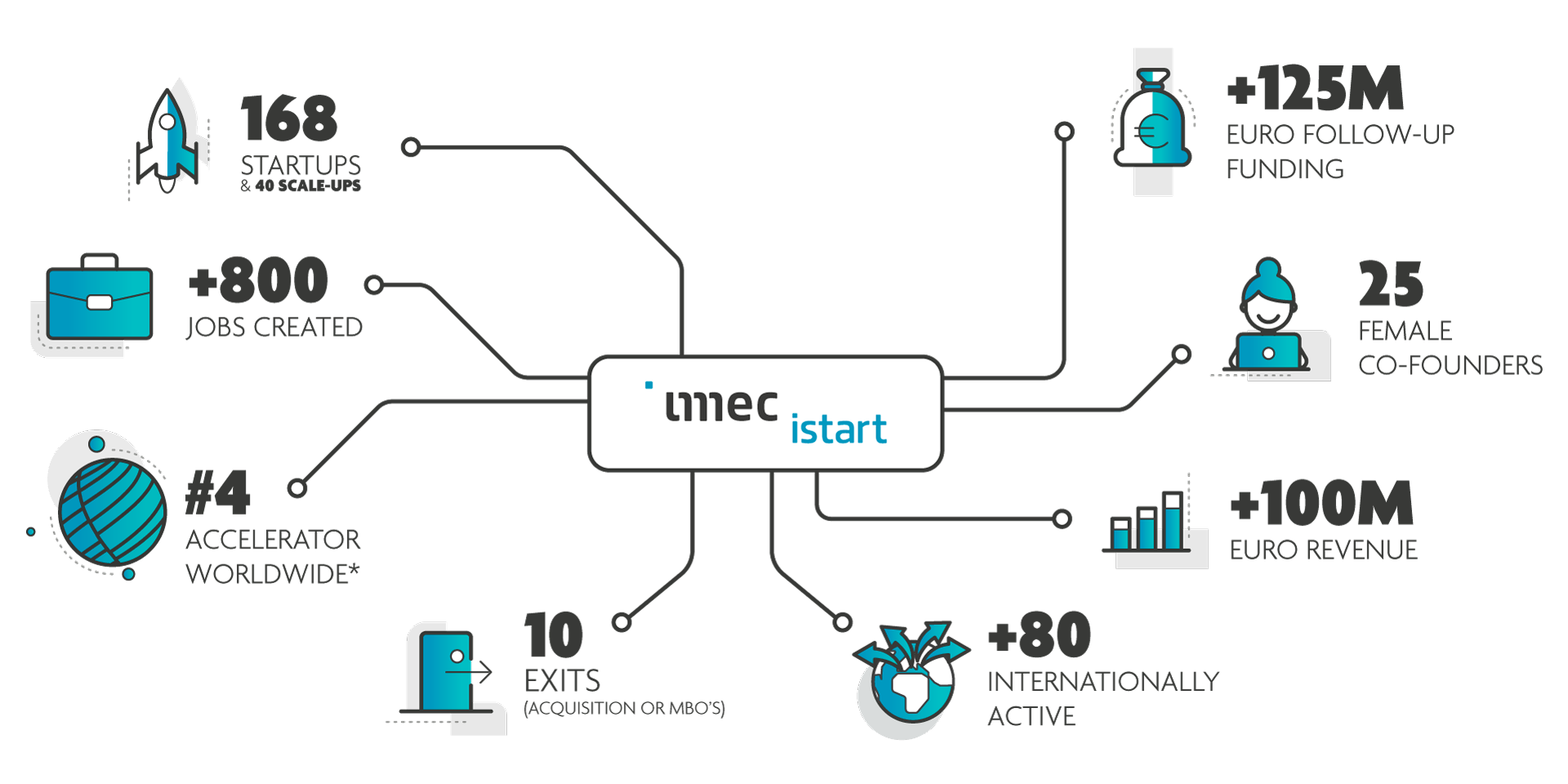 Need more details?
Download the complete imec.istart Manual (including all details on the program and evaluation criteria)
"Imec has an exceptional acceleration program. It performs really well on our global benchmark, especially on access to funds and post-incubation performance indicators. This signifies that imec clients have better access to funds and a higher survival and growth rate than the global average. Imec pays a lot of attention to its client companies and engages its ecosystem. It provides exceptional coaching and mentoring services to its clients in a supportive entrepreneurial environment."
Dhruv Bhatli, UBI Global
"Unrivaled opportunity in Flanders, allowing motivated, aspiring entrepreneurs to build their own company with a realistic start capital, surrounded by a network of peers."
Georges De Geu, Lynxcare
Voor meer informatie over deze topic, contacteer imec.istart directeur Sven De Cleyn.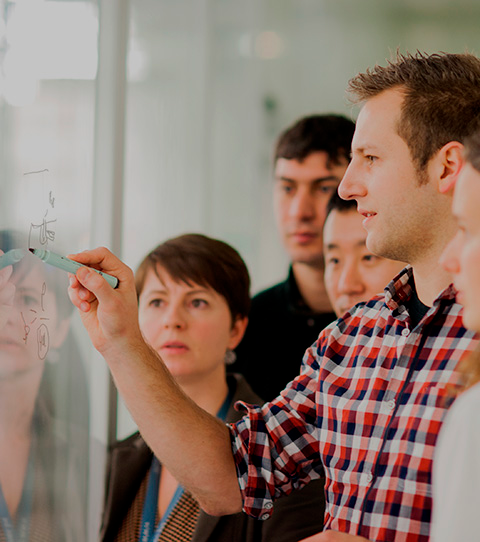 Our startups are looking for talent!
Working at a startup is an adventure where bright people build a bright future. You could be one of these builders. Whether you are an engineer, marketeer or student, our start-ups need a versatile group of people to help create positive change. Are you their new co-founder, employee, or intern? Find opportunities or submit your CV.
Want to know more about imec.istart?