The telecommunications industry is closely watching the development of a brand-new chip by imec spin-off Pharrowtech; a chip that can provide millions of families with an ultrafast broadband connection – easily, quickly and cost-effectively. Wim Van Thillo (CEO of Pharrowtech) and Olivier Rousseaux (senior venture development manager at imec) disclose the potential and unique features of the Pharrowtech chip and explain how the imec spin-off came about.
Broadband: just as essential as water, heating and electricity

Nowadays, who could even start to imagine a house without a broadband connection (and therefore without TV, internet or online game platforms)? In fact, broadband connectivity has become so commonplace in recent years that you only notice it if it is missing. As such, it is not surprising that broadband is often described as the fourth utility – alongside water, heating and electricity.
Various technologies exist to provide homes with broadband, each with their pros and cons:
It is quite common to use the copper telephone cables that are already present in most houses and apartments. This solution – also known as digital subscriber line (DSL) technology – is very quick to install: after all, no new cables are required. But that is also the most significant drawback of DSL: since the technology uses relatively old cabling, it can only accommodate limited speeds – a few dozen megabits per second (Mbp/s). As such, DSL technology has started to hit a wall.

Coaxial cables, used to roll out cable TV, are a very popular alternative. Just like telephone cables, they are typically present in existing houses – yet (in theory) support higher bandwidths. The main disadvantage of a cable network, however, is that the infrastructure is shared with all users in the neighborhood. In other words: the higher the number of cable subscribers in your area, the lower the bandwidth that is exclusively available to you.


To support ultrafast broadband – one gigabit per second (Gbp/s) and more – and to be ready for future applications such as virtual reality (VR), focus has recently shifted to fiber access. Its installation, however, requires the roll-out of a completely new network – making fiber access a very expensive and complex option. Let's take Germany as an example: if you want to provide the 40+ million German families with a fiber-based connection, and you can effectively connect 10,000 homes every working day, you will still need 20+ years to cover the entire country. So, that's not going to work either.
Fixed wireless access and Pharrowtech: the new kids on the block
"That is where the 'fixed wireless access' concept comes in. The idea is to provide homes with extremely fast internet via a wireless connection – easily, quickly and cost-effectively," says Wim Van Thillo, CEO of Pharrowtech. "Our fixed wireless access solution uses millimeter wave (mmWave) technology and operates in the unlicensed 60GHz frequency band."
"The main difference with the wireless communication technologies we use today – such as mobile internet, Wi-Fi and Bluetooth – is that those are limited to frequencies below 6GHz. Fixed wireless access networks based on 60GHz technology, however, support bandwidths that are ten times higher. As such, you can effectively deploy a wireless connection at the speed of fiber access."
"Moreover, this technology is easy to install: you only need to mount a box on a wall or the roof – in the line of sight of an antenna in your neighborhood. This means that you can easily provide whole districts with an ultrafast broadband connection within a matter of weeks, and without any major infrastructure works. That is the technology Pharrowtech is pursuing", states Van Thillo.
A world's first
A speedy roll-out obviously requires the availability of a robust technology – and that is exactly where Pharrowtech comes in.
"We are the first chip supplier to offer a carrier-grade 60GHz millimeter wave solution – based on CMOS process technology – for the fixed wireless access market", states Wim Van Thillo.
"Leveraging imec IP, we are building a chip that is fully aligned to the specific demands of this market. The chips must be robust enough to operate in extreme weather conditions, for example. Moreover, we can offer telecom vendors the support they need to offer their customers successful, integrated solutions. And – last but not least – our solution demonstrates a superior technical performance. This combination of factors makes Pharrowtech a unique player in this field."
"In 2020, Pharrowtech will focus on the chip's development, lab tests and field trials. Volume production should be up and running in 2021."
Technology with a market potential of a few hundreds of millions of users
Pharrowtech not only pursues the fixed wireless access market. It also aims at accommodating the roll-out of wireless augmented reality (AR) and virtual reality (VR) applications.
"The numerous AR/VR applications and supporting wireless headsets that are being developed today typically rely on Wi-Fi. Yet, the Wi-Fi spectrum is rapidly clogging up – so here too, our 60GHz millimeter wave chip technology will help out," says Wim Van Thillo.
A start-up aiming to bring products to market soon
One thing is certain, Pharrowtech is not lacking ambition.
"All our investors – imec.xpand, Bloc Ventures and the KBC Focus Fund – are venture capitalists that push for more than mere organic, linear growth. Hence, our ambition is to scale the team quickly and build an organization that is ready to build and support high-volume products within the next two years," states Wim Van Thillo.
Innovation at imec – from idea to spin-off
Since its own creation in 1984, imec has always actively supported the creation of spin-offs. Up until about two and a half years ago, that resulted in an average of one spin-off per year. But today we want to do more and bring to market at least five new ventures each year," says Olivier Rousseaux, senior venture development manager at imec. "To do so, we heavily rely on the creativity of our researchers; and – admittedly – they have plenty of ideas for disruptive technologies that could lead to the creation of new spin-offs.
The imec innovation funnel looks as follows:
Twice a year, the imec innovation team initiates an internal call for innovative ideas that have the potential to develop into a spin-off;
As soon as the (technical) ideas have been presented by the imec researchers, the imec innovation team closely collaborates with them for three or four months – carefully exploring the market potential;
The most promising ideas (typically 20% to 30% of the total number of submissions) are admitted to the next round, in which financial resources are provided to set up an incubation trajectory (the so-called 'timebox');
The timebox runs for a period of six to twelve months during which business plans are made, the team is reinforced and potential investors are introduced to the venture.
For the imec researchers, going through this process is a unique opportunity to translate their ideas into a concrete spin-off concept that can eventually grow into a solid venture backed by a professional team and committed investors.
We support and guide our spin-offs from the very first idea until the moment the start-up is ready to be founded – with a good team and the right investors on board. Yet, often, the imec innovation team continues to stay in touch with the spin-offs. Sometimes as part of the Board, or for streamlining further interactions, partnerships and research with imec, concludes Olivier Rousseaux.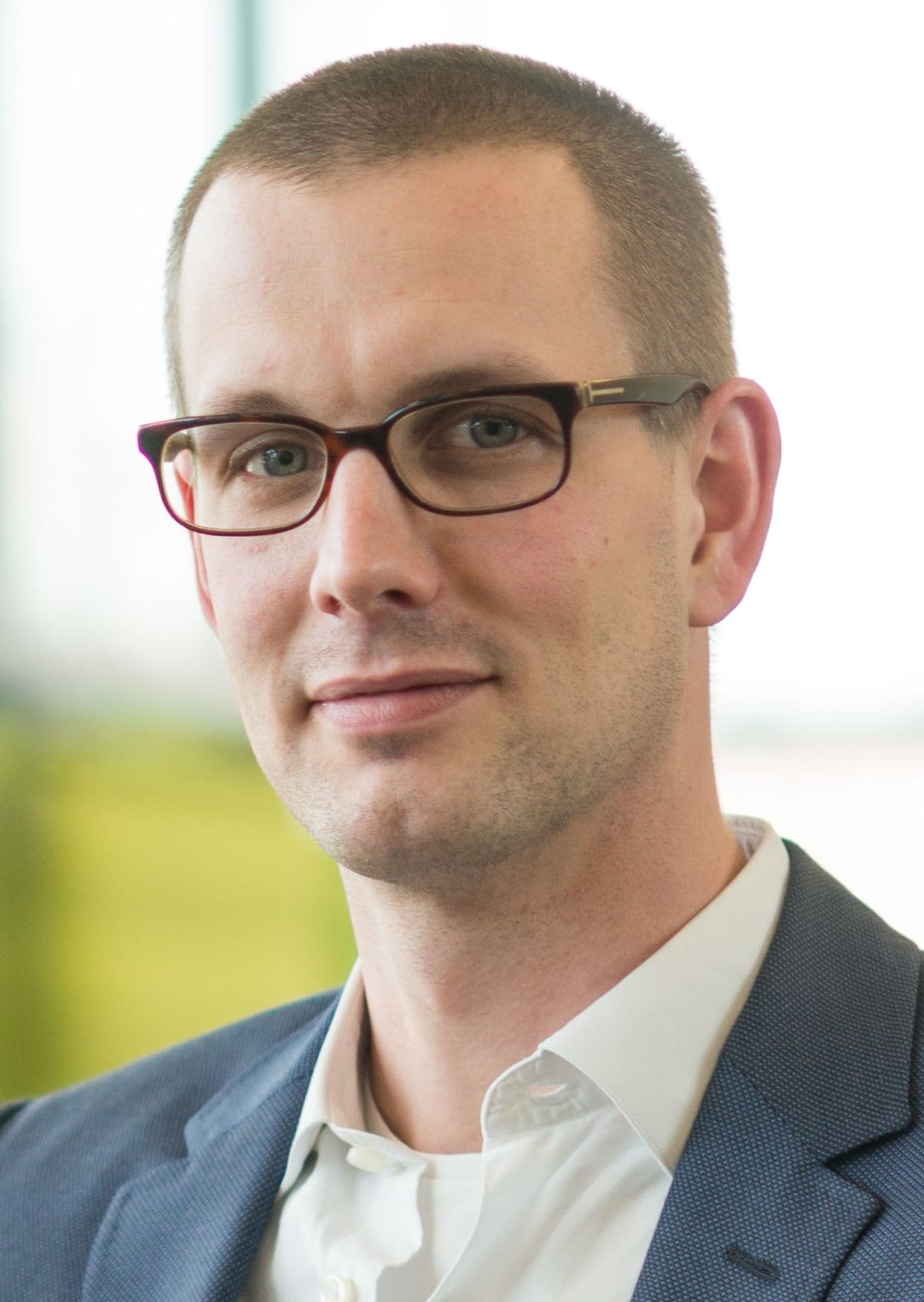 As Pharrowtech's CEO, Wim Van Thillo is responsible for strategy, business development and operations. He has more than 10 years of experience in 60GHz R&D and program management as program director for imec's activities in cellular, Wi-Fi and mmWave transceivers. In that role, Wim was essential in shaping the R&D roadmap and business opportunities for emerging wireless technologies. He holds a PhD in electrical engineering and a degree in business economics from the Katholieke Universiteit Leuven and was a visiting researcher at UC Berkeley.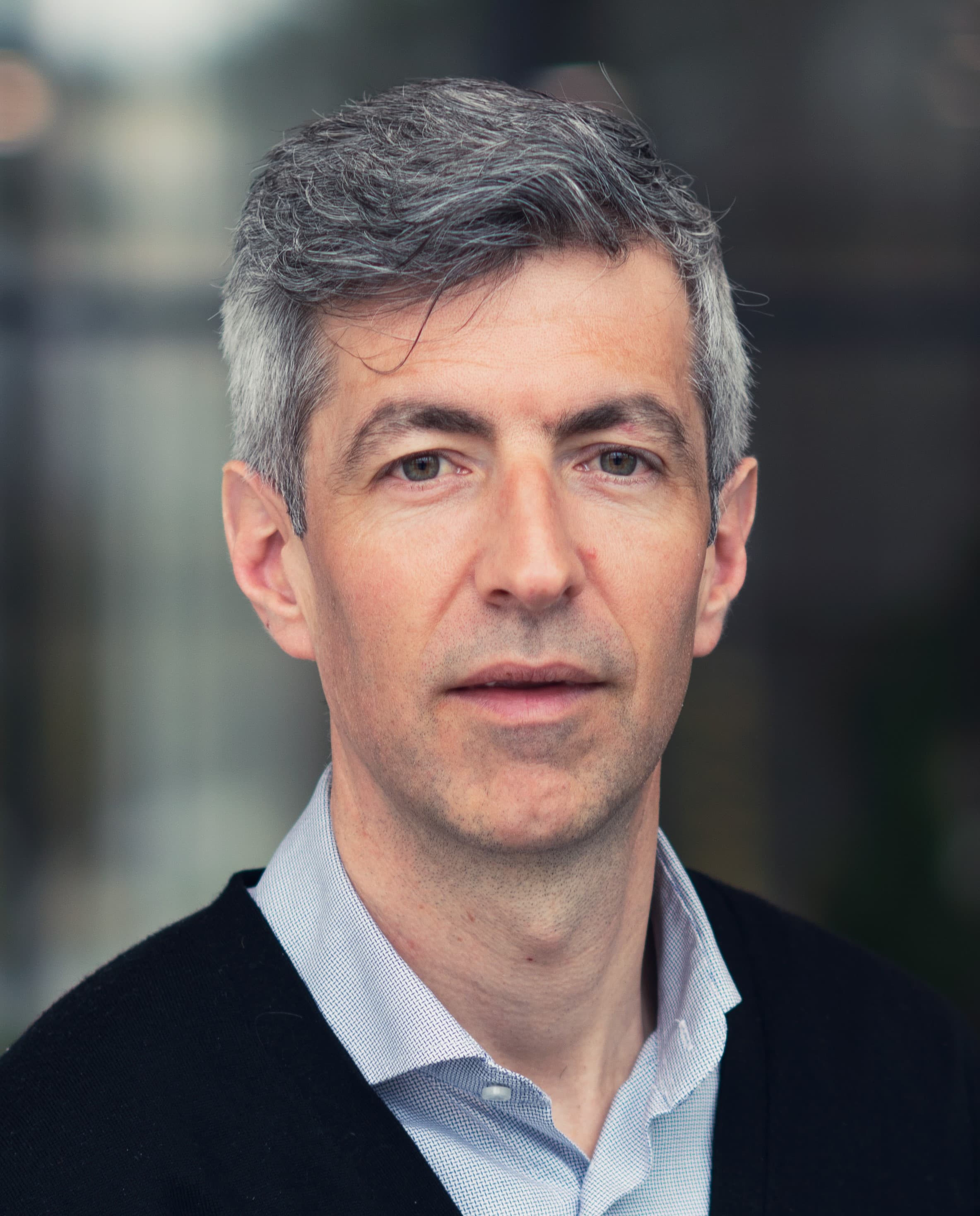 Olivier Rousseaux helps imec create breakthrough ventures since June 2018. He has a broad business and technology background – with a PhD in electrical engineering from the Katholieke Universiteit Leuven and an executive MBA from Solvay business school. Olivier had a first career at imec, leading the WL research group (at Holst Center) and founding WiPulse to bring UWB wireless communication technologies to the market. After this first imec experience he spent 10 years in the industry, first as a strategy consultant for the Boston Consulting Group and then with Commscope, a US-based telecommunications equipment company where he held various roles in product management, business development and corporate strategy.
Published on:
30 September 2019