About imec.istart
Does your tech start-up need support during its early development phase?
Imec.istart – imec's business accelerator – is there to help you launch your business idea successfully! The imec.istart program offers an initial financial injection (50,000 EUR pre-seed funding), professional coaching and mentoring, access to technology and working facilities, and access to a broad network of partners and investors.
Next to general support, you can also apply to a specific vertical, to benefit from the best market-specific coaching, and to receive additional investment.
Since its launch in 2011, imec.istart helped more than 198 tech start-ups in diverse fields – ranging from multimedia and logistics to the healthcare sector – to develop into sustainable ventures.
These successful results have not been overlooked by the international community: in 2019, imec.istart was once again granted first place in the European 'Top University Business Accelerators' ranking by UBI Global and was ranked fourth best in the world!
Has this triggered your interest? Find out more about the imec.istart program.
Facts & Figures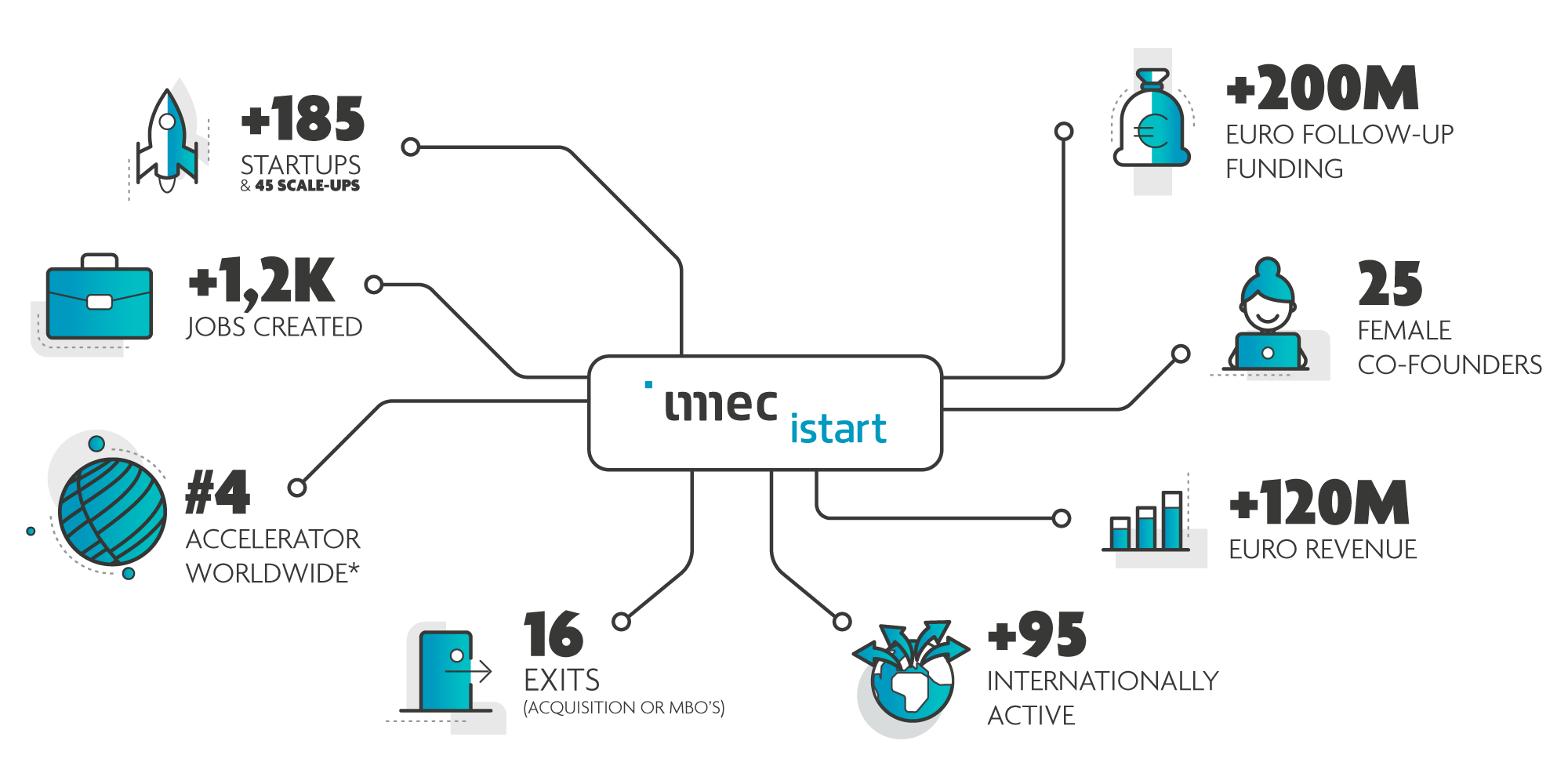 Need more details?
Download the complete imec.istart Manual (including all details on the program and evaluation criteria)
"The imec.istart program was a tipping point for our startup. During one year and thanks to their funding, several workshops and an entrepreneur in residence we were able to grow our sales and turn survival mode into growth mode."
Octavian Susnea, Fan Arena
"Without the advice and the network of imec.istart, we could never have achieved the same results and first successes in this period of time.

You linked us up with trustworthy partners with whom we still cooperate until today and advised us in our journey towards a sustainable cooperation with Parkwind."
Thomas Van Hoestenberghe, Fluves
Get in touch with Sven De Cleyn
Sven De Cleyn
Director imec.istart
Are you interested in working with imec? Imec.istart director Sven De Cleyn will be happy to answer your questions and provide you all the required information.
imec.istart Awards
This year, we introduced our very own imec.istart awards. A big cheer for the winners of 2019:
Global champion with strongest international growth.
Strongest team growth – number of employees
Most promising active startup in our program voted by our mentors.
Most helpful startup based on their efforts in supporting other startups.
Thanks to all of our startups, mentors and program partners for making our imec.istart community BBQ at Plein Publiek a huge success!
Do you want to revive the BBQ atmosphere? Check out the photos here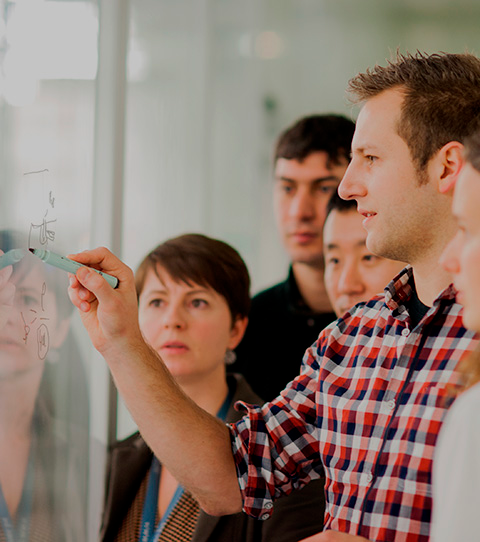 Our startups are looking for talent!
Working at a startup is an adventure where bright people build a bright future. You could be one of these builders. Whether you are an engineer, marketeer or student, our start-ups need a versatile group of people to help create positive change. Are you their new co-founder, employee, or intern? Find opportunities or submit your CV.
Want to know more about imec.istart?