Leuven (Belgium) – May 28, 2018 – Imec, the world-leading research and innovation hub in nano-electronics, energy and digital technology, within the partnership of EnergyVille, today announced that it has realized highly efficient n-PERT (Passivated Emitter and Rear Totally diffused) solar cells using an industry-compatible screen-printing process. Together with Jolywood, a leading Chinese manufacturer of n-type bifacial solar cells and modules and PV backsheet products, imec developed industry-compatible bifacial cells with an average front-side conversion efficiency of 21.9 percent. Based on this process, imec also demonstrated screen-printed monofacial n-PERT cells with a conversion efficiency up to 22.8 percent.
The new bifacial cells use narrow (~40μm) printed silver (Ag) fingers on the frontside and printed aluminum (Al) fingers on the rear, the latter making contact with the emitter. By using Al instead of AgAl for the rear contacts, the cost per cell is lowered with 0.01$/Wp. Additionally, recombination in the contact area is reduced by avoiding the typical spiking of AgAl contacts. This allows to optimize the emitter independently from the contact firing, giving an additional boost to the efficiency. Although the printed Al fingers on the rear side are inherently wider than the frontside fingers, the bifaciality of the cells is 88 percent, which is better than current state-of-the-art bifacial p-PERC cells. On a batch of M2-sized cells (area: 244.3 cm²), an average conversion efficiency of 21.9 percent was demonstrated, with the best cell topping 22.1 percent. These results were measured using an ISE CalLab calibrated reference cell, under standard test conditions using a AAA-class WACOM solar simulator. Used in bifacial operations under standard front illumination conditions in conjunction with an additional 0.15 sun rear illumination, these cells can achieve an effective efficiency of 25 percent.
Imec also fabricated screen-printed monofacial nPERT cells with efficiencies up to 22.8 percent, which is a state-of-the-art result for an industry-compatible fabrication process. To do so, the researchers transferred the screen-printing technique developed for bifacial cells to monofacial cell fabrication, with the cells' backside fully covered by printed Al with dot openings in the dielectric to contact the B-doped emitter.
Loic Tous, project leader at imec/EnergyVille, said: "We are very pleased with the bifacial nPERT results obtained in close collaboration with Jolywood. These results fit very well with our roadmap towards 22.5 percent printed bifacial nPERT cells and 23.5 percent monofacial nPERT cells by the end of 2018. We are looking forward to continuing our developments with our colleagues at Jolywood and hope to contribute further to their expanding technological portfolio. Jolywood is aiming at developing the world's best n-type cells and modules and we believe we are uniquely placed to help them reach that target."
Dr. Zhifeng Liu, R&D director of Jolywood, said "Jolywood always strives to be at the forefront of the n-type industrial technological developments in PV industry. Especially we believe that, the excellent performance, reliability and bifacial gain of n-type bifacial solar cells can lead to much lower levelized cost of electricity (LCOE) and bring more benefits to our customers. We are very satisfied with the close collaboration with imec, one of the most renowned PV research institutes working on Si photovoltaics, and very delighted with the excellent progress in the development of the high efficiency bifacial n-PERT solar cells within our collaboration. Jolywood is always focused on cutting-edge technology innovation to further improve the cell efficiency and to lower the LCOE. With our strong commercialization capabilities and experience, we look forward to transferring the achievements into commercial production."
Imec will showcase its silicon and perovskite photovoltaic technologies at SNEC, the biggest PV trade show worldwide, May 28-30, 2018 (Shanghai New Int'l Expo Center, Shanghai, China) Booth E2-375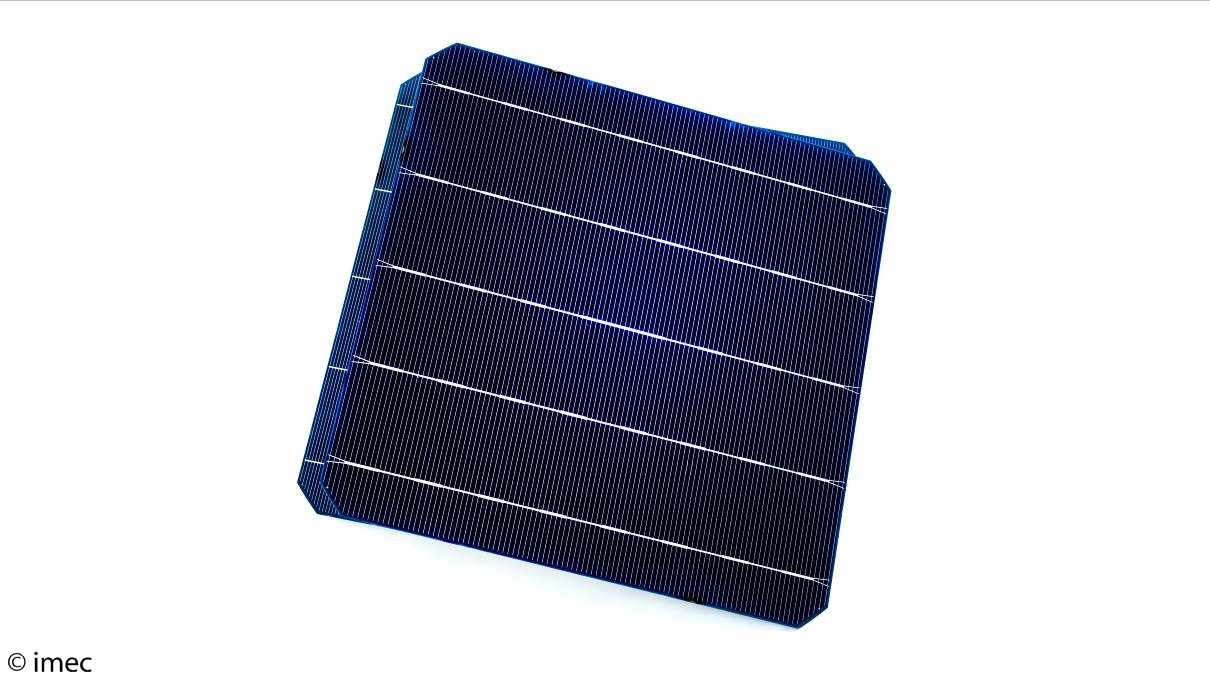 About imec
Imec is the world-leading research and innovation hub in nanoelectronics, energy and digital technologies. The combination of our widely acclaimed leadership in microchip technology, profound software and ICT expertise is what makes us unique. By leveraging our world-class infrastructure and local and global ecosystem of partners across a multitude of industries, we create groundbreaking innovation in application domains such as healthcare, smart cities and mobility, logistics and manufacturing, energy, and education.
As a trusted partner for companies, start-ups and universities, we bring together close to 3,500 brilliant minds from over 70 nationalities. Imec is headquartered in Leuven, Belgium, and has distributed R&D groups at a number of Flemish universities, in the Netherlands, Taiwan, USA, China, and offices in India and Japan. In 2016, imec's revenue (P&L) totaled 496 million euro. Imec is a partner in EnergyVille (www.energyville.be), a collaboration of the Flemish research centers KU Leuven, vito, imec and UHasselt in the field of sustainable energy and intelligent energy systems, as well as in Solliance, a partnership of R&D organizations from the Netherlands, Belgium and Germany working in thin-film photovoltaic solar energy (TFPV).
Further information about imec can be found at www.imec-int.com.
Imec is a registered trademark for the activities of IMEC international (a legal entity set up under Belgian law as a "stichting van openbaar nut"), imec Belgium (IMEC vzw supported by the Flemish Government), imec the Netherlands (Stichting IMEC Nederland, part of Holst Centre which is supported by the Dutch government), imec Taiwan (IMEC Taiwan Co.) and imec China (IMEC Microelectronics [Shanghai] Co. Ltd.) and imec India (Imec India Private Limited), imec Florida (IMEC USA nanoelectronics design center).

About EnergyVille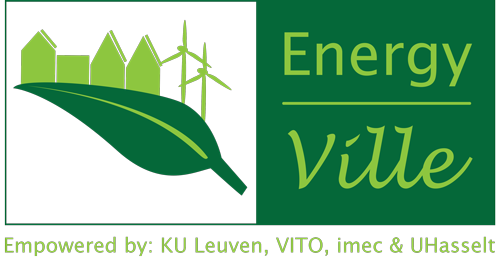 EnergyVille is a collaboration between the Flemish research partners KU Leuven, VITO, imec and UHasselt in the field of sustainable energy and intelligent energy systems. Our researchers provide expertise to industry and public authorities on energy-efficient buildings and intelligent networks for a sustainable urban environment. This includes, for example, smart grids and advanced district heating and cooling.
One of the objectives of EnergyVille is to become one of the top five European institutes in innovative energy research. In this context, the center was embedded in major national and international networks right from the start. It covers research, development, training and innovative industrial activities under one name and in close collaboration with local, regional and international partners.
EnergyVille aims to be a driver in the Thor science park in Genk in the areas of research, business development and employment creation. The research center is supported by the city of Genk, the Flemish Government, the Province of Limburg, LRM, Nuhma, POM Limburg and the European structural funds.

About Jolywood
Jolywood (SZ: 300393) is the world leader in development, production and marketing of PV backsheet, high-efficiency mono-crystalline n-type bifacial solar cells and bifacial modules. Founded in 2008, Jolywood (Suzhou) Sunwatt Co. Ltd. (Jolywood Suzhou) is the largest manufacturer of PV backsheet worldwide, with an annual production capacity of over 100 million meters. Jolywood (Taizhou) Solar Technology Co. Ltd. (Jolywood Taizhou), a wholly-owned subsidiary of Jolywood Suzhou, was founded in 2016 and tops the global solar industry with 2.1GW in manufacturing capacity of N-type bifacial solar cells since 2017. As the world confronts growing challenges of energy and environmental, Jolywood committed to the mission of "Let sunshine 24-hours serving human life", empowering people around the world to go solar by using our manufacturing and development expertise to address unique local energy challenges. For more information, please visit http://www.jolywood.cn/

Contact
Hanne Degans, press communications manager, +32 16 28 17 69 //+32 486 06 51 75 // Hanne.Degans@imec.be