1984 was the year the personal computer broke through: IBM launched its PC, Apple brought the first Macintosh to the market, and the floppy disk was introduced as the first data storage medium for the masses.
That same year, imec was launched in Leuven (Belgium). The founders were a group of visionary young researchers, some of whom had studied and worked in Silicon Valley and were inspired by the revolution they saw happening there. Their effort to create an electronics superlab was backed by generous funding from the regional Flemish government with the ambition to spearhead a new industrial revolution in Flanders.
The vision of imec's founders: making CMOS computer chips ever smaller, more powerful and energy efficient. Turning the observation of Gordon Moore, Intel's founder, into a law: doubling the power of ICs every 24 months.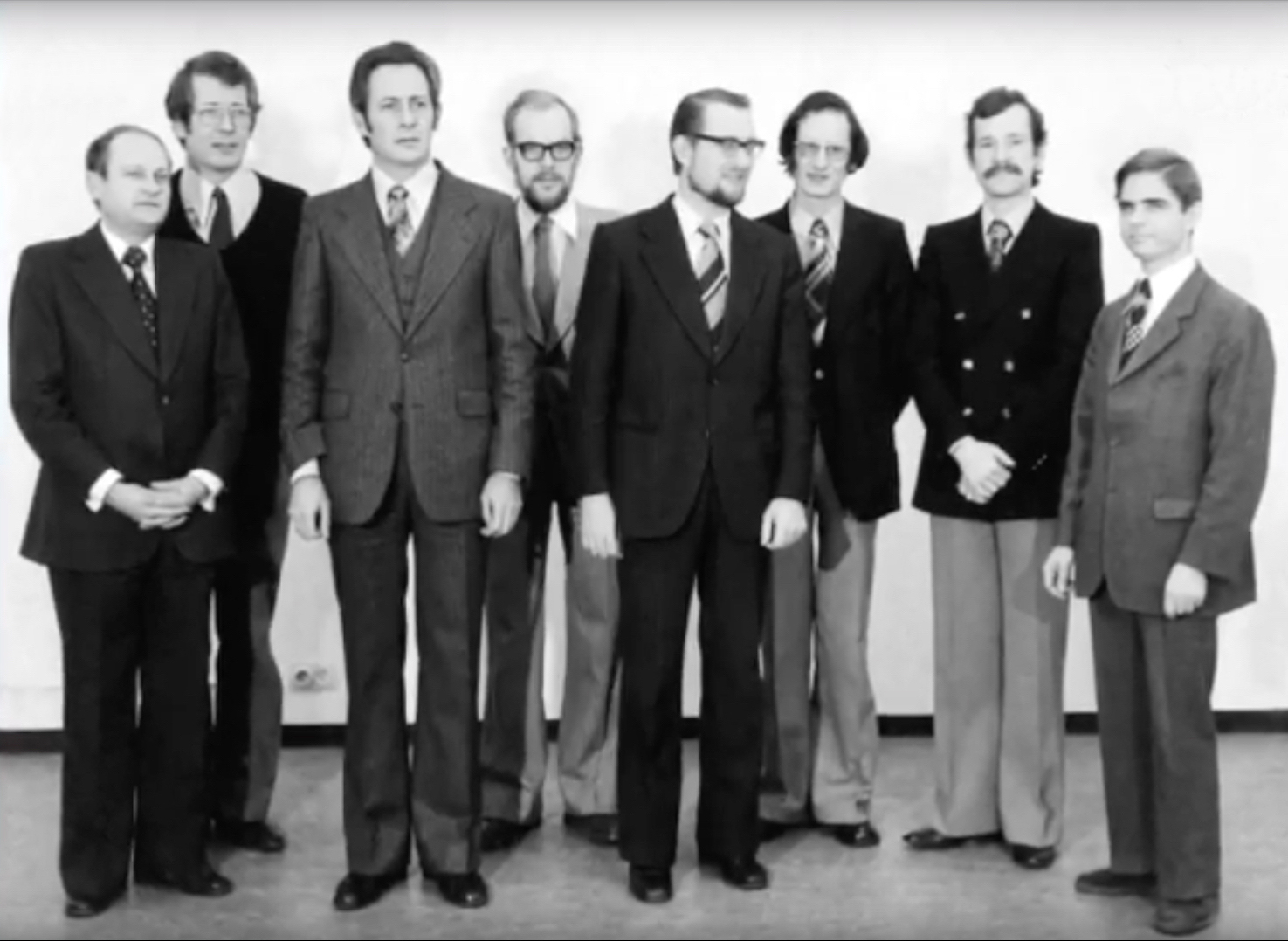 From assisting to enabling the industry
In 1984, imec was an emerging lab with a starting grant and a steep ambition. It did not take long before companies started turning to imec to complement their internal R&D. The center started expanding with more offices, labs, a 200mm cleanroom, and later also a 300mm cleanroom. Gearing up to get chip manufacturers and tool providers in pole position in the race for producing more complex chips on larger wafers. That was the start of imec's pioneering open innovation model in which chip manufacturers, fabless companies, integrators, and material and tool suppliers worked together in precompetitive research, sharing the burdens and risks of the increasingly complex R&D.
Starting with an initial group of 70, today imec counts around 4,000 brilliant minds. The center's turnover grew from a few tens of millions to over half a billion of Euros. The bulk of the revenue results from direct collaborations with companies. At this point, grants from the Flemish government have been leveraged multiple times over. These grants are key to imec's success because they allow the center to perform more fundamental research and build valuable intellectual property – IP which may be at the foundation of new companies, or that offers the industry new options that have not been explored before.
The efforts and complexity involved in improving the efficiency of chips have skyrocketed. Imec, in its turn, has evolved from an emerging lab assisting companies to an acclaimed research hub where the electronics community convenes to advance the industry roadmaps.
From computer chips to smart applications
Now, after more than 30 years, imec's vision is more alive than ever. It wants to push the limits of what is possible and shape the future through technology.
Today, imec's researchers are going beyond improving CMOS technology for personal computers. They also work on sensors and wireless communication, building the foundation for the Internet of Things. A growing number of its scientists are involved in medical electronics: deploying the principles of silicon fabrication for creating wearable and in-body sensors, or equipment for the life sciences industry such as on-chip DNA sequencing, blood analysis, microscopy, or brain probes.
In 2016, imec merged with iMinds, a Flemish R&D center mainly involved in digital technologies. This brought together the two pieces of the technology puzzle that are key in today's smart applications: smart hardware and smart software. Imec started developing and optimizing hardware and software alongside each other, striving for truly unique solutions.
Think global act local
The imec success model is being exported all over the world. In 2005, imec together with TNO and with support from the Dutch government established the Holst Centre at the High Tech Campus in Eindhoven the Netherlands. This independent R&D center develops technologies for wireless autonomous sensor technologies and flexible electronics, in an open innovation setting. In 2008, imec established its first overseas development site in Hsinchu, Taiwan with an R&D department focusing on system development and product prototyping and manufacturing. In 2016, imec together with BRIDG and with support from the University of Central Florida and Osceola county established a design center at NeoCity, Florida. To better serve our partners, imec has regional partnership offices in San Francisco (USA), Tokyo (Japan), Osaka (Japan), Shanghai (China), Bangalore (India).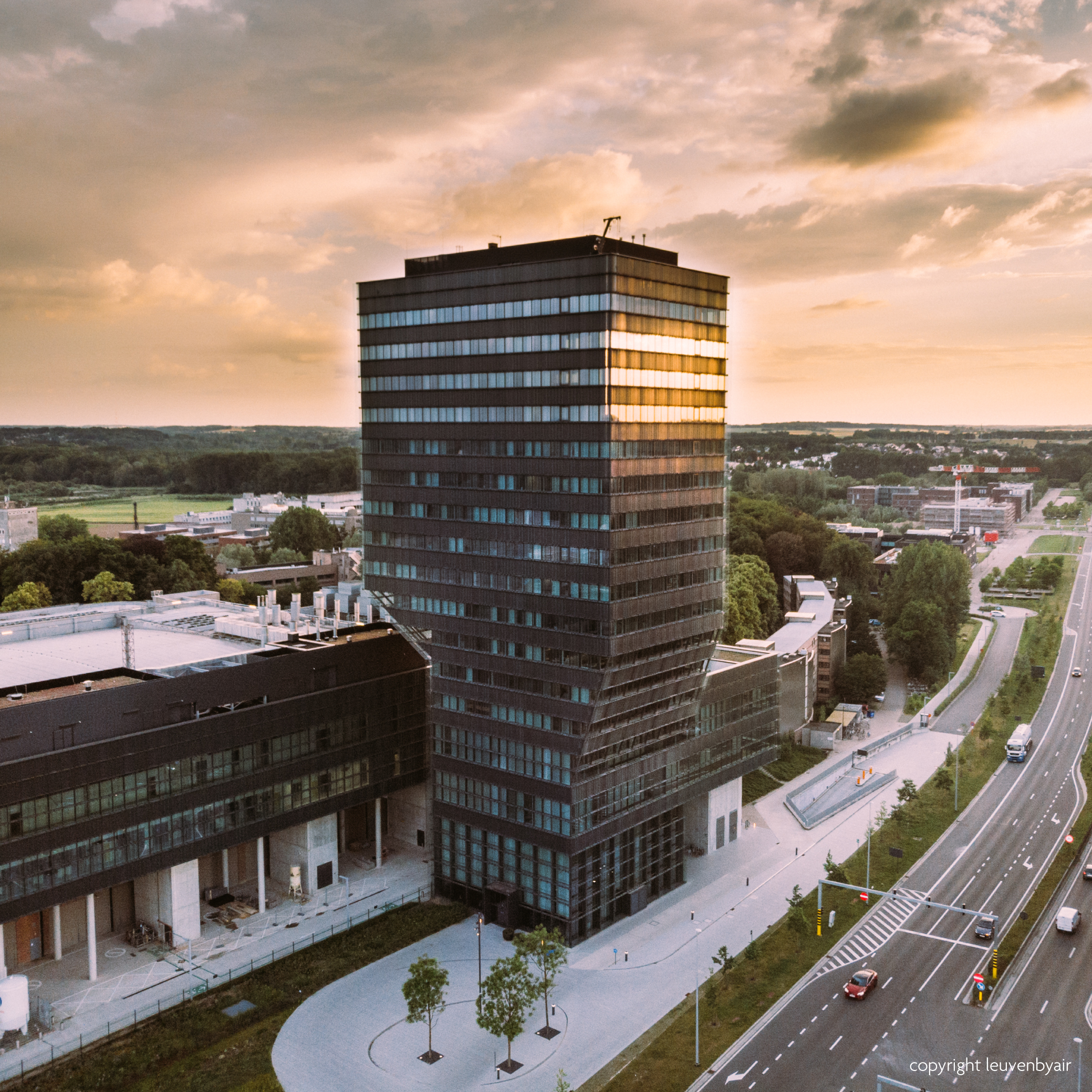 Services and venturing
In this smart age, many entrepreneurs and companies have great ideas for breakthrough products conceived to shake up their markets and improve the comfort and health of people. But because of the complexity of creating smart hardware and matching software, they often lack the expertise to bring these ideas to fruition.
Imec, with its expertise, IP, and infrastructure is the ideal partner to develop these ideas and to help entrepreneurs with different kinds of expertise. There is design and development assistance from idea to prototype and even volume production. We have living labs that help define and fine-tune applications in real environments and with real users. And we have services and funds to help entrepreneurs set up and grow new companies infused with imec IP.
The secret to our success?
Imec's people: an ever-growing group of the smartest technologists from all over the globe. The infrastructure: whatever can be imagined, can be made in our offices, labs and cleanrooms. Imec's research: independent and based on a vision of a better future for our planet and its people.