Faster, lighter, more durable, and, at the end of the day, also much cheaper: the benefits of photonic circuits are considerable, for a wide range of applications. And the Netherlands plays an important role, globally, in the development and application of this key technology. In recent years, under the leadership of PhotonDelta, a solid foundation has been laid under the Dutch integrated photonics ecosystem. In the final episode of this series, we survey the playing field with Kathleen Philips (imec) and Boudewijn Docter (EFFECT Photonics). Read the whole series here.
Things are going well for the Dutch ecosystem around integrated photonics. Thanks to the perspectives shared by renowned representatives of this rapidly emerging industry in this series of articles, we learned that an international breakthrough is just around the corner. Obviously, this won't be possible without a lot of investments. But in addition to that, general manager Kathleen Philips of imec at Holst Centre, three factors are all-important: choosing the right technology, growing into an 'economy of scale', and talent.
Imec's headquarters are in Leuven; in the Netherlands, the renowned research institute is based in Eindhoven (as part of Holst Centre on the High Tech Campus) and Wageningen (with the OnePlanet Research Center). Although the Netherlands is primarily committed to Indium Phosphide (InP) and Silicon Nitride (SiN) production platforms, Kathleen Philips would like to make a case for internationalizing by joining CMOS-based work platforms such as Silicon Photonics (SiPh). "It offers the best opportunities for international support and that is essential for our growth ambitions."
What is (integrated) photonics?
Photonics is similar to electronics. However, instead of electrons, it uses photons (light) to transmit information. Photonic technology detects, generates, transports, and processes light. Current applications include solar cells, sensors, and fiber-optic networks.
Photonic chips, officially called Photonic Integrated Circuits (PICs), integrate various photonic and often electronic functions into a microchip to make smaller, faster, and more energy-efficient devices. Because they are manufactured like traditional chips (with wafer-scale technology), mass production is also within reach – with price drop as a result. More here.
At imec, Kathleen Philips has an excellent overview of the status of photonics developments in the Netherlands and Belgium. She is thus able to combine the Dutch emphasis on Indium Phosphide and Silicon Nitride with the 'Leuven' expertise on Silicon Photonics. "We must be careful not to operate in 'splendid isolation'. It is precisely in the hybrid combination of platforms that we find the desired connection to the world stage. Moreover, silicon photonics is largely compatible with classical and mainstream CMOS chip production lines, the value of which should never be underestimated. That said; if you need good lasers or low-loss waveguides, then InP and SiN platforms are an essential complement."
Top-Notch
The next step is in creating an economy of scale, says Philips. "High volume is needed to lower the price of the end product. This automatically means you have to look across borders. Even a European scale is insufficient in that respect; we also have to focus on America and Asia. In photonics, you see the same development as in the semiconductor industry: the promise lies in the high volumes. We know that by scaling up the price goes down."
The Netherlands has everything it needs to make that leap, Philips emphasizes. "You have to be top-notch to make an impact worldwide. And fortunately, we are. Our R&D is renowned, also historically. We are excellently positioned to connect with the big American flagships, for example. With Eindhoven, Twente and Delft we have academic gems. Their research, their publications, their professors, but also the rich ecosystem of start-ups around them and of course Photondelta: it's all exactly how we would want to see it. Combine that with the presence of a solid high tech industry with major corporations such as ASML and NXP, and institutes like TNO and imec, and you know that a lot of good things are awaiting us."
But, Philips warns, "to be successful we must be prepared to look beyond the important Dutch photonics industry and also strategically align ourselves internationally. In particular, the Dutch-Flemish axis offers wonderful opportunities and imec can play a connecting role. From Holst Centre in Eindhoven, we work closely with all the Dutch representatives of the ecosystem. Our colleagues in Leuven have strong international roots, with complementary technology and knowledge." What helps, she adds, is that both at the Dutch and European level the realization has sunk in that governments can also help financially in this regard. Imec already makes use of Interreg subsidies, but the EU Chips Act is also full of promise in this regard. "And at a national level, there is a chance that the photonics sector can make use of the funding that is going to be distributed through the National Growth Fund. In short: there is much more awareness than before that public investment is important here."
Talent
In a growth market, finding sufficient talent is always a challenge. In the photonics industry, it is no different. There is no shortage of good universities, says Philips. She mentions the three Dutch Universities of Technology, as well as those of Ghent, Leuven, and Brussels as important centers of expertise. "But you also need crown jewels: companies that capture the imagination so much that they manage to attract the best people, wherever they come from." As an example, she points to EFFECT Photonics, founded in Eindhoven but grown - in a relatively short time - into a scale-up with some 250 people and offices around the world. "With that, EFFECT also shows how important scaling up is; not just for the company itself, but for our entire ecosystem."
Indeed, the increasing awareness of EFFECT's achievements has resulted in more talents knocking on their door. "But in addition to that, we also reach out to the talents ourselves," adds founder Boudewijn Docter. "In fact, that's one of the main reasons for our recent acquisition in the United States. We see that young people from all over the world have no trouble finding their way to Eindhoven. Recent graduates and PhDs, for example. They are very important, but we also need more experienced people and for them, it is often more difficult to leave hearth and home for a new workplace on the other side of the world." And yet it is precisely those people who are desperately needed, Docter says. "The most important engineering skills can only be learned in practice. For the phase in which we are now, trial and error is no longer enough - we also need solid experience."
This desire to hire more experienced people also leads to more remote work. "But even then, we would like people to come to Eindhoven from time to time, especially if they are working on multidisciplinary projects." The best is a mix of young and experienced, in-house and remote. "With such a mix, young people find the best circumstances to grow, because they can take an example from their colleagues with a bit more experience."
Volume
Docter is convinced that the choice to locate EFFECT's business in places where the talent can be found ultimately also offers advantages for the Netherlands. "By growing all over the world, we become more visible as part of the national and European ecosystem. That in itself then attracts new talent, allowing the entire industry to grow." This, in turn, is beneficial for this economy of scale also desired by Kathleen Philips. "In the semiconductor industry you always need volume", Docter also says. "Because only then do you really start to notice the advantages. You have to know which markets you want to work for. For example, do you opt for a flexible design of your device, or a very specific one? Either way, you need to improve and stabilize your manufacturing process, which consists of hundreds of steps. Each step must deliver a 99.9999% yield, but it takes time to get there. Not only for us, by the way, but for all stakeholders in our industry, even the biggest ones. We have not yet built up sufficient experience for 'First Time Right', with the reliability that goes with such an ambition, but partly due to the focus on volume, we are already very well on our way to maturity."
The imec model
Kathleen Philips is pleased that imec can play an important role in this global development. "The imec model, in which we set up R&D programs with various partners in a precompetitive setting, and our emphasis on the integration of different production platforms are essential. We are that neutral zone within which you can technically try out new ideas, and test a prototype in the value chain with limited costs. Sometimes this leads to the creation of new start-ups, or to collaboration with existing parties. But always it creates new or stronger ecosystems that the entire industry can benefit from."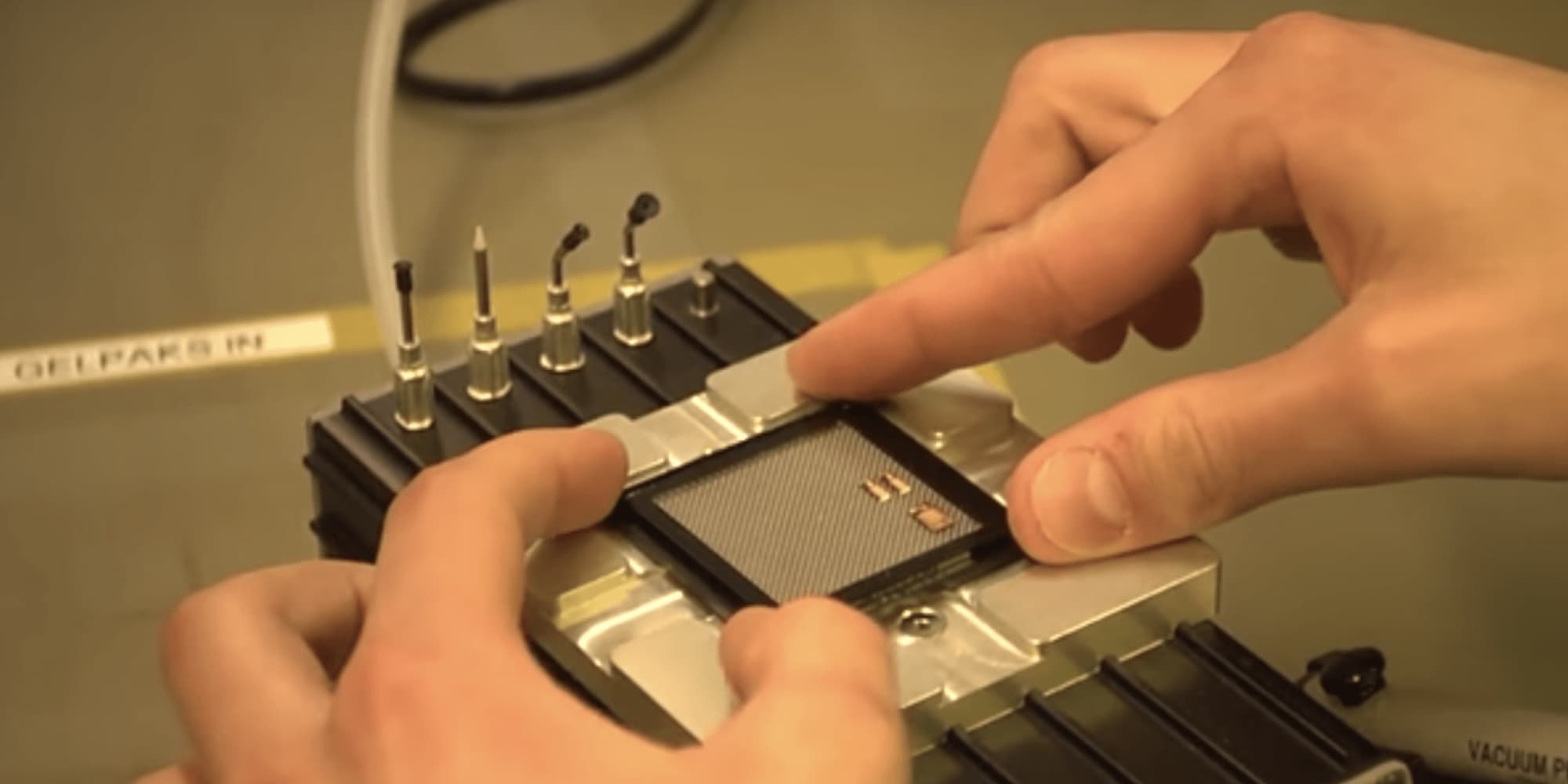 Internationale groeimogelijkheden voor fotonica ecosysteem, mits uitdagingen rond talent, opschaling en technologie een oplossing krijgen
Sneller, lichter, duurzamer en onder aan de streep uiteindelijk ook goedkoper: de voordelen van fotonische circuits zijn aanzienlijk, voor een breed scala aan toepassingen. En Nederland speelt mondiaal een belangrijke rol in de ontwikkeling en toepassing van deze sleuteltechnologie. De afgelopen jaren is onder aanvoering van PhotonDelta een stevig fundament gelegd onder het Nederlandse geïntegreerde fotonica ecosysteem. In deze slotaflevering overzien we met Kathleen Philips (imec) en Boudewijn Docter (EFFECT Photonics) het speelveld. Lees hier de hele serie.
Dat het goed gaat met het Nederlandse ecosysteem rond geïntegreerde fotonica, hebben we afgelopen weken gezien door de gesprekken met vertegenwoordigers uit alle hoeken van deze snel opkomende sector. Om het de komende tijd nog beter te laten worden zijn vanzelfsprekend veel investeringen nodig. Maar daarnaast zijn, aldus general manager Kathleen Philips van imec in Holst Centre, drie factoren allesbepalend: keuze voor de juiste technologie, een 'economy of scale' en talent.
Het hoofdkantoor van imec staat in Leuven; in Nederland is het befaamde onderzoeksinstituut gevestigd in Eindhoven (als onderdeel van Holst Centre op de High Tech Campus) en Wageningen (met het OnePlanet Research Center). Hoewel Nederland vooral inzet op productieplatformen Indiumfosfide (InP) en SiliciumNitride (SiN), wil Kathleen Philips een lans breken voor het internationaliseren door aan te haken bij CMOS-gebaseerde werkplatformen zoals Silicon Photonics (SiPh). "Het geeft de beste mogelijkheden voor internationaal draagvlak en dat is essentieel voor onze groeiambities. "
Wat is (geïntegreerde) fotonica?
Fotonica is vergelijkbaar met elektronica. In plaats van elektronen gebruikt het echter fotonen (licht) om informatie over te dragen. Fotonische technologie detecteert, genereert, transporteert en verwerkt licht. Huidige toepassingen zijn onder meer te vinden in zonnecellen, sensoren en glasvezelnetwerken.
Fotonische chips, in jargon Photonic Integrated Circuits (PICs) genoemd, integreren verschillende fotonische en vaak elektronische functies in een microchip om kleinere, snellere en energiezuinigere apparaten te maken. Omdat ze gefabriceerd worden als traditionele chips (met wafer-scale technologie), is ook massaproductie binnen bereik - met prijsdaling als gevolg. Lees hier meer.
Bij imec heeft Kathleen Philips een uitstekend zicht op de de status van de fotonica-ontwikkelingen in de Lage Landen. De Nederlandse nadruk op Indiumfosfide en SiliciumNitride weet ze op die manier te combineren met de 'Leuvense' expertise rond Silicon Photonics. "We moeten oppassen niet in "splendid isolation" te werk te gaan, maar juist in de hybride combinatie van platformen vinden we de gewenste aansluiting op het wereldtoneel. Bovendien is Silicon Photonics in grote mate compatibel met klassiek en mainstream CMOS chipproductielijnen, de waarde daarvan mag je nooit onderschatten. Dat gezegd; als je goeie lasers of lage-verlies waveguides nodig hebt dan zijn InP en SiN platformen een essentiele aanvulling."
Top Notch
De vervolgstap zit 'm in het creëren van een 'economy of scale', zegt Philips. "Hoog volume is nodig om het eindproduct goedkoop te krijgen. Dat betekent automatisch dat je over de grenzen heen moet stappen. Zelfs een Europese schaal is wat dat betreft onvoldoende, we moeten ook naar Amerika en Azië kijken. Met fotonica zie je wat dat betreft dezelfde ontwikkeling als in de semiconductor-industrie: de belofte zit in de hoge volumes en door opschaling gaat de prijs omlaag."
Nederland heeft alles in zich om die sprong te maken, benadrukt Philips. "Je moet top notch zijn om wereldwijd impact te kunnen maken. En dat zijn we gelukkig ook. Onze R&D is vermaard, ook historisch gezien. We zijn uitstekend gepositioneerd om aansluiting te vinden bij de grote spelers uit bijvoorbeeld Amerika. Met Eindhoven, Twente en Delft hebben we pareltjes. De publicaties, de professoren die erbij horen, het rijke ecosysteem van startups en Photondelta: het klopt allemaal. Koppel dat aan de aanwezigheid van een stevige High Tech industrie met grote partijen als ASML, NXP en instituten zoals TNO en imec en je weet dat ons nog veel moois te wachten staat."
Maar, zo waarschuwt Philips ook, dan moeten we wel ook bereid zijn verder te kijken dan de op zich belangrijke Nederlandse fotonica-industrie en ook internationaal strategisch oplijnen. "Met name de Nederlandse-Vlaamse as biedt hier prachtige kansen en imec kan hier een verbindende rol spelen. Vanuit Holst Centre in Eindhoven werken we nauw samen met de Nederlandse spelers. De collega's in Leuven hebben dan weer een sterke internationale verankering, met complementaire technologie en kennis." Wat daarbij volgens de imec-topvrouw helpt is dat zowel op Nederlands als op Europees niveau het besef is ingedaald dat de overheid hierbij ook financieel kan helpen. Imec maakt al gebruik van interreg-subsidies, maar ook de EU Chips Act is wat dat betreft vol beloften. "En op landelijk niveau is er een kans dat de fotonicasector gebruik kan maken van de gelden die via het Nationaal Groeifonds verdeeld gaan worden. Kortom: veel meer dan voorheen is er het besef dat overheidsinvesteringen hier van belang zijn."
Talent
In een groeimarkt is het vinden van voldoende talent altijd een uitdaging. In de fotonica-industrie is dat niet anders. Aan goede universiteiten geen gebrek, zegt Philips. Ze noemt daarbij de drie Nederlandse technische universiteiten, maar ook die van Gent, Leuven en Brussel. "Maar je hebt ook kroonjuwelen nodig: bedrijven die zo tot de verbeelding spreken dat ze de beste mensen weten aan te trekken, waar die ook vandaan komen." Als voorbeeld noemt ze EFFECT Photonics, begonnen in Eindhoven maar in relatief korte tijd uitgegroeid tot een scale-up met zo'n 250 mensen en vestigingen over de hele wereld. "EFFECT laat daarmee ook zien hoe belangrijk opschaling is; niet alleen voor het bedrijf zelf, maar voor ons complete ecosysteem."
Dat het talent EFFECT weet te vinden, komt inderdaad deels door die toenemende bekendheid. "Maar daarnaast zoeken wij het talent ook op", vult oprichter Boudewijn Docter aan. "Dat is ook een van de belangrijkste redenen voor onze recente acquisitie in de Verenigde Staten. We zien dat jonge mensen de weg naar Eindhoven wel weten te vinden. Pas afgestudeerden en PhD's bijvoorbeeld. Die zijn heel belangrijk, maar we hebben ook meer ervaren mensen nodig en voor hen is het vaak lastiger om huis en haard te verlaten voor een nieuwe werkplek aan de andere kant van de wereld." En toch zijn juist die mensen hard nodig. "We hebben het zelf ook gemerkt: veel engineering skills leer je pas in de praktijk. Voor de fase waarin wij nu zitten is 'trial & error' niet meer voldoende - we hebben ook gedegen ervaring nodig."
Die wens om meer ervaring binnen te krijgen leidt ook tot meer remote working, zegt Docter. "Maar zelfs dan willen we graag dat mensen af en toe naar Eindhoven komen, zeker als ze werken aan multidisciplinaire projecten." Het mooiste is een mix van jong en ervaren, van intern en remote. "Bij zo'n mix kunnen jonge mensen doorgroeien, juist omdat ze een voorbeeld kunnen nemen aan hun collega's met wat meer ervaring."
Volume
Docter is ervan overtuigd dat de keuze om het werk te concentreren op de plekken waar ook het talent zich bevindt uiteindelijk ook voordelen biedt voor Nederland. "Juist door overal op de wereld te groeien, worden we zichtbaarder als onderdeel van het landelijke en Europese ecosysteem. Dat op zich trekt dan weer nieuw talent aan, waardoor de hele industrie kan groeien." En dat is dan weer gunstig voor de ook door Kathleen Philips zo gewenste economy of scale. "In de semiconductor industrie heb je altijd volume nodig", zegt ook Docter. "Want dan begin je de voordelen pas echt te merken. Je moet daarvoor wel goed weten voor welke markten je wilt werken. Kies je bijvoorbeeld voor een flexibel design van je device, of juist voor een heel specifiek ontwerp? Hoe dan ook zul je je fabricageproces, dat uit honderden stappen bestaat, steeds beter en stabieler moeten kunnen uitvoeren. Elke stap zal 99,9999% yield moeten opleveren, maar om zover te komen is tijd nodig. Niet alleen bij ons trouwens, maar bij alle spelers in onze sector, zelfs de allergrootste jongens. Voor 'First Time Right', met de reliability die daarbij past, hebben we met z'n allen nog niet voldoende ervaring opgebouwd, maar mede door de focus op volume zijn we wel al heel ver op onze weg naar volwassenheid."
Het imec-model
Kathleen Philips is blij dat imec een belangrijke rol kan spelen in die wereldwijde ontwikkeling. "Het imec-model waarin we met diverse partijen R&D programma's opzetten in een precompetitieve setting is daarin essentieel, mede vanuit onze nadruk op de integratie van verschillende productieplatforms. Wij zijn die neutrale zone waarbinnen je nieuwe ideeën technisch kunt uitproberen, en met beperkte kosten een prototype in de waardeketen kan testen. Soms leidt dat tot het ontstaan van nieuwe start-ups, of tot samenwerking met bestaande partijen. Maar altijd zorgt het voor nieuwe of stevigere ecosystemen waar de complete industrie haar voordeel mee kan doen."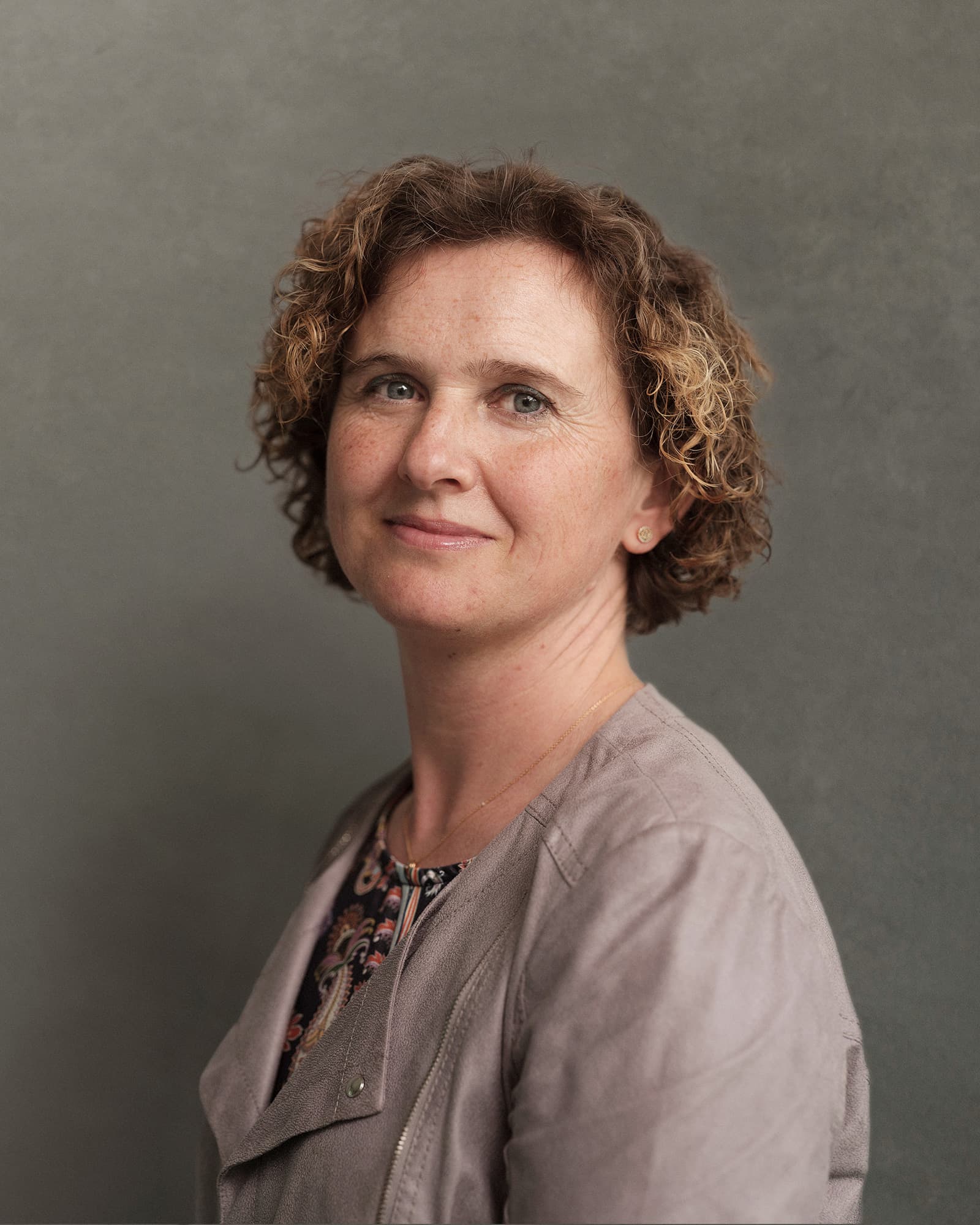 Dr. Kathleen Philips is VP R&D and General Manager of imec Netherlands within Holst Center. She has been promoted in electrical engineering, is author and co-author of more than 60 papers and holds several patents. Philips joined imec in 2007 where she was chief scientist and led leading research programs in the field of Internet of Things. Before imec she was a scientist at Philips Research for over 12 years.
Published on:
19 April 2022