Luc Van den hove, President and CEO of imec
2017 was a year full of challenges, but also a year in which imec – once again – managed to grow considerably.
One of the most important challenges in 2017 (yet also one of the biggest opportunities) was the integration of imec and iMinds. It goes without saying that, during this integration exercise, we had to deal with questions and uncertainties. And any merger comes with a continuous learning process. But I am very proud that, today, we can look back on a successful trajectory that has proven to be a source of enthusiasm and inspiration. Over the past year, individual colleagues and entire research teams have found each other and have started to leverage the synergies between their research disciplines to further enrich and strengthen our portfolio.
2017: a successful integration trajectory that has started to pay off
We are working hard, for instance, to develop the next generations of immersive technologies (such as augmented reality applications) that trigger all our senses; a research track that leverages our combined expertise in chip development and image processing. Or how about the imec.ichange program, in which our (stress) sensor specialists have joined forces with the imec.livinglabs colleagues and sociologists from SMIT (an imec research group at the Vrije Universiteit Brussel)? Together, they want to encourage people to change their behavior and live more healthily. And also in the smart mobility domain we have started to bring together imec's most advanced technologies (such as LIDAR) with our new application focus (such as image processing and recognition) to create groundbreaking solutions that will eventually enable the concept of the self-driving car.
But, obviously, we are also looking ahead. That is why, in 2017, we laid the foundation of several new research tracks in which our combined software and hardware expertise will once again make a very clear difference. Think of breakthroughs in artificial intelligence – including machine learning – and quantum computing. In those domains as well, imec wishes to have a solid presence in the coming years!
2018: continuing to adapt ourselves to a rapidly-changing world
So, what exactly are our priorities for 2018? In any case, our ambition is to become an even more relevant partner – locally and internationally.
Hence, we will continue to adjust and strengthen our technology portfolio in order to anticipate the very rapid technological evolution that the digital and nanotech industries are going through. In addition, we are expanding our range of business and collaboration models (such as imec.icon, imec.IC-link, imec.livinglabs and our prototyping expertise) – so that we can assist companies even better when it comes to product and process innovation.
A nice example is the imec.xpand early-stage innovation fund that is really getting up to speed. During the last call for ideas, we collected more than 70 proposals for potential ventures. A number of those ideas are now going through the various imec.xpand development stages, but you will undoubtedly hear more about that throughout 2018.
In other words, 2018 will be another year full of opportunities; and every one of those opportunities, imec wants to grab. So, make sure to keep us on your radar! Because 2018 is poised to become a very exciting year for us – and for our partners!
And the opportunities that we have taken in 2017? You will find a short recap, featuring some personal sources of inspiration, in the list below – and throughout this edition of imec Magazine.
10 personal highlights from 2017
Twelve Flemish start-ups joined the imec.istart business accelerator program; new imec.istart Investment fund launched
In 2017, imec announced the names of 12 start-ups that have joined the imec.istart business accelerator program. The newcomers are active in very diverse sectors – such as construction, transportation, gaming, business services and virtual reality. During a period of 6 to 18 months, they can count on imec's financial support, professional coaching, access to co-working facilities, etc. to get their business off the ground. Moreover, with the creation of the new imec.istart Investment fund (amounting to a total of 12.5 million euro for the next five years) the largest Flemish fund of its kind, for pre-seed investments, was launched.
Flemish Government increased financial support of imec
In a new five-year strategic commitment, the Flemish Government raised imec's annual grant to 108 million euro – with extra money being invested in imec's longer-term strategic research. This will help imec consolidate its global position in advanced semiconductor R&D and digital technology. Additionally, extra resources are foreseen to support innovation in Flanders – by giving Flemish partners access to imec technology more easily, for example.
Imec's neuromorphic chip one of '50 Ideas to Change the World'
In September, the Financial Times selected 50 ideas that have the potential to change the world. The list included imec's neuromorphic chip, unveiled in May. The chip mimics the way our brain learns from new experiences by continuously adapting the strength of connections in a network of cells. Such brain-like architecture uses only a fraction of the energy needed by classic computer chips. Imec's goal is to make artificial intelligence so energy-efficient that it can be integrated into the sensors of the IoT.
Samsung's Dr. Kinam Kim received imec's Lifetime of Innovation Award
The 2017 imec Lifetime of Innovation Award was awarded to Dr. Kinam Kim, President & General Manager of Samsung Electronics' Semiconductor Business. Succeeding Dr. Morris Chang (2015) and Dr. Gordon Moore (2016), Dr. Kim was chosen for his leadership and strategic vision, as well as his impact on the chip industry. The award was officially handed over to Dr. Kim during the imec Technology Forum in Antwerp, on May 16th.
ITF2017 Belgium was a success
ITF2017 Belgium (May 16-17), the flagship edition of the worldwide series of imec Technology Forums, was a success. The event was extra special as it was the first ITF Belgium since the merger between imec and iMinds. Hence, the central theme 'Nano-Bytes Creating Magic' was all about celebrating the merger between nanoelectronics and digital technologies and the magic that happens when these two worlds meet. More than 1,800 participants from all over the world gathered in Antwerp to discuss the technology of the future.
Nine imec researchers in the top 50 of Belgian tech pioneers
In a special magazine issue, Belgian business newspaper De Tijd celebrated Belgium's 50 tech pioneers. Imec is proud to say that 9 of its researchers were included in this list of top researchers that help shape the future with advanced, new technology (i.e. plastic electronics, advanced health wearables, collaborative robots, cryptography, etc.)
20,000 euro to support cancer research
Imec participated in Relay for Life, a festive event organized around a 24-hour run that takes place at different locations across the world. The aim is to bring people together, pay tribute to cancer patients' daily battle, and to raise money for cancer research. 130 imec employees participated in the Relay for Life event organized in Leuven (Belgium). Imec also raised extra money by organizing a number of smaller events (dessert buffet, nature run, start to run, etc.). This way, we managed to contribute about 20,000 euro to support cancer research.
ISO9001 certificate for imec
Imec continuously strives to meet the quality demands and needs of its industry partners, customers and employees. For the eighth consecutive time, we were awarded the ISO9001 certificate – in recognition of our business processes, talent management and corporate culture of accountability.
Imec as an international employer
During the summer holidays, imec featured on national TV. A study by recruitment office Randstad indicated that Belgium will need 1 million new highly-educated employees by 2025. To do this, the country will have to attract foreign talent. As expats often struggle with practical issues and integration into the local community, it's important to provide sufficient guidance and support. And that's what is happening at imec – as sixty percent of our employees are foreigners (bringing together over 70 different nationalities). At imec, international employees and their families are supported in a number of areas, e.g. housing, supporting their partner in their job search, integrating into the local community (for instance, by offering Dutch classes), etc.
3,000 visitors on Open Company Day
On Sunday 1 October, imec participated in the Flemish Open Company Day – opening its doors to the general public. Over 3,000 people visited our campus in Heverlee, where they experienced what our daily life could look like in the future. From breakfast to work, leisure time and sleeping – smart software and microchip technology can make the difference! On the demo floor, our researchers enthusiastically explained how imec technology can improve our quality of life in the future.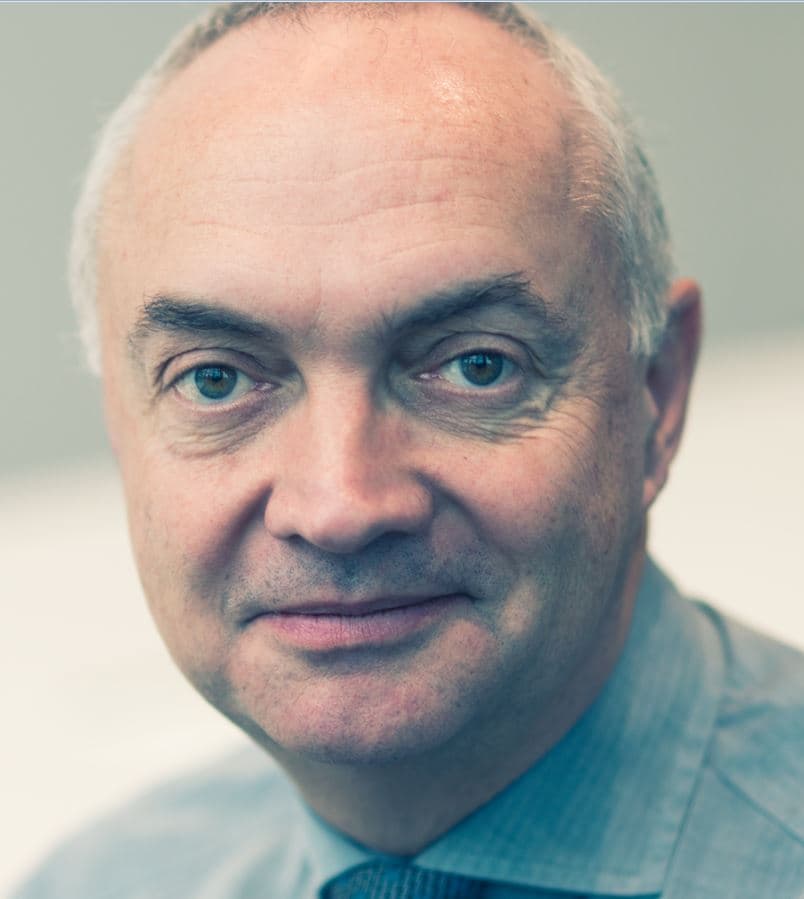 Luc Van den hove was till June 30, 2009 executive vice president and chief operating officer at imec (Leuven, Belgium). He became chief executive officer (CEO) on July 1, 2009. He joined imec in 1984, starting his research career in the field of silicide and interconnect technologies. In 1988, he became manager of imec's micro-patterning group (lithography, dry etching); in 1996, department director of unit process step R&D; and in 1998, vice president of the silicon process and device technology division. In January 2007, he was appointed as imec's EVP & COO. Luc Van den hove received his PhD in electrical engineering from the KU Leuven, Belgium. He has authored or co-authored more than 100 publications and conference contributions.
Published on:
15 December 2017