Have you ever wondered how your brain coordinates thought, behavior or movement? Neuroscientists do so. And it's not an easy question to answer. The brain has no blueprints and we can't observe its microcircuitry in action. That's why the study of the brain goes hand in hand with the discovery of tools to do so.
The brain consists of billions of brain cells (neurons) communicating via electrical pulses. Sensors on the skull (think about EEG) don't have enough spatial resolution, and functional MRI technology lacks the speed necessary to record fast-changing signals. Eavesdropping on these conversations requires being in the room where it happens: placing thousands of micrometer-size sensors or electrodes directly in the brain.
Imec's Neuropixels probe is up for the challenge. It is an advanced microchip with a needle-shaped part covered in electrodes that is inserted into the brain. With 1,000 electrodes in the first generation and a whopping 10,000 in the second, this neuroprobe is currently state-of-the-art in neuroscience research.
It provides the resolution needed to answer questions about the working of the brain and about mechanisms of brain diseases. In the future, it may also enable new therapies based on brain-computer interfaces.
Read all about it in the latest issue of IEEE Spectrum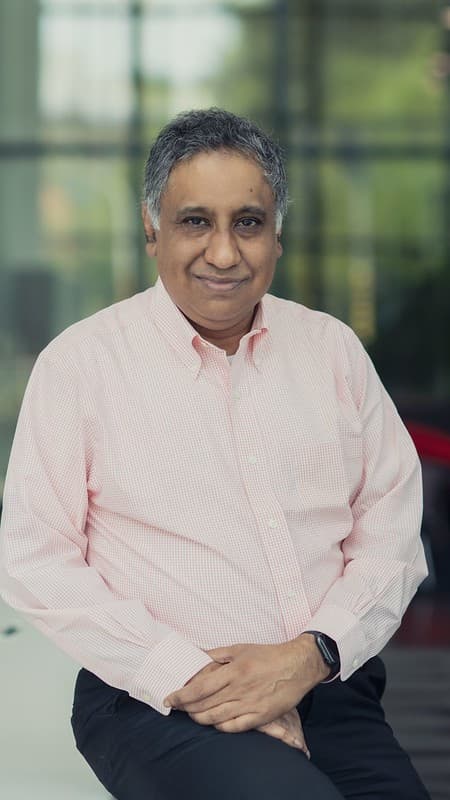 Barun Dutta is Chief Scientist of Semiconductor Technology and Systems (STS) at imec where he has been since 2010, and serves as a Program Director, initiating and leading various new R&D programs semiconductor materials and device technology and more recently in Neurotechnology. He conceived and has led the Neuropixels program at imec since its inception. As a venture capitalist and General Partner at Sevin Rosen-Alta Berkeley, between 1998-2010, he worked with over 20 immensely successful founding teams in semiconductors and networking systems, incubating, mentoring, and/or as a Board Member. He spent the first decade of his career at Bellcore/Bell Labs and as an assignee at imec. He was educated at Middlebury College, Middlebury, VT and at Massachusetts Institute of Technology, Cambridge, MA.
She joined imec's Life Sciences Department in 2010 researching brain rhythms (MSc. biomedical sciences, KU Leuven) and the biological response and long-term performance of imec's neuroprobes (Ph.D biomedical sciences, KU Leuven, a joint research of imec and Neuro-Electronics Research Flanders (NERF)). Eager to write about all facets of chip technology, she started as a science editor in imec's Communications Department in 2017. Katrien also has a background in Journalism (MA Journalism, KU Leuven) and History (MA Modern History, KU Leuven).