Our brain is a complex tangle of 86 billion neurons wired through trillions of connections. These neurons interact in networks through small pulses of electricity to give rise to movement, behavior, thought and emotion. Understanding how our brain cells enable this complex behavior is still the Holy Grail in neuroscience. Over the past decades, neuroscientists have intercepted the communication between neurons to get a clue about brain mechanisms but also about brain disorders.
For this, they used small needle-shaped brain implants called neuroprobes that record brain activity as small voltage fluctuations ("spikes"). Starting out from a wire with one recording site or electrode, the big push came to the field of neuroscience with the introduction of micro- and nanofabrication techniques that yielded silicon devices (neuroprobes) with several tens of recording sites.
In this article in IEEE Spectrum, Barundeb Dutta, chief scientist at imec, talks about Neuropixels, a new generation of neuroprobes with more than 5,000 recording electrodes that enable neuroscientists to stably register the activity of thousands of neurons from different brain areas over long time periods, while barely causing damage to brain tissue.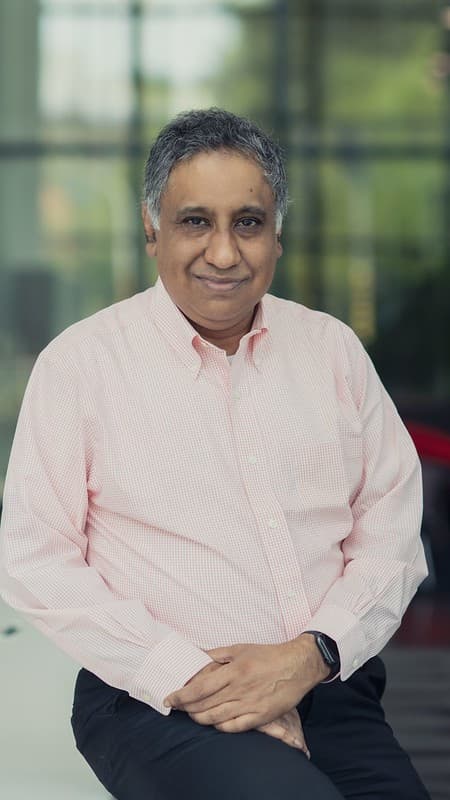 Barun Dutta is Chief Scientist of Semiconductor Technology and Systems (STS) at imec where he has been since 2010, and serves as a Program Director, initiating and leading various new R&D programs semiconductor materials and device technology and more recently in Neurotechnology. He conceived and has led the Neuropixels program at imec since its inception. As a venture capitalist and General Partner at Sevin Rosen-Alta Berkeley, between 1998-2010, he worked with over 20 immensely successful founding teams in semiconductors and networking systems, incubating, mentoring, and/or as a Board Member. He spent the first decade of his career at Bellcore/Bell Labs and as an assignee at imec. He was educated at Middlebury College, Middlebury, VT and at Massachusetts Institute of Technology, Cambridge, MA.
Published on:
24 October 2022