From idea to product, ... Axelera AI travels that distance at a speed that does justice to its name. "That imec supports us at every stage, is unique in Europe and even the world."
Keep me informed about imec's deep-tech venturing activities
There are plenty of start-ups active in AI. But there are few – especially in Europe – who dare to tackle software and hardware. And almost none who can boast the steep growth of Axelera AI.
Axelera AI aims to democratize AI at the edge by delivering a platform that combines multicore in-memory computing with a custom dataflow architecture. In the words of Fabrizio Del Maffeo, CEO and co-founder of Axelera AI: "We will give a powerful tool to entrepreneurs who want to develop a product that unleashes the power of AI in markets such as retail, smart cities, medicine, and Industry 4.0."
Grabbing the momentum
The company was founded in July 2021 with a 12 million euro seed round. In December of the same year, it taped out Thetis Core – tested and validated in April 2022. This 9mm² test vehicle delivers 40 TOPS with an efficiency up to 14 TOPS/W.
And already in October 2022, Axelera AI plans to tape out and to announce its first commercial product. Meanwhile, its workforce expanded to more than 70 employees, with more people joining almost every week.
An impressive scaling rate. But for Fabrizio, it's merely a question of grabbing the momentum. "As a deep-tech start-up wanting to convince investors, you have to bring more to the table than a good idea or even a small test chip. Presenting a device such as the Thetis Core after only five months is a way to prove how strong we are, not only at conception but also at execution."
Internal and external talent
For Fabrizio, this is the main reason why some start-ups fail: "Either they run out of time, or they run out of money. In my experience, it's more often the former than the latter."
Which begs the question: how can start-ups attain that crucial speed of execution?
"Talent is essential," says Fabrizio. "You simply need the best people out there. To attract them, competitive salaries are important – but not sufficient. Brilliant people also want autonomy, flexibility, and a sense of purpose. So that's what we offer them. And it works: I've never before been surrounded by such great minds. I often joke that I'm lucky I started this company, or I would never survive the hiring process!"
But no matter the amount of in-house talent, a hardware start-up faces too many challenges to tackle alone. And that's where imec comes in.
"To us, imec acts a shareholder, technology partner and service provider," says Fabrizio. "They've been beside us from the beginning. The support of the imec venturing team was vital for our access to funding. Apart from the direct financial contribution of imec.xpand, imec was able to validate our technology, and immediately recognized how it permits a platform approach – where our solution can be integrated into many products. The fact that a company like imec gets behind your vision, your technology and your business model means a lot when you have to approach potential investors."
One stop shop
Now that Axelera AI is off the starting blocks, imec.IC-link – imec's ASIC development division –– fulfills its role as a supplier for design, processing, packaging, testing, and, in the future, manufacturing services. A role that's key to the start-up's speed of execution. Fabrizio: "The best way to maintain your momentum as a start-up is to parallelize: synchronizing several steps as much as possible. But that requires a lot of coordination and a partner who can deliver on his promises. That's exactly what we found in imec.IC-link."
Fabrizio predicts that the collaboration between Axelera AI and imec will continue and even intensify in the future. "We see imec as a long-term partner who can support us from selecting the right technologies all the way to volume production. Such a partner – a one stop shop for deep-tech hardware development – is nothing less than unique."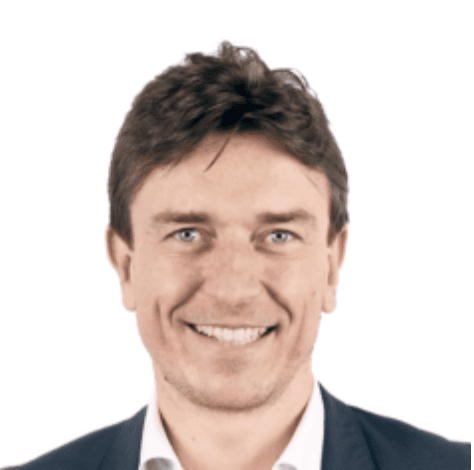 Fabrizio Del Maffeo is the CEO and co-founder of Axelera AI, a Netherlands-based startup building game-changing, scalable hardware for AI at the edge. Axelera AI was incubated by the Bitfury Group, a globally recognized emerging technologies company. There, Fabrizio previously served as Head of AI. In his role at Axelera AI, Fabrizio leads a world-class executive team, board of directors and advisors from top AI Fortune 500 companies.
Prior to joining Bitfury, Fabrizio was Vice President and Managing Director of AAEON Technology Europe, the AI and internet of things (IoT) computing company within the ASUS Group. During his time at AAEON, Fabrizio founded UP Bridge the Gap, a product line for professionals and innovators. It's now regarded as a leading reference solution in AI and IoT for Intel. In 2018, Fabrizio, alongside Intel, launched AAEON's AI in Production program. He also previously served as the Country Manager for France and Sales Director for Northern, Southern and Eastern Europe at Advantech, the largest industrial IoT computing company. In this role, he also led the intelligent retail division. Fabrizio graduated with a master's degree in telecommunication engineering from Milan Politecnico University.
Published on:
7 September 2022