The seven partners in the imec.icon GAP project revealed their unique genome analytics platform that can perform a full genome analysis of 48 samples in only 48 hours and at an acceptable cost. The platform paves the way to genome sequencing as a daily practice in hospitals, for diagnosing and treating genetic diseases, including cancer and rare diseases, and for better treating newborns with complex disorders.
Today, the 1,000-dollar genome is almost a reality. However, it is clear that just cost-efficient sequencing is not the whole answer to realizing personalized medicine. Turning the raw sequencing data into 'knowledge' and useful information for doctors, requires a lot of computing and storage power. Previously, the analysis and storage of the genome data had been too expensive and could take up to several weeks. Also, up until now, there was no real ecosystem or workflow available for clinical genomics, and discussions were ongoing on whether local or cloud computing were the best answer.
This new hybrid platform, combines the best of both worlds: cost-effective analysis at a local site, and faster analysis involving cloud computing.
The work is therefore distributed in a flexible and transparent manner between the local rack (present in the hospital) and the cloud. This allows the entire output of a sequencing machine (48 genomes) to be processed in 48 hours. This makes sequencing and analysis of the entire genome now also feasible in daily hospital practice.
One of the project partners, Agilent, has already integrated the hybrid platform solution in a first product - Agilent one PGT solution - that is used by the University Hospital Leuven and the KU Leuven - Human Genetics Group to treat patients better.
Roel Wuyts of imec's ExaScience Life Lab explains: "For the time being, the interface developed by Agilent, based on data from the cloud and local computing, must be analyzed by specialists. In the future, however, it is conceivable that artificial intelligence can help with the interpretation of the dataset and that the 'lessons' from the sequencing and analysis of your entire genome can be shown directly to the doctor, who can then discuss the most important messages and possible treatments with the patient. Perhaps even an hour after you have donated a sample for sequencing your entire genome."
Want to know more?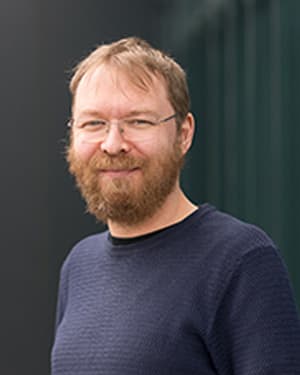 About Roel Wuyts
At imec Roel Wuyts leads the ExaScience Life Lab, a lab focused on providing software solutions for data-intensive high-performance computing problems, primarily in (but not limited to) the life sciences domain. He is also part-time professor in the Distrinet group at the KULeuven. His academic achievements include published papers in IEEE Software or the Journal of Systems and Software, TOPLAS, ECOOP, OOPSLA or AOSD. He still has a special place in his heart for dynamic programming languages and was the organizer of the first Dynamic Language Symposium (DLS), co-located with OOPSLA'05.