The Rolling Solar partners think we can! In this Interreg project, 19 Belgian, Dutch and German partners are joining forces to develop the technology and business models to bring infrastructure-integrated PV (IIPV) to the market, with solar cells along motorways and railways, in cycle paths, etc. to provide local energy for e.g. street lighting or charging stations. Thanks to the unique cooperation between the construction and PV sectors and the attention paid to the entire system (including connection to the electricity grid), the project will not be a one-off prestige project - like many others in this field - but should deliver affordable and user-friendly solutions. Cities, municipalities and project developers are more than welcome to come and discuss their future construction projects as an early adopter and turn them into a future-proof energy-neutral project.
We give both parties the floor to talk about the plans and some project results after 1 year (- the project takes 3 years): Michaël Daenen, professor at EnergyVille/UHasselt and associated with IMO-IMOMEC, an imec research group on materials research at UHasselt; and Bas van de Kreeke, director of Road Construction at the Kreeke.
Is infrastructure-integrated PV a good plan?
It seems like a brilliant plan in itself: not only buildings covered with solar panels, but also infrastructure. After all, it is important to treasure the little undeveloped space that remains in many European countries and not to fill it with solar cell parks, for example. But hasn't the past shown that solar cell-integrated roads are practically not feasible and also incredibly expensive?
Look, for example, at the recent criticism on the prestigious French Wattway project. The damage to this solar cell road is much greater than predicted and the amount of electricity generated is decreasing every year (due to damage and pollution): the target was 790kWh per day, but even in the first year the road produced only 409kWh/day and this quickly dropped to 215kWh/day in 2018 and about 200kWh/day in 2019. However, there are various initiatives worldwide (including the Netherlands, the US, South Korea, China, etc.) to investigate this type of application. Sceptics wonder whether it would not be better to use the large investments for solar cell road projects for the installation of traditional solar cell parks.
Michaël Daenen: "Sure, there are supporters and opponents of solar road projects. And the biggest challenge is indeed the stress that solar cells have to deal with in these kinds of applications. An important merit of the earlier solar cell road projects is that they made us look at solar energy in a completely different way. It made us realize that it is important to integrate solar cells in as many things as possible in order to reach a sufficient surface area and thus sufficient energy production. The Netherlands is certainly a leader in infrastructure-integrated PV with the world's first solar cell cycle path (2014)."
"Indeed, for the time being it seems more feasible to integrate solar cells in applications where there is less or lighter traffic over the solar cells, such as benches, bicycle paths, squares, parking lots, hard shoulders, etc., or to use other elements, such as sound barriers or crash barriers."
Bringing together energy production and consumption
The interesting thing about infrastructure-integrated PV is that the electricity generated can be used locally for street lighting, charging stations, signage, ... Think, for example, of a bicycle path in a rural area where lighting switches on as soon as a cyclist passes, based on electricity generated during the day and stored, by solar panels in the road surface and integrated batteries.
Michaël Daenen: "It is indeed a complete system. It is not only about a well thought-out integration of solar cells in a road surface, but also about an efficient connection to a local network or to the general electricity network, the use of batteries, power electronics, the circuitry of the cells in the panel, etc. In the Rolling Solar project, we pay attention to this complete picture."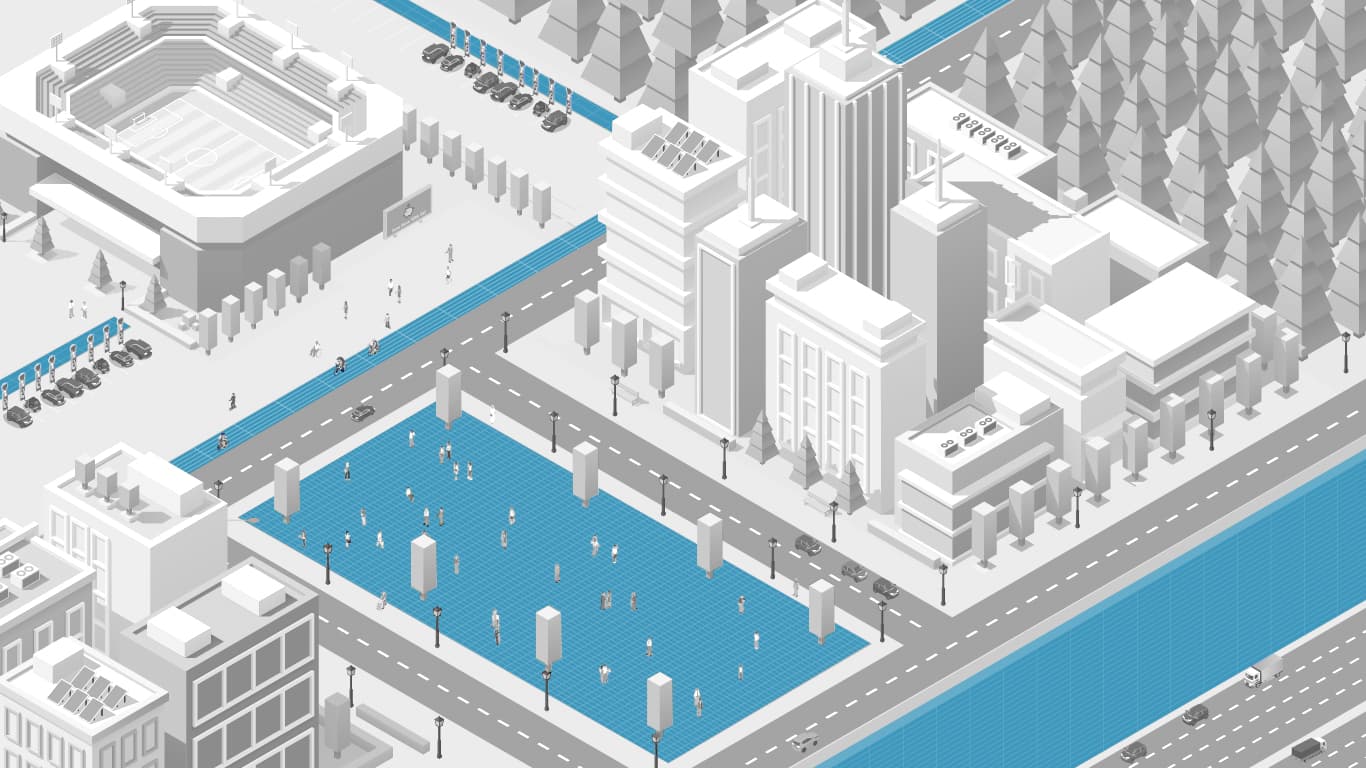 The Rolling Solar project
At the beginning of this year, the 3-year Rolling Solar project started under the leadership of the Dutch Solliance and with the support of Interreg and local provincial financiers. For example, the province of Limburg has given the Limburg partners extra financial support. Interreg is a European programme that aims to promote cooperation between regional areas in different countries. Michaël Daenen: "In this specific project, 19 partners (companies and research groups) from Germany, the Netherlands and Belgium work together, each with a specific focus. Germany focuses on PV motorways and will test different top layers to ensure robustness. The power electronics that are important for connecting to an electricity network will also be examined here. In the Netherlands, the application in bicycle paths will be further optimized. Here, too, the design of power electronics will play an important role, e.g. to ensure that the panel still performs well in shading conditions. And in Belgium we are going to work with sound barriers. These walls are typically found along motorways and railways."
A sound barrier with a layer of PV
A vertical sound wall, is it - literally - well positioned to produce energy? Michaël Daenen: "The ideal orientation for a solar panel, in our region, is 35° and south-facing, but even with a vertical wall you can still achieve 80% of that optimal energy production (if south-facing). An east-west position of a vertical wall provides about 50% of the optimal energy production, and is also very suitable if you want a uniform production over the whole day. If you work with bifacial solar cells in a vertical E-W wall, you even come close to optimal energy production."
"In concrete terms, we are going to test large sound barriers (8 by 5 metres) with various solar cell technologies (crystalline silicon (standard and bifacial), thin film CdTe, perovskite and CIGS), on both a steel and a concrete construction."
"We will also integrate sensors - we developed a nice solution with glass fibre sensors - that allow us to measure stress, temperature, heat flow, etc. in the wall. Based on these measurements, we can test and tune the imec/EnergyVille Energy Yield Predicition model for this type of application. The glass fibre sensors can also be of interest in an eventual commercial PV sound wall. They could even - one day - serve as a speed or traffic jam sensor for passing cars."
For the steel construction, the company Van Eycken was included in the project. This month they had a first with a translucent sound wall, ideal for the integration of solar cells. For the concrete construction, the Belgian project partners are working together with 'Wegenbouw van de Kreeke' from Beringen.
The right partner for a real breakthrough
Bas van de Kreeke: "We focus on new construction and renovation of homes, parking lots, squares, sewers, etc. Two projects that are well known here in Belgium are 'cycling through the water' in Bokrijk and the fish ladder in Leuven. Our mission is to make the built environment more sustainable, with a focus on water and energy. As far as the first is concerned, we developed V-flow, an infiltration chamber that can be integrated into existing or new sewers and that ensures that rainwater is injected 6 to 8 metres deep instead of being drained away by a sewer system. It is intended to combat the problem of dehydration (and flooding). We are also working on new projects in the field of energy, such as the harvesting of heat energy from sewers. Riothermia has existed for some time, but we are developing a solution for existing sewers."
Bas van de Kreeke: "With our V-flow product, among others, we noticed that it's not easy to let a new development break through."
"No matter how good your new application is, if you don't have the right partners or big names (with their network) with you, it won't have a market breakthrough. This is also one of the reasons why it is so interesting for us to cooperate in (European) projects."
"If you can say that you have developed a PV noise wall, together with e.g. imec, then you are already one step ahead. You can also be sure that your product is really well thought out. In this project, for example, an algorithm is also being developed that ensures that electricity generation is also optimal if shadows fall over the panel. And a solution is being sought to be able to couple solar cells over such a long distance so that your noise barrier is not tied to the fixed dimensions of standard solar panels. You can only do such things if fundamental research is also involved. With research groups on board, the product becomes much stronger."
Using energy smartly: data and artificial intelligence are key!
Infrastructure-integrated PV is about keeping energy generation and consumption close together, and using as much area as possible to harvest energy. Bas van de Kreeke: "When it comes to renewable energy, you also have to watch out for the rebound effect. In projects with UHasselt and EnergyVille in which we worked together on energy-neutral homes, we noticed that people are going to consume more energy (e.g. by keeping on lights) if they know that the energy is present in abundance. In this context, data and artificial intelligence (AI) will really play a key role in making the best possible use of the energy generated. Also, using the energy at the right moment (when there is a peak in energy availability) is in my opinion extremely important. Even more important than insulating a house properly."
"We are very much focused on data and currently have a number of homes that we monitor continuously. This data is used in research projects. In terms of maintenance - predictive maintenance - we also put a lot of effort into collecting data. And this not only involves the integration of sensors in the home, but also having a good platform on which technicians can enter their data. For example, we take care of the maintenance of some 14,000 homes and when a technician goes to the site for a specific problem, he or she also checks the rest of the home and this data is recorded on a specialized platform in order to make predictions for future repairs."
Will construction companies soon produce PV elements in their workshops?
The Rolling Solar project ends in 2022. How realistic is it that by then construction companies such as Van de Kreeke will be making building elements with integrated solar cells? Bas van de Kreeke: "That's very realistic. We have the right partners on board - the PV and construction experts - who will learn to speak each other's languages and can pass on specifications that are important in their fields. In this way, everything can be perfectly attuned to each other. For example, do certain recesses need to be made in the concrete so that a solar panel can be easily connected to it? Or are we going to print solar cells? Or gluing? Once we have a feasible and robust product, it is of course still important to get architects and project developers on board."
Michaël Daenen: "We are going to make several demonstrators in this project, just to convince project developers, architects and cities and municipalities of these innovations. We are also in talks with a city council to discuss a new construction project and the possibility of using PV noise barriers. In order to achieve a real breakthrough for IIPV, we need to have all parties involved. Hopefully that will be possible with this project and with some successful demonstrators."
Supported by the Interreg V-A Euregio Meuse-Rhine programme and with extra financial support from the Province of Limburg for the Limburg partners.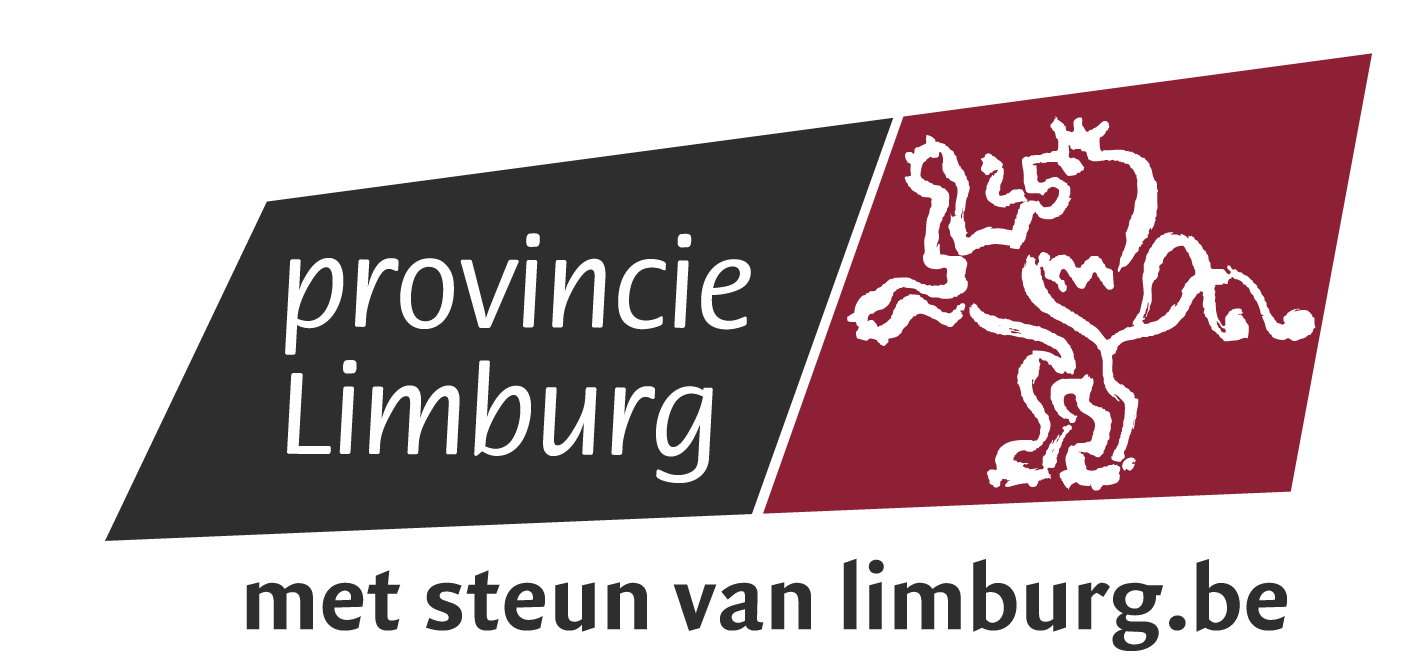 Want to know more?
Follow imec's press page or subscribe to imec's newsletter to stay informed about the demonstrators of the Rolling Solar project.
More information about Rolling Solar can be found here. In case you are interested in using infrastructure-integrated PV in your building project, you can contact Lieve De Doncker, business developer at imo-imomec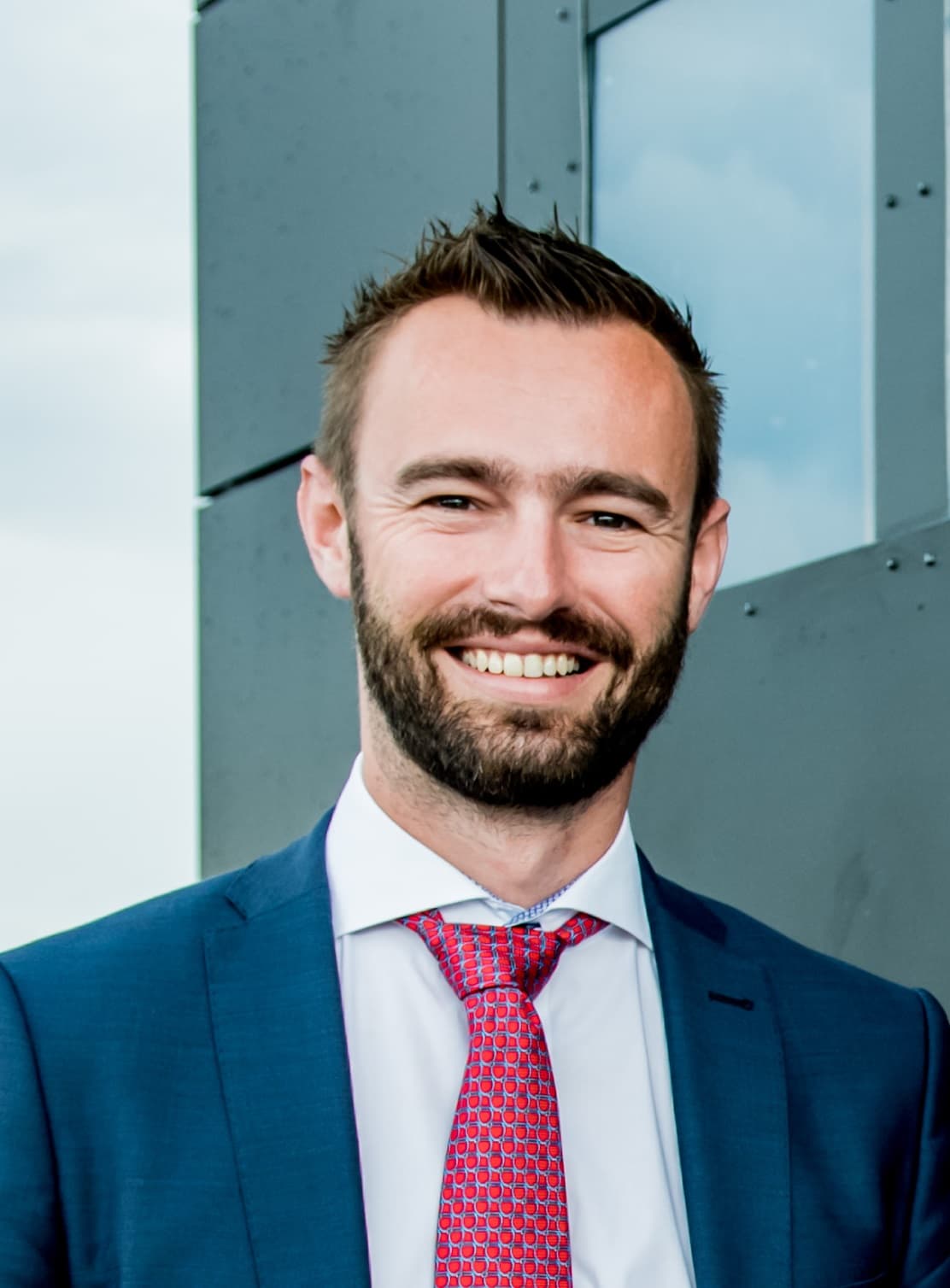 Michaël Daenen received his master degree in Applied Physics at the Technical University Eindhoven (TU/e, Eindhoven, the Netherlands) in 2004. In 2008 he obtained his Ph.D. degree in Material Physics at Hasselt University (Hasselt, Belgium) on the topic of nano crystalline diamond synthesis and characterisation. He is working as a professor since 2014 and currently he is Associate Professor of Engineering Technology at Hasselt University. Michaël's research group, Energy Systems Engineering (ESE) at imo-imomec, focusses on the reliability of PV modules and PV systems. He was involved in two European projects, PV Op Maat (Interreg) and SolSthore (EFRO–SALK) and is currently working on the project Rolling Solar (Interreg) and Belgian federal project BREGILAB (Transitiefonds). The imo-imomec ESE group is affiliated to imec (Leuven, Belgium) and EnergyVille (Genk, Belgium).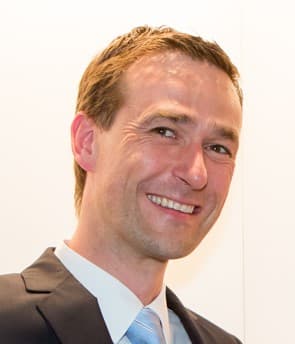 Bas van de Kreeke is director of 'Wegenbouw van de Kreeke', as well as co-founder of TIORC (Totaal Integraal Optimaal Renovatie Concept), co-founder and manager of Toletto BVBA and co-founder and manager of Belcare BVBA. In 1996 he graduated as a civil engineer (KU Leuven/ TU Delft), after which he studied postgraduate business administration (UFSIA Antwerp, 1997) and Master of Business Administration (Pepperdine University Malibu/UFSIA Antwerp, 1998).
Published on:
6 December 2019