In many IoT applications, it's crucial that devices are spatially aware: we need to know their position and movement – in a two- or three-dimensional space.
Although several technologies are available for this, none beats ultra-wide band (UWB) when it comes to:
speed and update rates
accuracy and precision
security against relay attacks
Ultra-wide band technology has been around for a long time. However, there is now a surge of interest in UWB because of its ideal match with advanced applications such as:
secure access and secure keyless entry
high-precision distance measurement
indoor positioning and tracking
VR/AR
secure mobile payments
If you want to develop a product or service that relies on compact and ultra-low power UWB positioning and tracking, you're welcome to build on imec's ultra-wide band technology IP and support.
Next-generation ultra-wide band technology
As a leading R&D hub in nano- and digital technology, imec has a track record of more than fifteen years in UWB technology. We participate in various UWB standardization bodies and industry consortia, such as the, IEEE, CCC, ETSI and FCC.
Imec builds its ultra-wide band technology on a standard CMOS platform. This results in UWB chips that can be cost-effectively mass-produced and which you can easily integrate with other chip components.
Additionally, our UWB impulse radio (IR) technology excels because of a power consumption that is ten times lower than the state of the art. Our UWB positioning and tracking algorithms achieve cm-accuracy in challenging environments.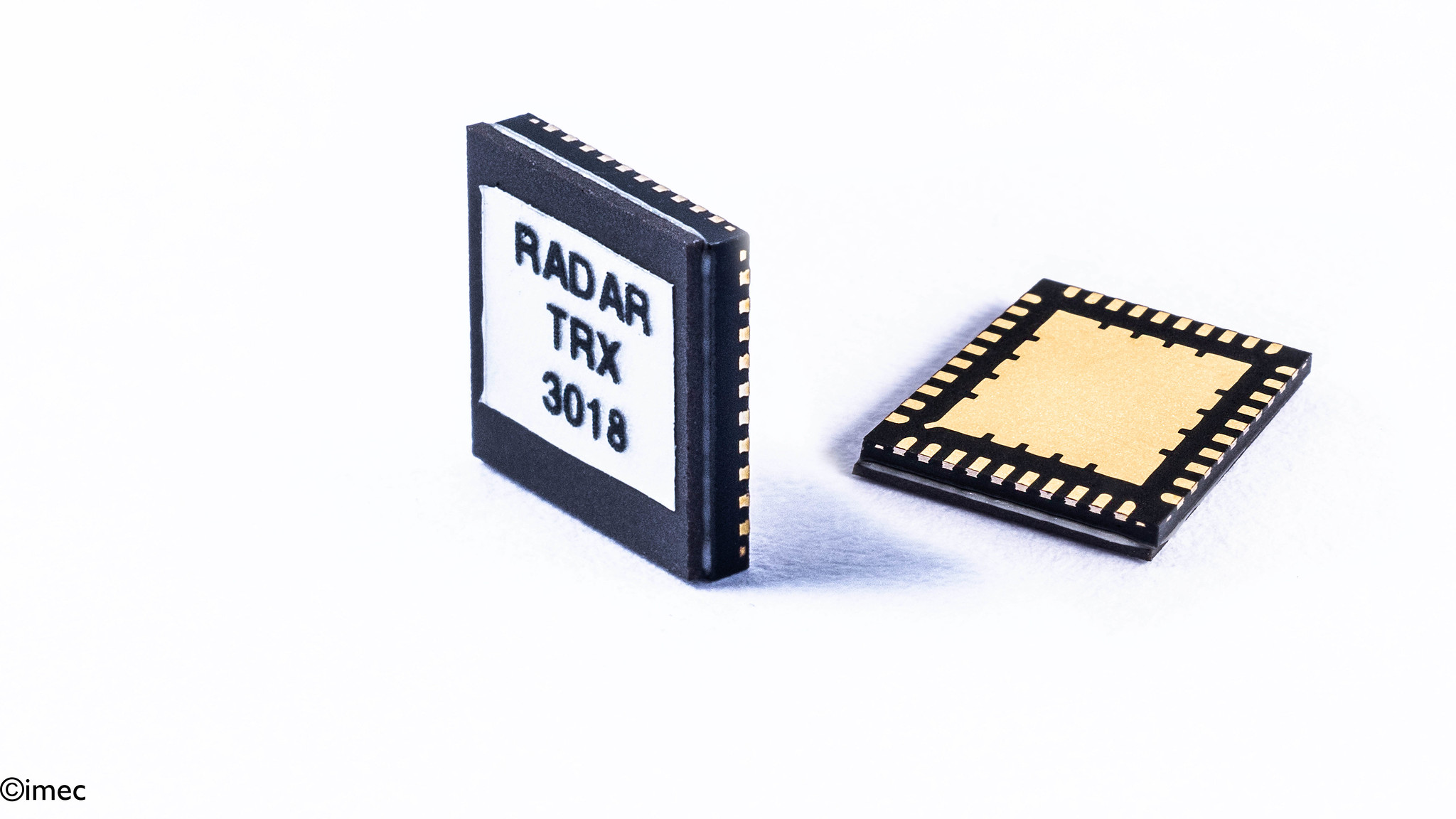 Use our UWB IP in wireless positioning and tracking technology
Do you want to speed up the integration of advanced ultra-wide band technology in your product or service? Then imec is happy to support you in three ways:
design on demand – Rely on our top researchers and advanced infrastructure for your custom R&D into ultra-wide band technology.
insight partnership – Get previews of our latest developments via regular concept and prototype demonstrations.
whitebox silicon IP licensing and technology transfer – Tune our hardware and software IP to your needs, with support from our experts.
Our ultra-wide band technology portfolio contains a wide range of hardware and software IP, such as:
UWB positioning and tracking algorithms that achieve cm-accuracy in challenging environments
secure distance bounding protocols for the prevention of relay attacks
analog and digital IC designs, layout databases and test benches of wireless transceivers and building blocks
proof-of-concept integrated circuit implementations and demonstrators
antenna designs
Read this flyer for an in-depth overview of our ultra-wide band technology offering.
Are you interested in working with us? Or do you have any questions?