Amongst a growing number of wireless communications options – such as Wi-Fi, Bluetooth, and NFC – more and more applications build on ultra-wideband (UWB) technology's secure and fine-ranging capabilities to do their magic. Hands-free entry solutions, for instance, leverage UWB's ability to meticulously track one's approach and to automatically unlock (a car's or a building's) doors.
Asset tracking and location-based services harness the power of UWB as well, especially at indoor locations where it is hard to acquire or maintain a stable GPS signal. Use-cases include locating assets in warehouses, hospitals, or factories with centimeter accuracy or helping people navigate large spaces such as airports and shopping malls.
Acknowledging the technology's growth potential, market research firm Data Bridge expects UWB's global market value to increase to USD 1.84 billion by 2029 (up from USD 1.16 billion in 2021) – a trend confirmed by ABI Research, which sees annual device shipments of UWB technology (in smartphones, vehicles, IoT devices, etc.) reaching 1.5 billion by 2026, up from 500 million in 2022. It is an evolution that goes hand in hand with the proliferation of new UWB applications that combine the need for sensing with low energy consumption, a high interference resilience, and high bitrates.
In this article, originally published at Microwave Journal, imec's Christian Bachmann, and Minyoung Song discuss the hardware and software innovations that will help UWB realize its full potential.
Christian is program director of wireless sensing at imec, overseeing the research center's ultra-wideband and Bluetooth Secure Proximity micro-location programs that enable next-gen automotive, medical, and IoT applications.
Christian joined imec in 2011 after working with Infineon Technologies and the Graz University of Technology. During his career, he has covered a broad spectrum of wireless communication solutions for 802.11ah Wi-Fi, Bluetooth LE, 802.15.4 (Zigbee), and ultra-wideband impulse radio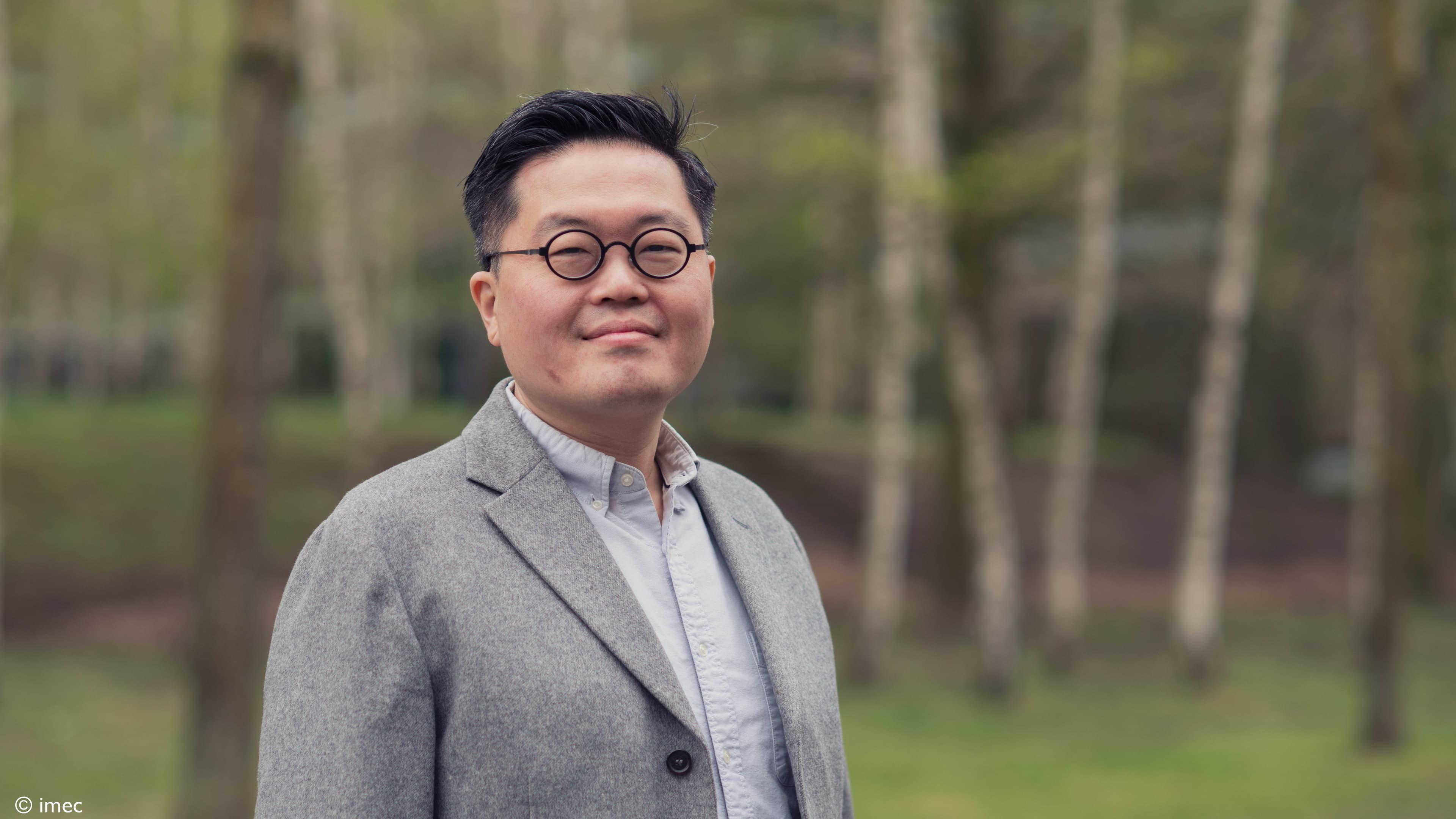 Minyoung Song is a senior researcher at imec and has led analog frontend designs for ultra-wideband (UWB) systems for automotive, IoT and biomedical applications. He has been with imec since 2016, after working with Samsung Electronics. He has developed ultra-low-power wireless solutions for BLE, Wi-Fi, MedRadio, and UWB.
Published on:
15 February 2023