It's a turbulent journey from an innovative idea to a real-world device that's ready to conquer the world. Romware decided to increase its chances by engaging the support of imec's innovation services and solutions.
Cranes unloading containers, trucks driving on and off, ... In a harbor, there's a dangerous situation around every corner. To avoid accidents, workers have to be constantly vigilant. Or, they need a never-failing guardian angel by their side. Romware came up with the plan to develop such an angel, albeit one that doesn't sit on your shoulder but fits snugly around your wrist.
Exploring uncharted waters
The idea behind Romware ONE™ came from Jorik Rombouts, founder of Rombit, Romware's parent company that develops digital solutions to enhance productivity, safety and security in the port industry. "He felt there was a need for a comprehensive solution to ensure worker safety", explains Evert Bulcke, managing director at Romware, "One that would bundle functions from access control to personal safety warnings."
A task force listed all the features that would have to be included. And the technologies that could bring them about. Soon, the contours of the envisioned product emerged: "We decided that a wearable device, similar to a smartwatch, was the best option", says Evert.
The Romware ONE™ was to be a unique worker safety device that protects the person wearing it and the port organization against a range of calamities. With features such as precise localization, approaching vehicle warning, man down alert, active wear detection and credential-based access.
Watch this movie to see the device in action:
Partner into view
Once Romware had a clear vision of its desired product, the main challenge came into focus: how do you pack all those features into such a small form factor? At that moment, imec logically came into their scope. "Even though we didn't have the budget for a custom-designed system-on-chip, we could certainly benefit from imec's experience in miniaturizing and integrating electronics," says Evert. "We knew, for example, that imec has worked on a number of groundbreaking medical wearables."
Nico Janssens, CTO at Romware adds: "We had already decided that ultra-wide band would be a key ingredient to our solution. As that technology has been rarely used in b2b devices, that was a bold – but, in hindsight, correct – choice. And imec's long experience with ultra-wide band has certainly helped with putting this technology to innovative use."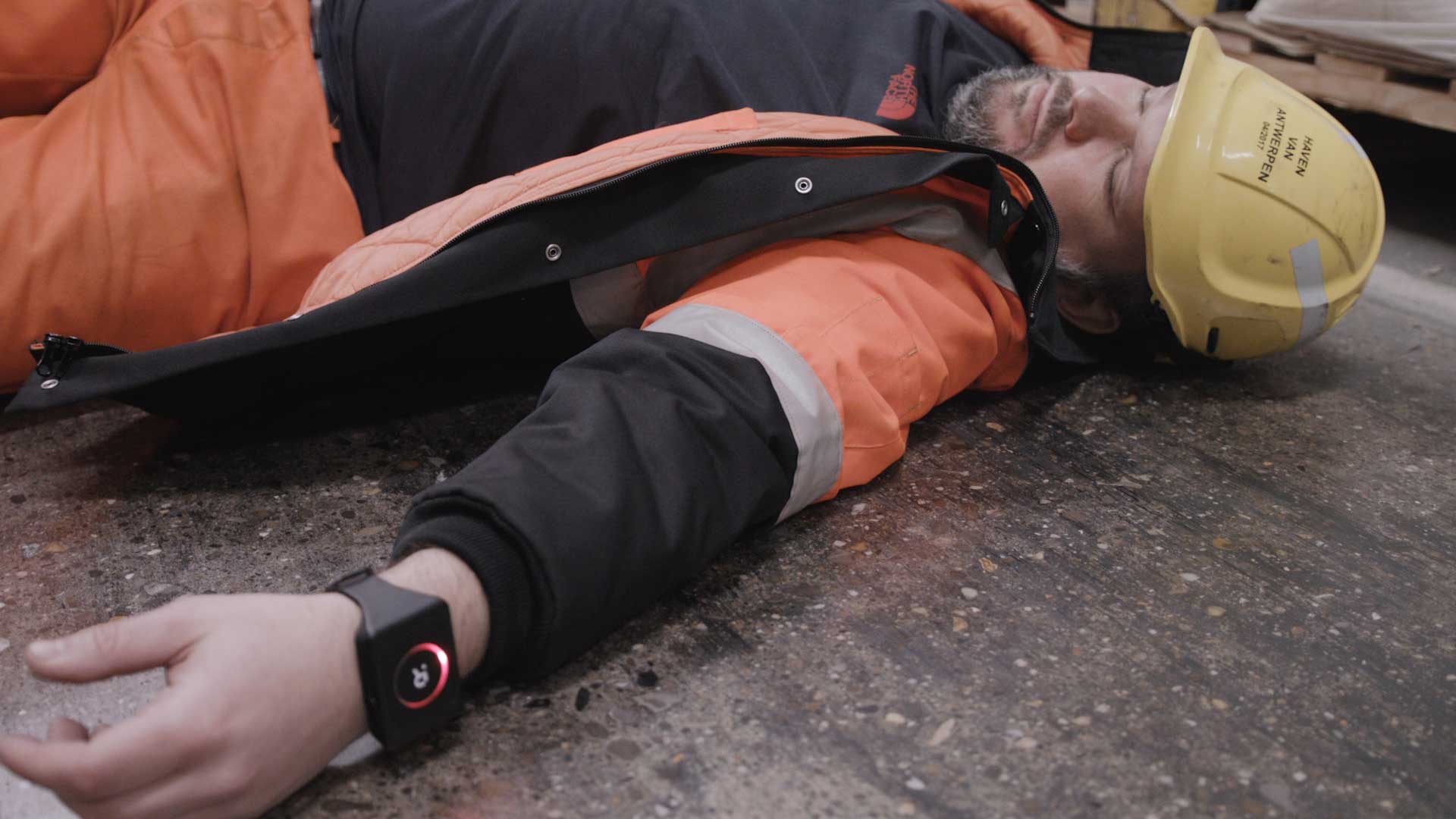 The Romware ONE™ raises the alarm when it no longer detects any motion.
All in the same boat
Edward Liang, R&D director at imec, coordinated the engineering process: "As there was no reference design for this sort of product, we had to start from scratch. And although Romware made some very high demands, we didn't ask them to limit their scope. Rather, we worked with them towards a product that struck the balance between form factor, energy use, features and cost."
Nico describes this as "an evolution from demand-driven cooperation to cocreation. By constantly challenging each other, you end up with better solutions. For instance, we had the idea of incorporating wear detection through a capacitive sensor. Imec suggested to use a light sensor, which proved indeed more cost-effective."
Such a close collaboration demands efforts from both sides. Evert: "As a start-up with a software background, we're used to ultra-short development cycles. So we had to get used to the more gradual approach of hardware engineering. Luckily, imec was prepared to meet us half-way and increased the number of prototypes and testing rounds."
In Edward's opinion, the key to all this is trust: "Romware very transparently shared information such as business cases, use cases and potential customers with us, which helped to optimize the design. Conversely, they trusted our advice. It really felt like we were one team, even if we were from different companies."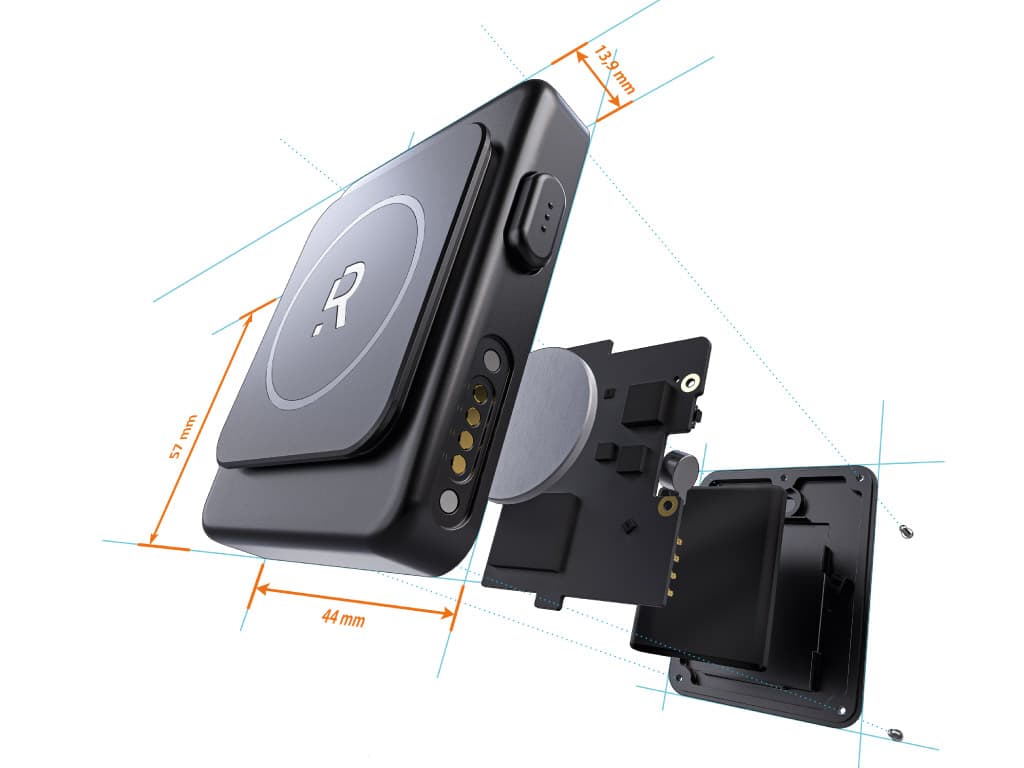 Full steam ahead
From early on, the launch of Romware ONE™ was foreseen for March 2020. That deadline has been met. The production of the first 2000 devices was also coordinated by imec. But that certainly doesn't mean the journey is at an end. "We already have ideas for the second, third and fourth release," concludes Evert. "We also notice that the market for this product far exceeds the port industry. We're seeing interest from all kinds of international companies. For them, the involvement of an electronics powerhouse like imec in the design of our product is an extra indicator of its reliability."
Since the corona crisis outbreak, Romware has released the Romware Covid Radius – a modified version of the wearable that prevents infection through extra functionalities such as social distancing and contact tracing.
Want to engage imec's innovation services for your product design? Feel free to contact business development manager Sebastian De Boer.
Published on:
1 April 2020