A year flies by (when you're having fun). But what did imec realize in 2019? We highlight 10 things. Can you guess which ones?
1. Imec celebrates a double birthday: 35 years of imec and 10 year CEO
In 2019, imec celebrated a double birthday. 35 years ago, in 1984, imec was founded as a non-profit organization led by Prof. Roger Baron Van Overstraeten. It resulted from a program that was set up by the Flemish Government to strengthen the microelectronics industry in Flanders. Guided by Roger Baron Van Overstraeten (1984-1999), Gilbert Declerck (1999-2009) and Luc Van den hove (2009- ) imec grew tremendously. Also in 2019, CEO Luc Van den hove celebrated his 10 year as CEO. For the occasion of imec's 35 birthday, a book with visions for 2035 was published.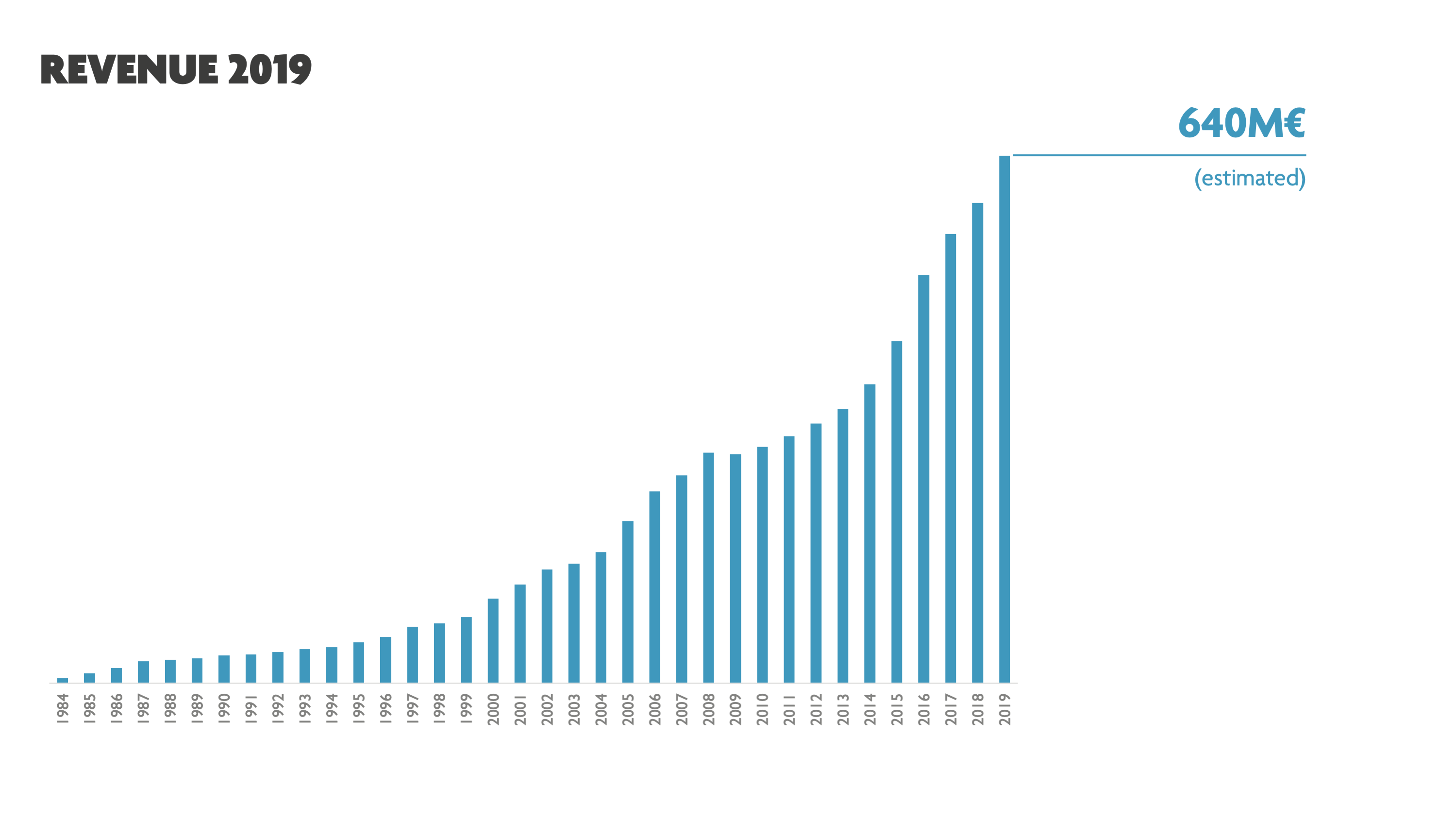 Evolution of imec's personnel and revenue from its foundation in 1984 until 2019 (estimated value).
2. Electronics for good and sufficient food? Yes, we can, in OnePlanet Research Center!
Can electronics and digital technology change the way we think about food and health? And can it help in creating a society in which everyone can live a healthy life and has access to good and sufficient food? Can it help researchers to gain new insights about the relationship between food and health? That is something that imec will be investigating in the new 'OnePlanet Research Center' together with Radboud University, the Radboud University Medical Center, Wageningen University & Research and partners from industry and with the support of Gelderland province (Netherlands).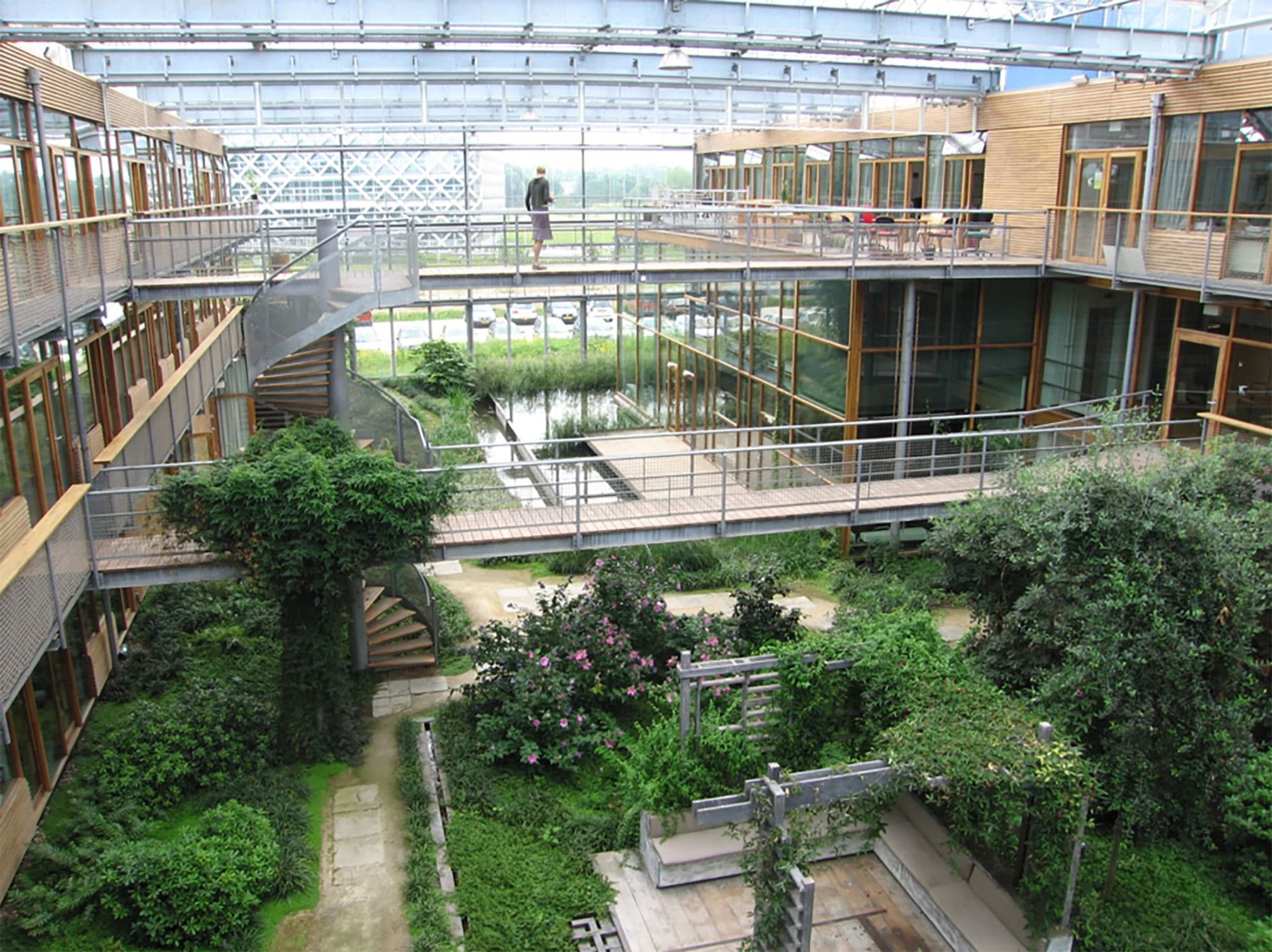 In this new innovation center for health, diet and agricultural technology, chip technology will play a vital role. The areas of research that will be examined include prevention through personalized nutrition, early diagnosis, the efficient treatment of and support for chronic diseases, new sensors, robots, artificial intelligence, (big) data analysis and digital connectivity for innovative farming technology. The aim is to develop a sustainable, affordable, healthy and safe food system in an ideal living environment. More info: https://oneplanetresearch.nl/en/homepage/.
3. Imec and KMLabs set up real-time functional imaging and interference lithography laboratory
Imec and KMLabs are setting up a high-NA (numerical aperture) EUV imaging and attosecond analytical lab. This lab will enable imaging lithographic feature sizes that far exceed the technology roadmap, as such advancing semiconductor scaling towards the post-3nm logic node. Additionally, it will enable time-resolved nanoscale characterization of complex materials and processes, such as photoresist radiation chemistry, two-dimensional materials, nanostructured systems and devices, emergent quantum materials.
The joint attolab will advance the development of high-NA EUV lithography which is expected to enable printing of very small nanoscale devices. Because of the coherence of KMLabs' high-flux source, the attolab will enable interference imaging to emulate high-NA imaging at 13.5nm. This capability is planned to jump start development of the high-NA patterning ecosystem at imec in preparation for the planned ASML-imec high-NA lab that was announced in October 2018. The high-NA lab will be centered around one of the first ASML EXE5500 High-NA (0.55NA) proto-tools. More info in this press release.
4. With 6 new spinoffs, imec turns 2019 into an 'entrepreneurial' year
No less than four new spinoffs were launched in 2019: DigiTrans is a joint spinoff of imec and the University of Antwerp that provides a data-driven logistics solution for the transport sector; Pharrowtech designs next-generation solutions for fixed-wireless access, wireless VR/AR and ultra-high capacity wireless links; nextAuth, a joint spinoff of imec and KU Leuven, focuses on the next generation in user authentication: highly secure and user-friendly and without the need for usernames and passwords; and Pulsify Medical, also a joint spinoff of imec and KU Leuven, develops wearable ultrasound patches for accurate and non-invasive cardiac monitoring. And finally, at the end of the year the spinoffs Micledi Microdisplays and SAY-IT were launched. Also, imec spin-off EpiGaN was in 2019 acquired by France-based Soitec. EpiGaN is a leading European supplier of gallium-nitride (GaN) epitaxial wafer materials and was founded in 2010. For the full list of imec spinoffs, click here.
Imec strongly believes in turning good technological ideas into innovative products and therefore has built an elaborate supportive ecoystem to offer start-ups and new entrepreneurs the solid ground they need to be off to a flying start. First of all, there is imec.istart, the leading tech accelerator program that aims to boost digital innovation and entrepreneurship in Flanders, with an extensive network of partners and supporting over 150 tech start-ups active in very diverse fields, ranging from multimedia and logistics to the healthcare sector. It is ranked in the top 5 in the 'World Top Business Accelerator - Linked to University' category and No.1 in Europe.
Next to this, imec.xpand is an early stage and growth fund that aims to turn hardware driven nanotechnology innovation into commercial success. Unlike imec.istart, imec.xpand only focuses on ventures in which imec's intellectual property, technology and expertise are determining factors for success. So even if the venture idea was conceived externally, the targets are those benefiting greatly from imec technology.
5. Imec contributes to the Flemish economy
The independent research bureau Idea-consult performed a study on imec's impact in Flanders. Their study shows that, cumulated from 2009 to 2018, for every euro invested by the Flemish government, imec achieves an added value of eight euros in Flanders. In total, imec added value of 4.91 billion euros in Flanders and a fiscal return of 2.59 billion euros to the Flemish and federal authorities. During this period, imec received an endowment of 0.63 billion euro of the Flemish government.
Imec's collaboration with international companies generates an annual influx of fresh foreign capital of more than 350 million euros to Flanders. This means that imec contributes significantly to a macro-economic growth of the Flemish economy.
Next to this, imec collaborates with more than 500 Flemish partners every year. Also, imec supports Flemish companies through the imec.icon program. In 2019, about 70% of the partners were new and between 40% and 60% of its partners were SMEs. Through imec.istart, imec's business accelerator program, imec also supports businesses. The imec.istart portfolio currently consists of just under 200 companies. Together, they have already created more than 1,500 full-time jobs, with a total turnover of more than €120 million. In view of the young profile of these start-ups, these figures are growing very rapidly: in terms of both employment and turnover, these young companies are achieving a growth rate of 30% per year or more for the entire portfolio.
6. Imec Innovation services designed and manufactured chips for MRI and CT scanners
Imec Innovation Services and Solutions helps companies deliver innovative and high quality solutions in markets such as healthcare, automotive, IOT and AI, by supplying advanced and affordable custom chips and solutions. This includes access to unique and differentiating technology and IP (in-house and third party), state-of-the-art ASIC design, manufacturing and supply chain services from early prototype to mass production.
In 2019, the first system in package ASICs was delivered to one of the top healthcare companies in the area of medical imaging and CT equipment. Industrialization will follow shortly. Imec is working with another large healthcare company on selecting the most optimized technology for ASICs applied in image data processing for medical MRI, which will be industrialized. For one of the leading automotive companies in Europe, imec is designing a Full Turn Key ASIC. This collaboration includes design, package development, qualification and industrialization. Imec Innovation Services and Solutions has a track record in delivering ASIC services in advanced node technology for IoT and AI applications.
Imec Innovation Services and Solutions also worked with Rombit on a custom solution, an all-in-one industrial safety and security wearable using GPS, UWB, and LTE. Rombit significantly increases the safety levels of industrial workers with its Romware wearable and safety platform. With the Romware Worker Wearable device, the automated worker whereabouts and evacuation mustering augments the information that can be shared with both internal and external stakeholders in case of a calamity, such as public fire and safety services. Industrial production is planned for 2020.
More info on imec services can be found here.
7. Imec Florida moves to brand-new office in NeoCity and collaborates with NASA
In 2016, imec started research on American soil, a must in order to expand its R&D footprint and be closer to American customers and talent. With the US as one of the major players in the world of chip technology, this was an important step to ensure imec's growth and innovative strength. Imec Florida focuses on solutions for hyperspectral cameras and AI-based image processing, photonic chips for telecommunications, and biosensors for astronauts and future private space travellers (technology that can also be used for 'terrestrial' applications). In 2019, imec Florida reaches another milestone with its move to a brand-new office building in NeoCity, a 500-hectare innovation hub in Osceola County, Florida. Also, it received NASA funding to test a technology for monitoring astronauts' health status under zero gravity conditions using a first-of-its-kind disposable diagnostic device developed by imec's spin-off, miDiagnostics.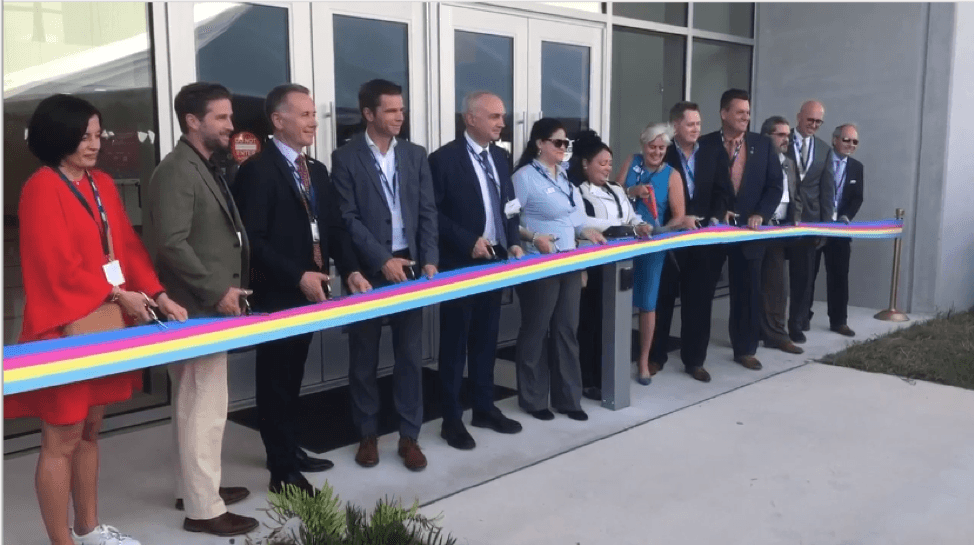 8. Imec measures its carbon footprint and sets up action plan
Aiming to reduce its carbon footprint, imec has set up a dashboard to calculate its footprint and the impact of different actions on reducing it. In 2019, imec defined several objectives within the framework of the VOKA charter. Focus will be on lowering the energy consumption. Also, imec's water consumption must be reduced. Today, imec reuses 18% of its water, and the aim is to reach 30% by 2025. With more charging points for ecars and ebikes, imec wants to promote the use of electric vehicles. And, imec's bike leasing plan that was launched in 2019, aims at convincing more employees to turn to this more healthy and environment-friendly way of commuting.
9. Three new ERC grants get started in 2019
In order to safeguard the future of its knowledge economy, Europe is in need of bold and groundbreaking research. That is why the European Research Council awards grants to renowned researchers with a powerful project.
In 2019, imec was awarded two ERC "Frontier Research" Grants and one ERC "Proof of Concept" Grant. Niels Verellen will use his ERC Grant to develop high-resolution, fast, robust, zero-maintenance, inexpensive and ultra-compact microscopy technology based on on-chip photonics and CMOS image sensors. Paul Heremans will focus on ultra-bright thin-film light sources and lasers – a technology with a wide variety of applications, such as optical interconnects, augmented reality displays and lidar sensors. In the ERC Proof of Concept project, imec partners with KU Leuven to develop a new technique to insulate microchips. More info in this press release. Also, at the end of 2019, another ERC grant was announced: Clement Merckling was awarded an ERC Consolidator Grant for developing fault-tolerant Qubits.
10. Strengthening the leadership team with 5 new experts
In 2019, imec worked hard to attract top talent and to establish a strong management team in order to consolidate and strengthen its leading position in the research world. Five new names enter the scene: Sri Samavedam is the new Senior Vice President CMOS Technologies and will head the CMOS design and integration departments and will also be an important point of contact for the industrial partners in the CORE CMOS programme; Steven Scheer is Vice President Advanced Patterning, Process and Materials; Myung-Hee Na is Vice President Technology Solutions and Enablement; Mieke De Ketelaere is Program Director Artificial Intelligence; and finally: lan Spillinger is Executive Vice President and Corporate CTO and will be a very strong driver for the future R&D strategy of imec.
Want to know more?
Published on:
15 January 2020