Hospitals these days tend to be large campuses, like a city in miniature. Behind the scenes, hundreds of hospital staff move patients and goods from one location to another. Working with a number of companies and hospitals, imec researchers have developed self-learning planning algorithms and a smartwatch interface to make everything run more efficiently. Greet Vanden Berghe from imec – ITEC – KU Leuven and her colleagues from the imec.icon AORTA project tell us more about it.
Hitching a ride to radiology
During their stay in a hospital, patients have to undergo a whole range of examinations and treatments that take place at various locations. This means that patients are constantly being ferried from one place to another. The same applies to medical equipment. Various devices have to be relocated and stocks replenished. At the moment, the different types of patient and goods transport are carried out separately: nursing staff handle patient transfers, while logistics people take care of transporting medical equipment. And each flow has its own central dispatching system that plans all these movements.
So, can technology make this process more efficient? Greet Vanden Berghe, AORTA research manager: "We began the imec.icon AORTA project two years ago with the aim of optimizing the logistics process in hospitals. Two companies – Xperthis and Televic Healthcare – along with three imec research groups all got to work in conjunction with two large hospitals. The original goal was to combine patient transport with moving medical equipment around the hospital. However, in practical terms, it turns out that this is not possible (yet). That's because current regulations in hospitals do not allow anyone transporting a patient to take medical equipment with them at the same time - and vice versa. But with our technology, it should be perfectly possible to combine the two at a later stage."
Smartwatch gives clear instructions
Nurses coming to collect a patient to take them somewhere always need to consult various devices in relation to that movement: various apps on their smartphone, a PC in the patient's room, etc. But surely it would be easier if all of the basic information could be displayed on one screen that is visible directly (i.e. not on a smartphone that you have to dig out of your pocket). After talking with these hospital workers, the option was taken to go with a smartwatch. However, it's the kind of watch that isn't worn round the wrist (which is not permitted for hospital staff for hygiene reasons). Instead, the little screen on the smartwatch is attached to an elasticated ribbon hanging from the breast pocket.
Wim Dereuddre, software engineer at Televic Healthcare, explains: "We created a user interface that is very easy to use and – given that we only have a small screen – which displays a minimal amount of information each time. A task is sent to the member of staff from a central database; this task is displayed on his or her screen. For example: patient X needs to be taken from room A to radiology. If the employee accepts this task (for example because he or she is free and in the area), the information required appears chronologically on the screen. First and foremost, the patient's hospital wristband needs to be scanned (using the smartwatch) to identify them and ensure they are the right person. The screen then displays details of what equipment/accessories need to be taken with the patient, etc."
At the moment, all hospital staff have to go through dispatching in order to be allocated new jobs. But with this new system, they can accept new jobs as they go. This feature alone saves them time, as well as kilometers of walking. The system also takes account of other important information: if the patient happens to be rather heavy, for example, two members of staff can be requested for the job. The screen can also indicate whether a wheelchair needs to be collected along the way.
Peter Beirlaen, Xperthis: "The most surprising thing that I found about this project was the way the system was easily accepted by staff. If you were that way inclined, you could see it as an additional 'check' (where are members of staff? how many jobs are they taking on? etc.). But instead of that, employees indicated that it made their work much easier. And this added value outweighed any concerns about a possible new way of checking up on them. New members of staff also said that it made their job easier because the module gave them very clear, chronological instructions."
Dynamic planning
To be able to plan these types of situations properly, you need specialist software. Wim Vancroonenburg, imec – ITEC – KU Leuven: "Our research group specializes in algorithms for planning problems. For this particular project, we developed dynamic planning algorithms. These rearrange the planning each time new information comes in. For example: in the afternoon, one of the elevators will be out of action, so the route calculated from A to B disregards that particular elevator and takes you another way. The algorithms developed can be used in hospitals, as well as in other situations where planning and transport are important."
An algorithm that keeps getting smarter
Greet Vanden Berghe: "The algorithms themselves are also self-learning. For example, they are able to 'learn' that there is always a delay if you send staff via a certain elevator. So when the fastest route is being calculated, this point is used as one of the inputs."
The future
On 8 March, the imec.icon AORTA project will be officially concluded with a presentation of the results to the partners and other interested parties. The people involved have already indicated that they will certainly make use of the knowledge gained. For example, the imec – ITEC – KU Leuven research group will focus more on dynamic planning software because there is a clear need for it. Televic will also incorporate the knowledge gained along with new technology in its current range of smart nurse-call systems to boost efficiency. And Xperthis, as an ICT specialist for hospitals, will apply the expertise acquired to improve its service. But, of course, everyone is hoping that in the end, this solution will be hanging from the breast pocket of all nursing staff.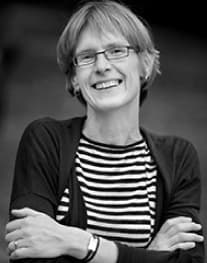 Greet Vanden Berghe is professor in the Computer Sciences Department at KU Leuven. At imec - ITEC - KU Leuven, she leads the CODeS research group at the Technology Campus Ghent, which focuses on developing algorithms for staff planning, ride planning and production planning. The results of the research are implemented in decision-supporting software for healthcare and industry.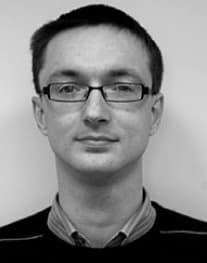 Wim Dereuddre graduated in 2005 as a Civil Engineer Computer Sciences from the University of Ghent. He is currently working at Televic Healthcare in Izegem as Research & Software Engineer. e-mail: w.dereuddre@televic.com.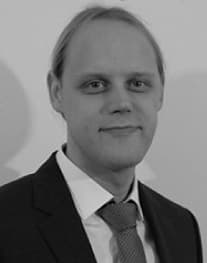 Wim Vancroonenburg is a postdoctoral researcher in the imec - KU Leuven - ITEC research group and CODeS, where he carries out research into dynamic and stochastic optimization problems with applications in healthcare, logistics and production environments. Since 1 October 2016, his research has been further supported by a postdoctoral mandate from the Scientific Research Fund – Flanders (FWO).
Published on:
1 February 2017