Smart cities communicate with their citizens via smart apps: mobile applications that make living and working in cities much more comfortable. The number of apps that citizens can use, has skyrocketed. Some are offered by commercial players, while others are made available free of charge by local authorities. So, what type of apps should smart cities focus on? Nils Walravens (imec - VUB) provides policy makers with strategic advice on this topic. In his PhD thesis, Nils took an in-depth look at the role of cities in offering smart city apps. In this article, he presents a few ground rules.
Smart city apps: what works, and what doesn't?
Every one of us has access to hundreds of smart city apps via our smartphone. For example, there are apps that highlight correlations between time of day, traffic and air pollution – information we can use to decide when to take our daily walk. In New York, there is even a 'Don't Flush Me' app that, at times of heavy rainfall and overburdening of the sewer system, lets residents know when it is best (not) to flush their toilets. At the same time, these apps also generate new data – about mobility patterns or broken street lighting, for example – which allows policy makers to tune the city even better to local needs.
So, this is a clear win-win situation, one would think. However, in practice, many policy makers are still in the dark when it comes to understanding how they can best serve their citizens with smart city apps. For example, they are struggling with the question which applications they must invest in themselves and which can be left to the market to develop.
As part of his PhD thesis, Nils Walravens (imec - VUB) studied what works in the smart city app landscape, and what doesn't – and how a city can ideally position itself in this value chain. He started by doing a broad inventory of European and American smart city apps and investigated how successful they were, based on a number of parameters (larger versus smaller cities, adoption level of the apps, etc.). Then he made a more specific review of three hundred apps related to the Belgian city of Brussels – and also tried to assess their impact (based on their ratings, download statistics, etc.). Transforming these insights into concrete tips, he now lends cities a helping hand in defining their smart city strategy.
The key concept: 'public value'
"Public value is a particularly important barometer for determining where public authorities can really make a difference," states Nils Walravens. "First of all, we have to make a distinction between direct and indirect public value. Smart city apps with a direct public value are especially useful for individual users, and focus on the shorter term. Think of apps that show shops' opening hours or useful places in your neighbourhood. I found countless examples of such applications, so it is really a market that is spontaneously – and largely – covered by commercial partners."
"On the other hand, local authorities should focus on offering smart city apps with an indirect public value, which serve collective and longer-term interests – such as apps that allow citizens to report fly tipping, or damage to bike paths. I encountered these types of apps much less often, and when they were available, they were barely used – as they were often still in an experimental stage."
In other words: many cities are not yet ready to offer such services. While the app can be made pretty quickly, successfully rolling out smart city apps takes a whole lot more!
Think long term, appoint a clear owner, focus on open data – and work together!
A first important success factor in the rollout of smart city services is the definition of a long-term vision and the appointment of a clear owner. By doing this, local authorities can better predict the longer-term consequences of the choices that they make today – from partnerships and financing to clear agreements about how smart city data can be used.
"It has become a bit of a cliché to say that data is the new gold. But if you want to develop and offer smart city apps with an indirect public value, having good – and open – data is indeed an absolute necessity. And this is not just about real-time sensor info, but also about opening up and interlinking static information – such as geographic data or street lists," observes Nils Walravens. "In other words: first the data, and then the apps!"
This is also the philosophy behind the 'Smart Flanders' initiative that the Government of Flanders launched in January 2017; an initiative in which the Flemish Government and imec will support the 13 largest cities in Flanders and the Flemish Community Commission in Brussels to open up their smart city data. This will be done in accordance with the newest European standards and formats, so that everyone can make optimal use of these data to develop smart city applications.
"For the next three years, we will provide these cities with intensive support during their 'open data' journey. It's not only about helping them develop a vision; we are also ready to help them determine standards and define the underlying open data architecture," says Nils Walravens. "Moreover, we will help them define how their partners can leverage the open data. And besides the activities organized by imec Brussels, they can also access our City of Things living lab to set up and evaluate pilot tests."
Obviously, cities should not have to reinvent the wheel, as has been demonstrated by similar initiatives abroad – such as the 'Six City' program in Finland, in which (between 2014 and 2020) six cities (and their partners) are investing around 100 million euros in smart city apps in the domains of smart mobility, clean technology, open data, etc. Each of them looks at the program based on their specific needs, but share a focus on the use of open standards.
Another – pan-European – example is the 'SELECT for Cities' initiative, in which Antwerp, Helsinki and Copenhagen, together with six partners (including imec), are looking for businesses that can help them develop a large-scale Internet of Things (IoT) platform. "This is a nice example of what we call pre-commercial procurement," says Nils Walravens. "Businesses and developers who are interested in getting involved can still take part in the tender process, which remains open until April 14."
"And finally: don't embark on this journey alone: it is not obvious to put all of this into practice," concludes Nils Walravens. "Smart city projects are incredibly diverse and require continuous interaction between local authorities, commercial partners and citizens. Research institutes such as imec have the domain expertise – from technical standardization and administrative considerations to co-creation and living lab research – to play a supporting role in this and to complete the so-called 'quadruple helix'. In the longer term, collaboration will be absolutely crucial to generate a rich assortment of commercial and public apps with which we can lift quality of life in our cities to a new level. Think of a multi-modal traffic app that uses a wide variety of data, yet provides us with highly-personalized recommendations. We can only reach that objective when we have the right players on board, when they are all on the same page, and when we manage to open up – and link – sufficient data from various sectors."
And what about the citizens?
If you want to find out more about how citizens fit into this picture, and how we can avoid creating a society from which some people are digitally excluded – then please read this following opinion piece from imec - VUB colleague Ilse Mariën
Want to know more?
Businesses and developers who are interested in getting involved in the SELECT for cities tender process, (open until April 14) can find more info at this website.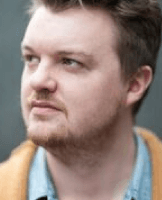 Nils Walravens graduated cum laude as Master in Communication Sciences at the Free University of Brussels in July 2007 with a thesis on the introduction of High Definition Television in Flanders, from a political economy perspective.
Nils started working for imec - SMIT - VUB in August of 2007 as a researcher in the Media, Market & Innovation cluster. His main expertise is in the field of business modelling research in both the mobile and media industries. He has been involved in short-running consultancy assignments, national imec projects and European FP6, FP7 and H2020 projects.
In 2011, Nils started working on a 4-year Prospective Research for Brussels project, funded by Innoviris and the Brussels Capital Region. The aim of the project was to define policy recommendations related to business models and platformization of mobile city services, in the context of the ever-evolving mobile sector. This research led to a PhD on Smart Cities and the public value that could be created from mobile apps, which Nils successfully defended in October 2016. He is now working as a senior researcher in the Smart Cities team at imec - SMIT - VUB and coordinates the Smart Flanders project.
Published on:
5 March 2017