Mental health is critical to overall health. Anxiety disorders are highly prevalent and disabling conditions. Exposure therapy (ET) is an effective treatment for anxiety patients, but it is also time-consuming, expensive and difficult to control. PATRONUS seeks to develop a portfolio of IT tools that provides personalized, blended, emotion-aware support to therapists and patients throughout the entire anxiety treatment process.
Optimizing VR in an anxiety treatment context
Anxiety disorders lead to feelings of incapacitating fear and represent a cost of EUR 74.4 billion in Europe alone. Exposure therapy involves gradually confronting the patient with the object or situation of their fear. As such, exposure therapy is difficult to manage outside of holistic clinical settings, resulting in a treatment rate of 33%. Virtual reality exposure therapy (VRET) is a safe, controlled, cost-effective and potent alternative. Using a computer-generated environment, VRET immerses the patient gradually into an emotional experience. However, current solutions fall short in correctly assessing the patient's real-time anxiety level during exposure. Second, easy and dynamic personalization of the VRET is currently not possible. Third, VRETs are often standalone and intricate solutions, complicating longitudinal, long-term follow-up through blended self-care and therapist involvement. Although mobile apps for anxiety exist, they do not include the therapist in the daily follow-up and coaching loop.
Clinically-supported & personalized blended care solution to battle anxiety
The PATRONUS consortium consists of experts in exposure therapy, as well as specialists in hardware and software for data analytics, scalable data processing, VR, mobile and patient-centered services. PATRONUS will offer an effective, lightweight and personalized blended care solution consisting of IT tools that support the therapist and patient throughout the anxiety treatment process. It is capable of:
personalized and objective anxiety assessment based on physiological data from wearables with an accuracy of greater than 90% during exposure therapy;
a comprehensive therapist dashboard allowing seamless patient follow-up and (VR) therapy management;
a personalized, low-cost and ergonomic VR experience incorporating biofeedback enabling automatic adaptation to the emotions of the patient;
individualized longitudinal follow-up and coaching through VR homework exercises and a mobile application.
PATRONUS will also develop clinical protocols for at least 2 phobias (claustrophobia and panic disorders) on effective exposure therapy and follow-up using the solution.
A more effective mental healthcare model
The PATRONUS project enhances mental healthcare by reducing costs and lowering barriers for patient participation in exposure therapy. This boosts therapy effectiveness and ultimately decreases relapses. Consortium partners will benefit widely from the project's outcomes, using new knowledge to enter new markets and launch new products within the domains of healthcare empowerment, VR personalization, data management and mental health therapy and research.
"PATRONUS seeks to develop a portfolio of blended IT tools that provides personalized and emotion-aware support to patients and enables intuitive therapist follow-up throughout the entire anxiety treatment process."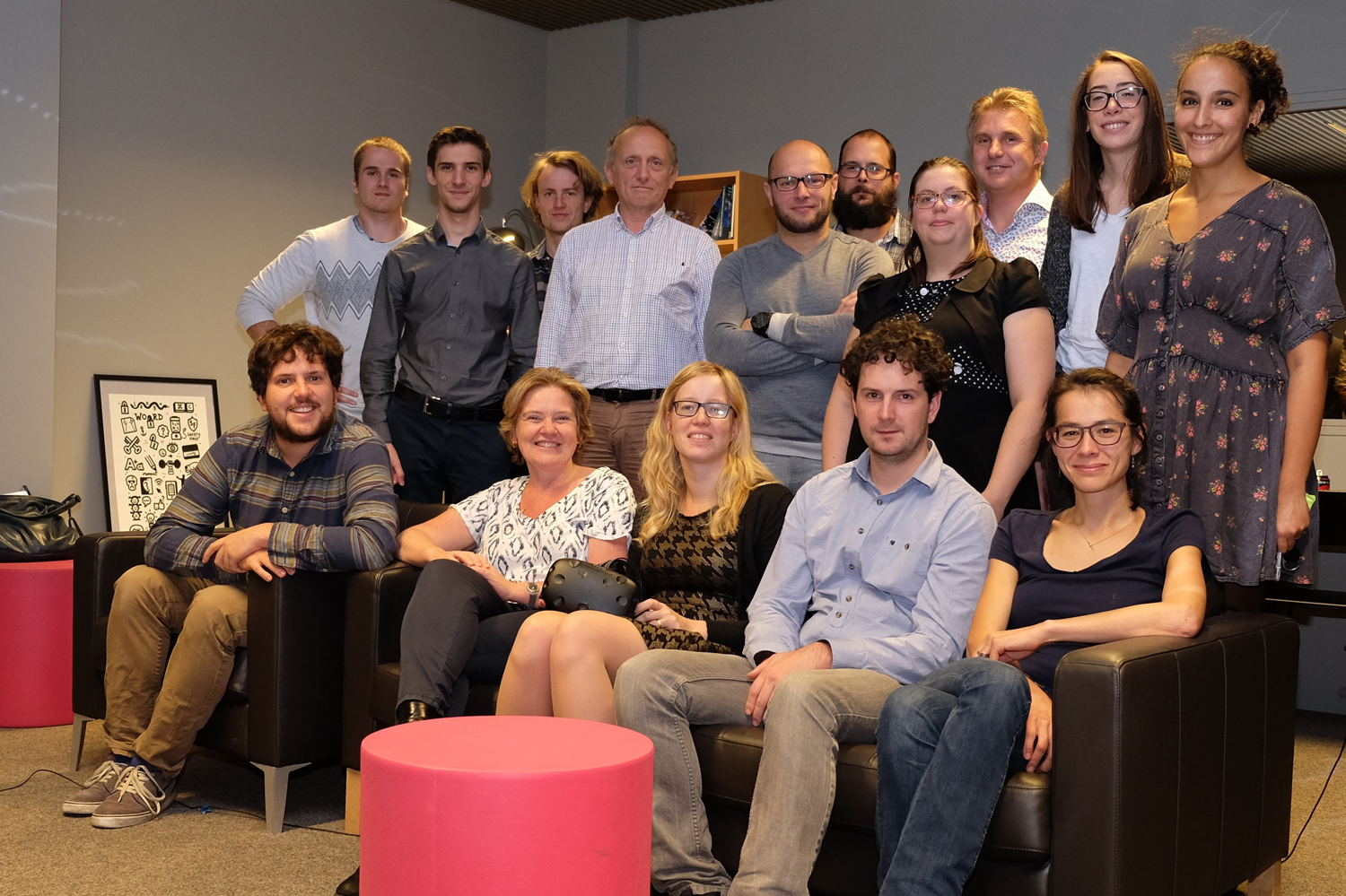 PATRONUS
Personalized Anxiety Therapy thRough lOngitudinal & User-aware Services.
PATRONUS is an imec.icon research project funded by Agentschap Innoveren & Ondernemen and imec.
It started on 01.10.2017 and is set to run until 30.09.2019.
Download as pdf
Project information
Industry
The Human Link
PreviewLabs
Bazookas
Van Roey Automation
Research
Imec-IDLab-UGent
Imec-MICT-UGent
Imec-BAN
Contact
Project lead: Bernard François
Research lead: Femke Ongenae
Proposal Manager: Femke De Backere
Innovation manager: Eric Van der Hulst
Want to know more about imec.icon?