Next-generation ultra-wide band technology
As a leading R&D hub in nano- and digital technology, imec has a track record of more than fifteen years in UWB technology. We participate in various UWB standardization bodies and industry consortia, such as the, IEEE, CCC, ETSI and FCC. And we're a member of the FiRa consortium, which is dedicated to the development and adoption of user experiences using interoperable UWB technologies.
Imec builds its ultra-wide band technology on a standard CMOS platform. This results in UWB chips that can be cost-effectively mass-produced and which you can easily integrate with other chip components.
Additionally, our UWB impulse radio (IR) technology excels because of a power consumption that is ten times lower than the state of the art. Our UWB positioning and tracking algorithms achieve cm-accuracy in challenging environments.
In February 2021, imec showcased the world's first sub-5mW, IEEE 802.15.4z ultra-wideband transmitter chip. Check out the press release.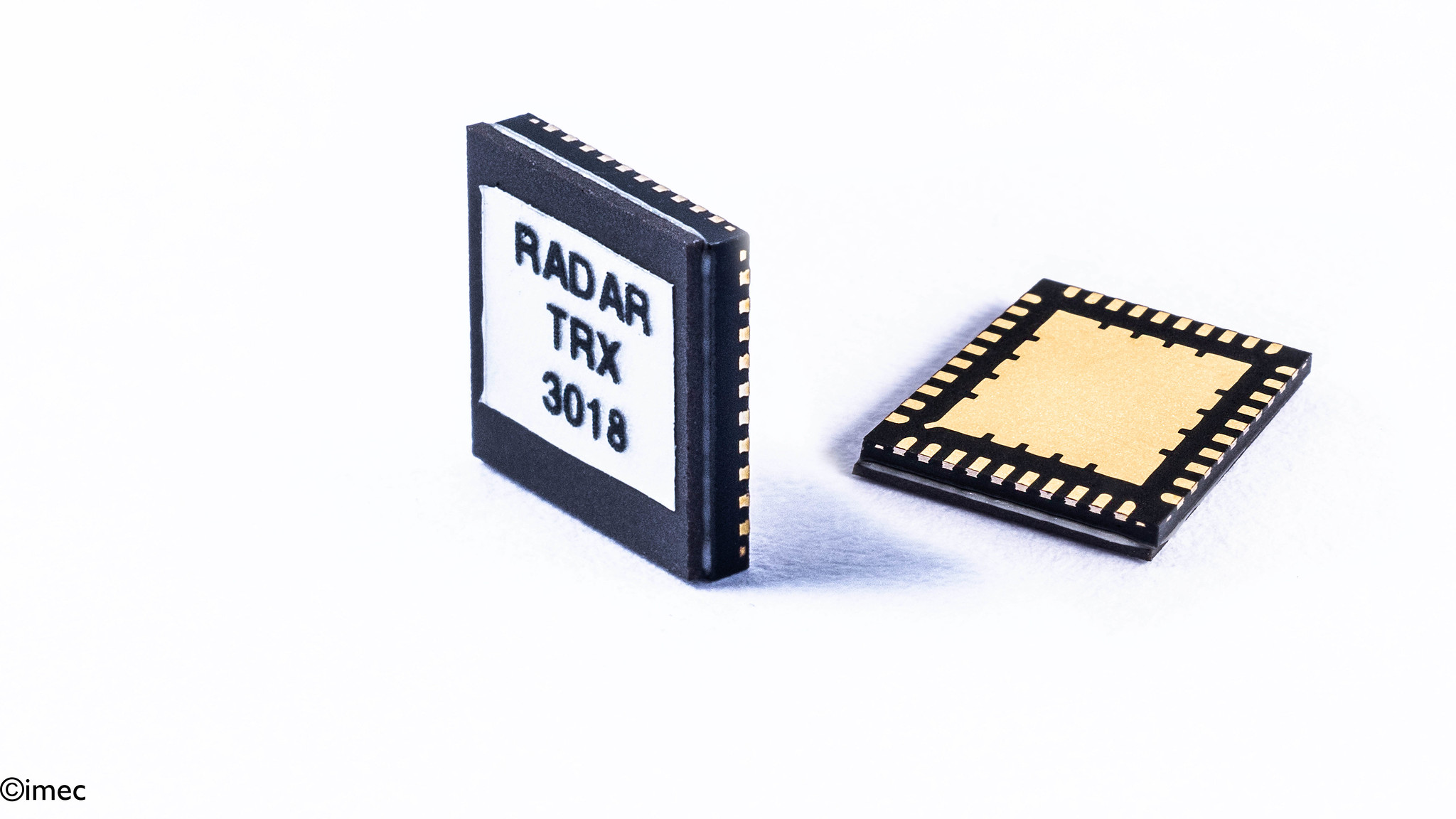 Use our UWB IP in wireless positioning and tracking technology
Do you want to speed up the integration of advanced ultra-wide band technology in your product or service? Then imec is happy to support you in three ways:
design on demand – Rely on our top researchers and advanced infrastructure for your custom R&D into ultra-wide band technology.
insight partnership – Get previews of our latest developments via regular concept and prototype demonstrations.
whitebox silicon IP licensing and technology transfer – Tune our hardware and software IP to your needs, with support from our experts.
Our ultra-wide band technology portfolio contains a wide range of hardware and software IP, such as:
UWB positioning and tracking algorithms that achieve cm-accuracy in challenging environments
secure distance bounding protocols for the prevention of relay attacks
analog and digital IC designs, layout databases and test benches of wireless transceivers and building blocks
proof-of-concept integrated circuit implementations and demonstrators
antenna designs
Are you interested in working with us? Or do you have any questions?