In 2022, humanity saw itself confronted with a global 'polycrisis'. Multiple negative trends (geopolitical, economic, monetary, and ecological) reinforced one another, and ended up forming an almost inextricable knot.
So, what is in store for 2023? Will it bring more of the same, or can we finally turn things around? And how could the chip industry (and its best practices) be a source of inspiration throughout this journey?
Imec CEO Luc Van den hove calls upon the world to work in unison and deliver as one, using the Chips Acts as a blueprint for reinvigorating international collaboration.
A valuable history lesson
Throughout human history, working in unison and rallying our strengths has always paid off. It has allowed us to overcome challenge after challenge.
In the past few decades, collaboration and internationalization have also been the driving forces behind the chip industry's gigantic strides forward. Advances such as smartphones, tablets and data centers, or services powered by artificial intelligence (think of cars' advanced driving assistance systems, or virtual assistants like Siri and Alexa): we owe them to the joint efforts within the semiconductor ecosystem.
Come the Chips Acts. All over the news in 2022, and bound to take further shape in 2023, they are the vehicle par excellence to take collaboration in the semiconductor realm to the next level. Cooperation and internationalization have made the IC industry bloom. It will thus be essential to shape the Chips Acts in such a way that they allow the industry to continue to grow. Yet, I dare to think that their promise is far greater than that: I could see the Chips Acts become the blueprint for addressing the myriad of other challenges society faces.
The Chips Acts as a blueprint for reinvigorating international collaboration
Am I too optimistic now? Not necessarily. Of course, one cannot ignore the fact that (international) collaboration is under huge pressure. Mounting geopolitical tensions, for instance, force stakeholders to review the playing field and to focus on their own positions.
"To make real progress, we need to rally the experts."
Yet, we'd better remember that our strength lies in union, not division. To make real progress, we need to rally the experts. This should be the philosophy behind the various Chips Acts.
On the one hand, they provide regions with the resources to strengthen their own strengths. On the other hand, however, the Chips Acts increase regions' international relevancy. As such, they are a stimulus to open up, connect strengths, and pursue cross-border collaboration.
In other words: instead of duplicating what is happening elsewhere, stakeholders should build on each other's expertise to take the whole ecosystem to a higher level.
This philosophy of opening up and collaborating, is one imec holds very dear. It is being put into practice, for instance, in our high-NA EUV program with ASML, supporting the development of the world's most advanced chip manufacturing machine. By combining the expertise of imec and ASML, and by involving the broader ecosystem from the very beginning, we will manage to transfer this disruptive technology to the chip manufacturing industry a lot faster. In turn, this will allow them to speed up the development of the next generation of chips, which benefits everyone.
Use-case: successfully addressing the automotive industry's challenges
The above example nicely illustrates how interdependencies facilitate (faster and sustainable) innovation in the chip sector. But it is a model that also applies very well to the challenges faced by the automotive industry.
For car manufacturers, electrification is one priority. Yet another is the transition to intelligent vehicles that include more software, countless lines of code, and a considerable rise in the number of microchips. Cars are thus becoming smart, personalized high-performance computers on wheels – powered by complex algorithms and characterized by a whole new driving experience (including groundbreaking entertainment options and unique features such as applications that continuously monitor drivers' and passengers' health parameters).
"Car manufacturers must be given the opportunity to influence the chip industry's roadmaps – so that their specific needs can be met."
Car manufacturers realize they cannot do this alone. Going forward, they will need to do things differently – rethinking processes and collaboration models that have not been questioned for decades. For example, they must be given the opportunity to help steer the chip industry's roadmaps – so that automotive players' specific and longer-term requirements can be met.
In other words: to cope with the automotive industry's upcoming challenges, each player in the value chain will have to strengthen its own strengths. But to bring to market the cars consumers envision, the strengths of the entire ecosystem must be combined.
Calling for talent
Certainly, a few more difficult quarters lie ahead. But in the longer term, the future looks extremely bright – with chip technology (in particular) facing unprecedented growth.
With that, however, comes an urgent call for talent. The following years will see an ever-greater need for hires in the semiconductor industry, working at the crossroads of chip technology and its various applications. As this requires new knowledge and skills, we will have to put a lot of effort into attracting and nurturing a variety of profiles. The search is thus on for people who want to help build a sustainable future while pursuing personal growth. Are you up to this challenge? Make sure to have a look at imec's vacancies!
So, it is with hope that I conclude this outlook on 2023, a year that will hopefully bring light at the end of the tunnel – for all of us.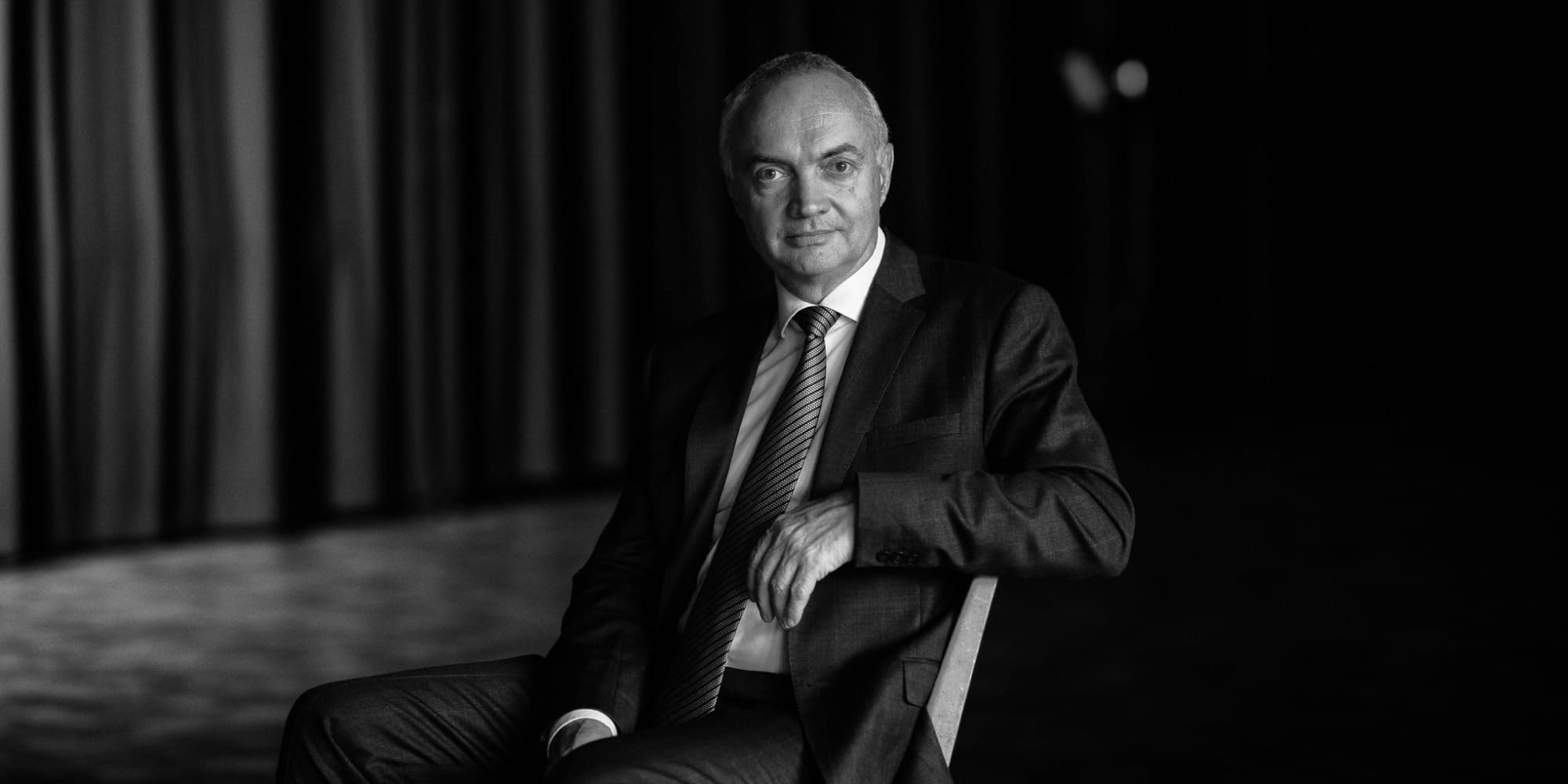 Luc Van den hove has been imec's president and CEO since July 1, 2009. Prior to that, he served as the research center's executive vice president and chief operating officer. He joined imec in 1984, starting his research career in the field of silicide and interconnect technologies. Luc Van den hove received his Ph.D. in electrical engineering from the KU Leuven, Belgium. He has authored or co-authored more than 200 publications and conference contributions.
Published on:
2 January 2023