Exactly one year ago, I was asked to make a number of predictions for 2021. Yet, trying to predict the future is a difficult feat. Who would have guessed, for instance, that the coronavirus pandemic would still dominate our lives 12 months later? For me, that is one of the main disappointments of the past year.
Still, my expectations for 2021 were greatly inspired by the first tentative signs of hope. They strengthened my conviction that the new year would be all about searching for, and finding, new equilibria – with a focus on sustainability, collaboration models and geopolitics.
As we turn the page on the year 2021, the time is right to briefly reflect on what has become of these predictions, and how a research center such as imec has contributed to finding those balances.
The search for (new) equilibria: a long-term challenge
As expected, 2021 was effectively marked by the search for a new normal. It is a challenge, though, that is still ongoing as balances are sought, found and restored all the time. In recent months, the industry and our organization have taken a number of important steps forward.
Collaborating efficiently in a world that has suddenly become much more complex
During the past year, imec not only paid a great deal of attention to protecting the health and well-being of its employees and researchers-in-residence, we also did everything we could to foster smooth and efficient collaboration – despite the challenging circumstances. Collaborating and exchanging knowledge is, and remains, at the very heart of imec. It is the secret sauce that allows us to meet our partners' expectations time and again.
However, it wasn't just the pandemic that imposed complex challenges on us. At the same time, our partners' demands became highly multifaceted, as well. Pharmaceutical companies, for example, required imec to bring its chip technology to more mature market and technology readiness levels. It is an internal exercise that we put a lot of effort into – and which has since resulted in a first major breakthrough -- the delivery of a functional prototype of a rapid SARS-CoV-2 breath test based on imec's PCR-on-chip technology.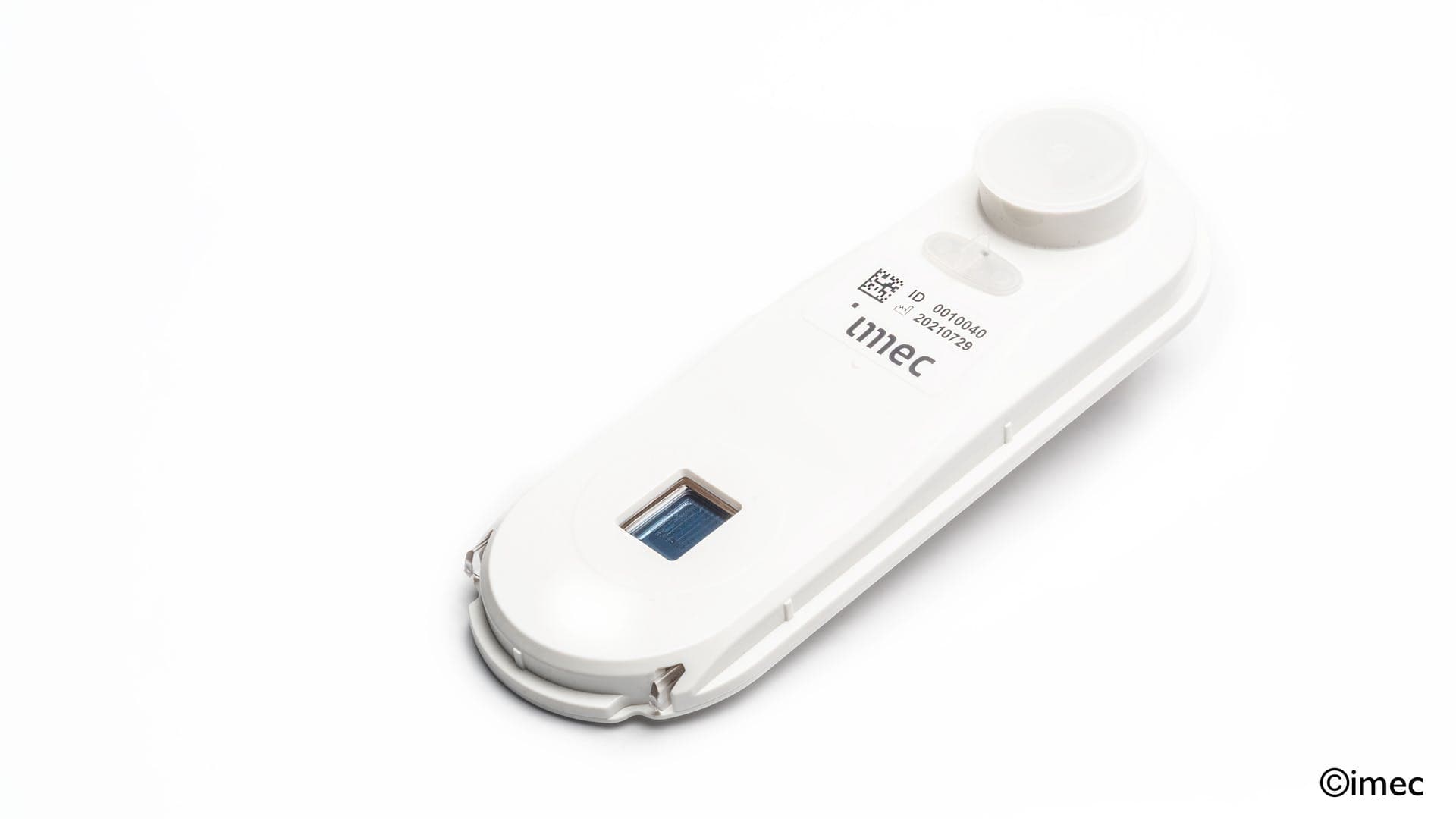 In addition to refining our internal collaboration models, we also strengthened imec's relationship with the world's leading players in the semiconductor industry. The recent decision by the Flemish government to approve a new expansion of the imec cleanroom was a very important signal for our local and international partners. Another significant milestone has been the construction of the High-NA EUVL Lab. In this lab, imec is developing the underlying process technology for a new tool that is being built by ASML; a tool that will allow the semiconductor industry to scale chip technology to dimensions of 2 nanometers (nm) and beyond.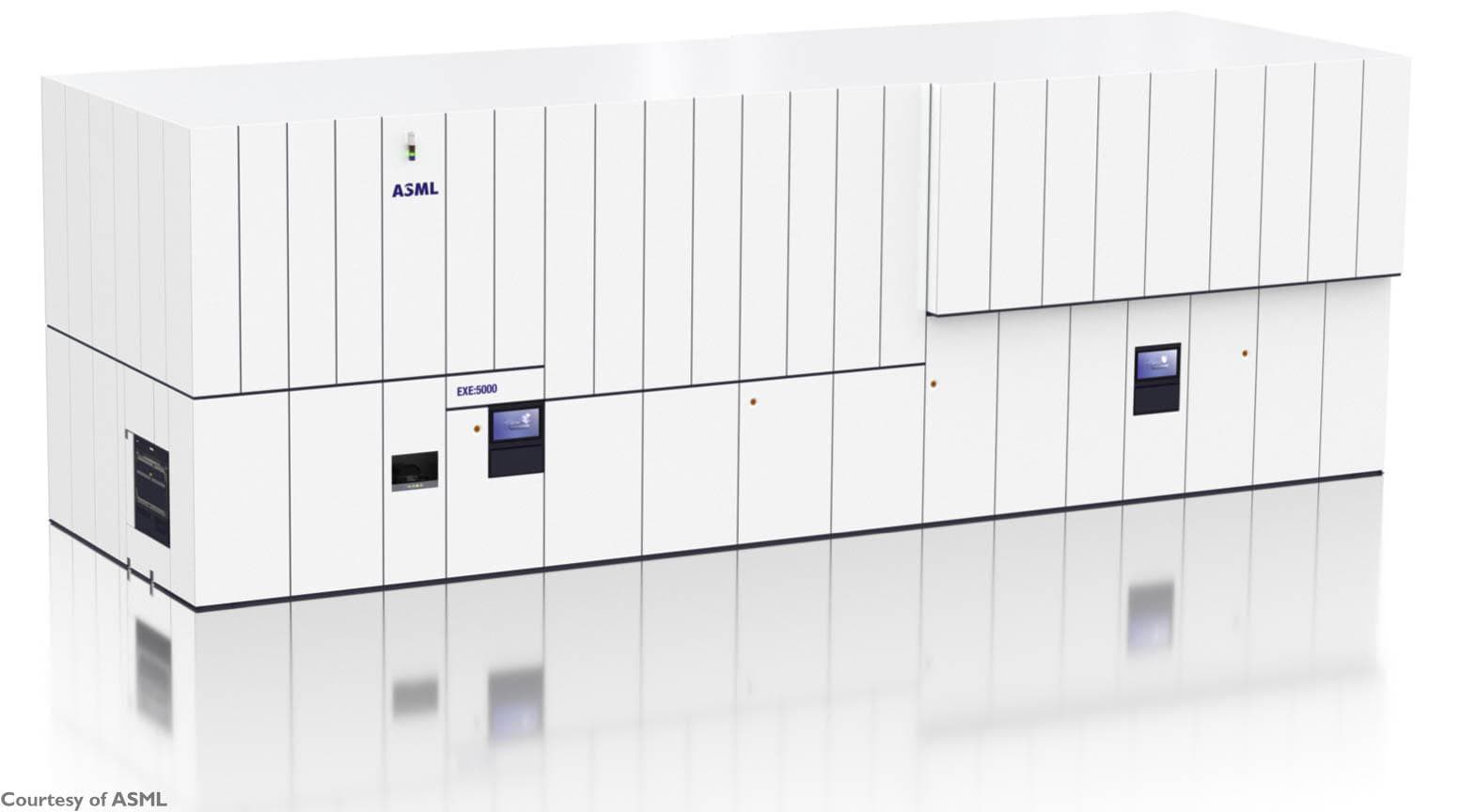 Economy and ecology: two sides of the same coin
A second theme that featured prominently on last year's agenda is sustainability. After all, economy and ecology are two sides of the same coin.
The launch of imec's 'Sustainable Semiconductor Technologies & Systems' (SSTS) research program was met with applause and attention by the semiconductor industry. It is the first initiative that aims to rally the entire semiconductor ecosystem to map the environmental impact of chip development and production. This program will generate valuable insights that imec partners, such as Apple, can leverage to reduce their environmental footprint.
More locally, there was imec's commitment to join the Hyve consortium, which is investigating the cost-efficient and sustainable production of hydrogen on a gigawatt scale. Concretely, we want to help the consortium increase the efficiency of the underlying electrolysis technology by sharing our knowledge and expertise in the field of solid-state electrolytes, electrode surfaces and process technology.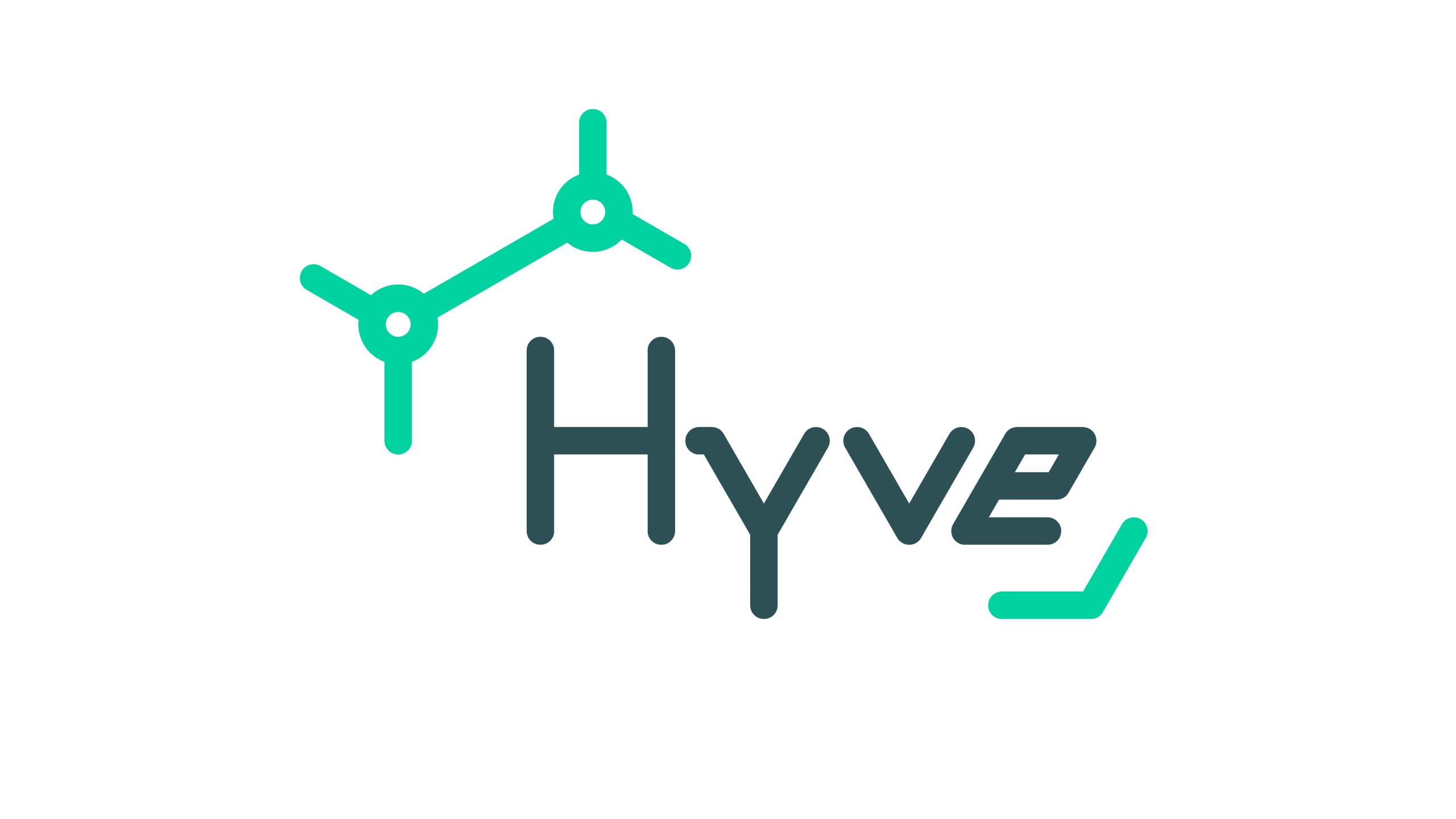 And, lastly, we also continued to scrutinize and refine our own operations and ecological footprint. It is an exercise that has resulted in an energy and technology master plan at campus level, including measures such as an expansion of imec's heat pump capacity.
A safe haven in stormy weather
In the past year, the world has not become a more stable place, geopolitically speaking. Still, here as well, the first signs of how we will navigate tomorrow's new realities can already be observed. For imec and the broader semiconductor industry, this is evident in the European and American Chips Acts.
"Europe has two jewels. One is ASML, the most advanced lithography, and the other is imec, the most advanced semiconductor research in the world." - Pat Gelsinger, CEO Intel, in Bloomberg (July 2021)
Admittedly, at the end of 2020, geopolitical tensions were also creating uncertainty over imec's role within the semiconductor ecosystem. Throughout 2021, however, public statements by external stakeholders, such as European Commissioner Thierry Breton and Intel CEO Pat Gelsinger, underscored that imec will continue to be a key player in bringing together the global semiconductor industry. Clearly, it is at imec that the boundaries of chip technology will continue to be pushed across the various Chips Acts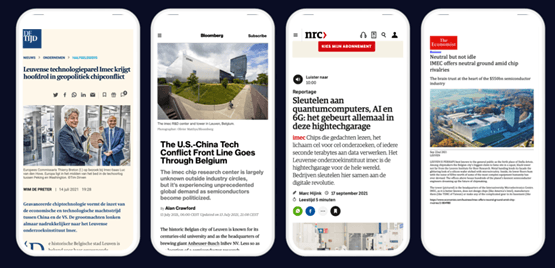 Conclusion: the path ahead in 2022
When looking back at 2021, it is fair to say that the first steps have been taken when it comes to finding new equilibria. Still, the work continues. I would even dare to say that finding these new equilibria has become more important than a year ago.
A host of challenges need our immediate attention. Case in point: the gigantic chip shortages the world is facing. Undoubtedly, the latter crunch will become one of the main themes dominating the semiconductor industry in 2022.
The Fastest Route Out Of The 'Great Microchip Shortage' – An Outlook On 2022
The coronavirus pandemic is leaving its mark in many ways. Bringing public health services to the brink of collapse and severely impacting our social interactions, it has turned the lives of billions upside down. And today, that very same virus is at the core of what might go down in history as the 'Great Microchip Shortage'...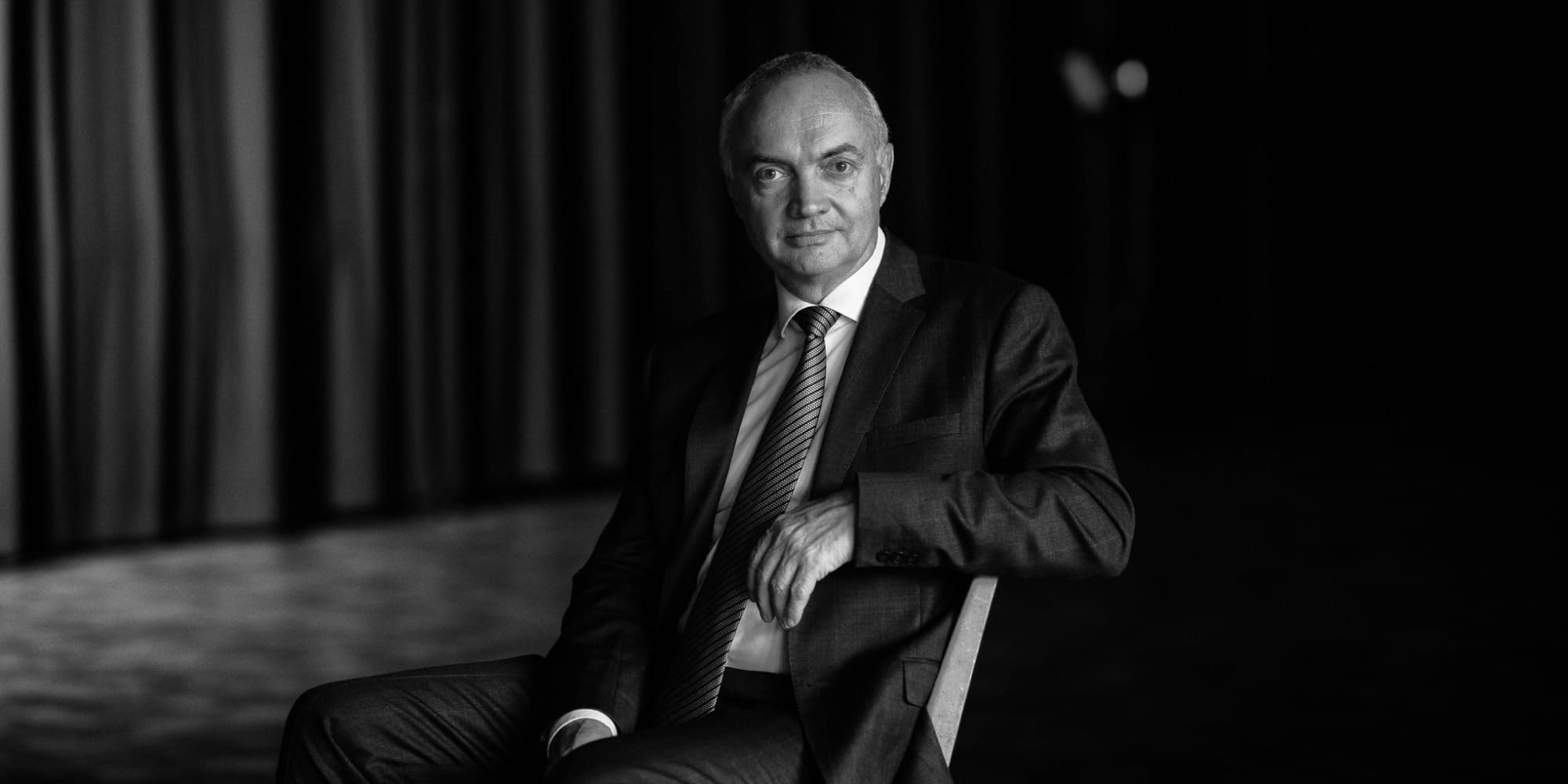 Luc Van den hove has been imec's president and CEO since July 1, 2009. Prior to that, he served as the research center's executive vice president and chief operating officer. He joined imec in 1984, starting his research career in the field of silicide and interconnect technologies. Luc Van den hove received his Ph.D. in electrical engineering from the KU Leuven, Belgium. He has authored or co-authored more than 200 publications and conference contributions.
Published on:
3 January 2022