It's not easy being an optimist these days. Geopolitical tensions, volatile markets, and climate disruption create a tangle of mutually reinforcing global problems. The challenges are becoming more complex, and so are their respective solutions, as each requires disruptive innovations in chip technology. Nevertheless, if we join forces to do this, just like we once did for the moon mission, there is reason for renewed optimism about our future.
Anyone who experienced the sixties will agree that it was a time filled with optimism about the almost unlimited possibilities of science, with the man on the moon project as the absolute pinnacle. Not coincidentally, it was also during that period that Gordon Moore, the recently deceased co-founder of Intel, famously predicted that the number of components on the same chip surface would double yearly. To this day, "Moore's Law" is the lodestar for technological innovation.
Landing on the moon was the outcome of persistent mission-driven innovation. Foremost, it was a matter of focus with ample financial resources and much research; everything was thrown into the fray. And, perhaps most importantly, it all happened with unprecedented collaboration across all sectors, public and private. Competitors from different sectors worked together. And the whole turned out to be more than the sum of its parts. A carousel of innovations and solutions emerged with applications far beyond space travel, such as powerful computer chips, prosthetics, roof insulation, and even baby powder.
Fifty-four years after Neil Armstrong left his iconic footprint on the lunar surface, the world is up for yet another innovation sprint. Our challenges are significant; an aging population with increased healthcare needs, several pandemics, food and water shortages, and an urgent climate crisis. These wicked problems require cross-pollination between science, industry, and government.
For the chip industry, this way of working is familiar. Continuous innovations have been required to overcome looming technical obstacles to keep up with Moore's Law. Early on, we realized that neither traditional research disciplines nor one single chip manufacturer could do the job alone. So out of necessity, the industry relied on intense collaboration, with clear agreements for intellectual property rights, to prevent IP from stifling innovation. A similar methodology could also gain momentum in other sectors, such as health and automotive, where new, customized, disruptive chip technologies should lead to the innovations needed to beat dementia or build the car of the future.
The car of the future is an interesting example of our increasingly complex challenges. It is at the crossroads of all innovations: next-generation sensors that comb the environment, high-speed connectivity, energy-efficient AI calculation models - so that they do not consume all the energy and curtail the range - and a switch to "mobility as a service." The required AI chips and compute chips are not yet developed. And no single car manufacturer can do it alone: cooperation, coordination, and standardization are the order of the day. Carmakers will have to cooperate much more intensively with the chip industry: they will have to help determine what the chips for the future car must look like. If they don't start steering the chip roadmap, they might risk not having the right building blocks in time.
To fuel the innovation engine, we will also need stronger international cooperation. The various chip acts and the industry's even larger R&D budgets lead us to a pivotal point. If they ensure that different regions of the world reinforce and complement each other, they provide an opportunity to create the critical mass to accelerate innovation in semiconductor technology. But if they lead to regions retreating to their own territory, we might be taking huge risks. In a world plagued by climate disasters, earthquakes, and pandemics, letting an entire supply chain depend on one region would be imprudent. Moreover, we risk losing valuable time and resources to duplicated research. At the end of the day, innovations in the semiconductor industry will play a crucial role in the transformation to a sustainable and healthy society.
As with the moon mission in the 1960s, we face enormous, seemingly insurmountable, challenges. Once again, humanity must build the equivalent of a rocket full of innovation, not only in the automotive industry but also in climate and health. And above all, we must believe it is possible. This time we are not aiming for the moon but for a better life here on planet Earth. We will likely succeed if we let the unbridled ambition of the 1960s apply to our work today. Or, as JFK put it, "We choose to go to the Moon in this decade and do the other things, not because they are easy, but because they are hard."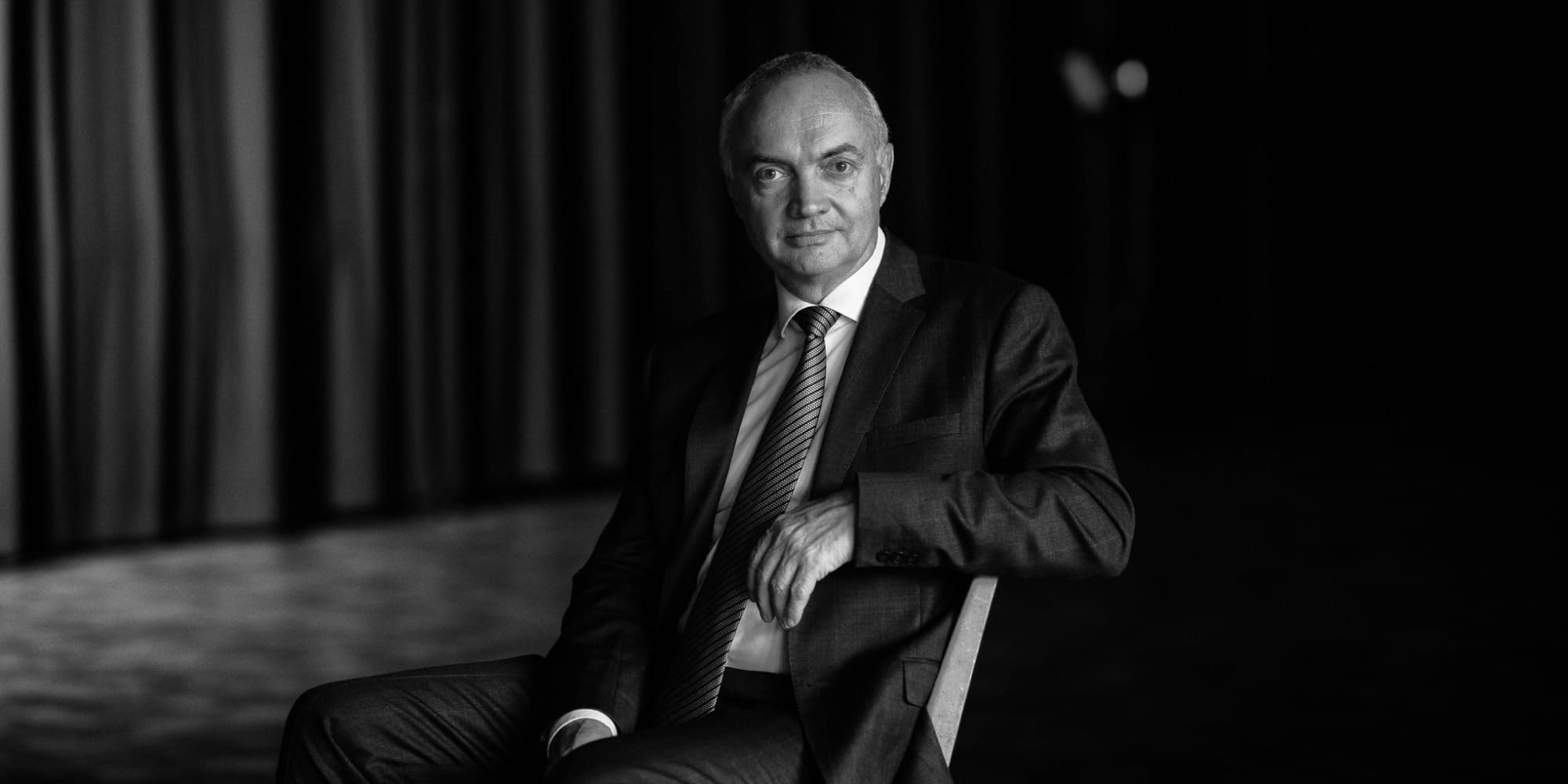 Luc Van den hove has been imec's president and CEO since July 1, 2009. Prior to that, he served as the research center's executive vice president and chief operating officer. He joined imec in 1984, starting his research career in the field of silicide and interconnect technologies. Luc Van den hove received his Ph.D. in electrical engineering from the KU Leuven, Belgium. He has authored or co-authored more than 200 publications and conference contributions.
Published on:
3 October 2023