From a house to a concert hall
It's all very well to be able to demonstrate a new technology in the lab or develop a new idea for your company at a brainstorming session. But will it work 'for real'?
Imec now has five test environments to offer – ranging from a house to a concert hall – for developing and testing promising smart technologies.
This process can be done in conjunction with other partners and supported by the imec.livinglabs team (for co-creation and user tests).
One of these Smart Spaces – and possibly the most unique of them – began operating in October: HomeLab. This family home is located on the Technology campus in Zwijnaarde (Ghent). The idea is that companies can use the home as a 'living lab' to refine their smart applications and services – for example by operating on a co-creation basis with users and by working with the imec research teams – and also by enabling them to have tests carried out by the (temporary) residents living in the house.
We spoke to three of our specialists and asked them to explain the various Smart Spaces for us: Piet Demeester (director of imec's IDLab research group at UGent), Kathleen Philips (imec/Holst Centre program director) and Lieven De Marez (research director of imec's MICT research group at UGent).
Testing becomes a great deal more complex in a smart environment
An alarm clock, a washing machine, a smartphone, etc. – these are the sorts of things that you as a company can ask to have trialed by hundreds of testers. But what happens if you happen to make a smart light switch that also communicates with the home's internal drapes, motion detectors and heating system that are made by other manufacturers? Suddenly, proper (user) testing becomes a whole lot more complex.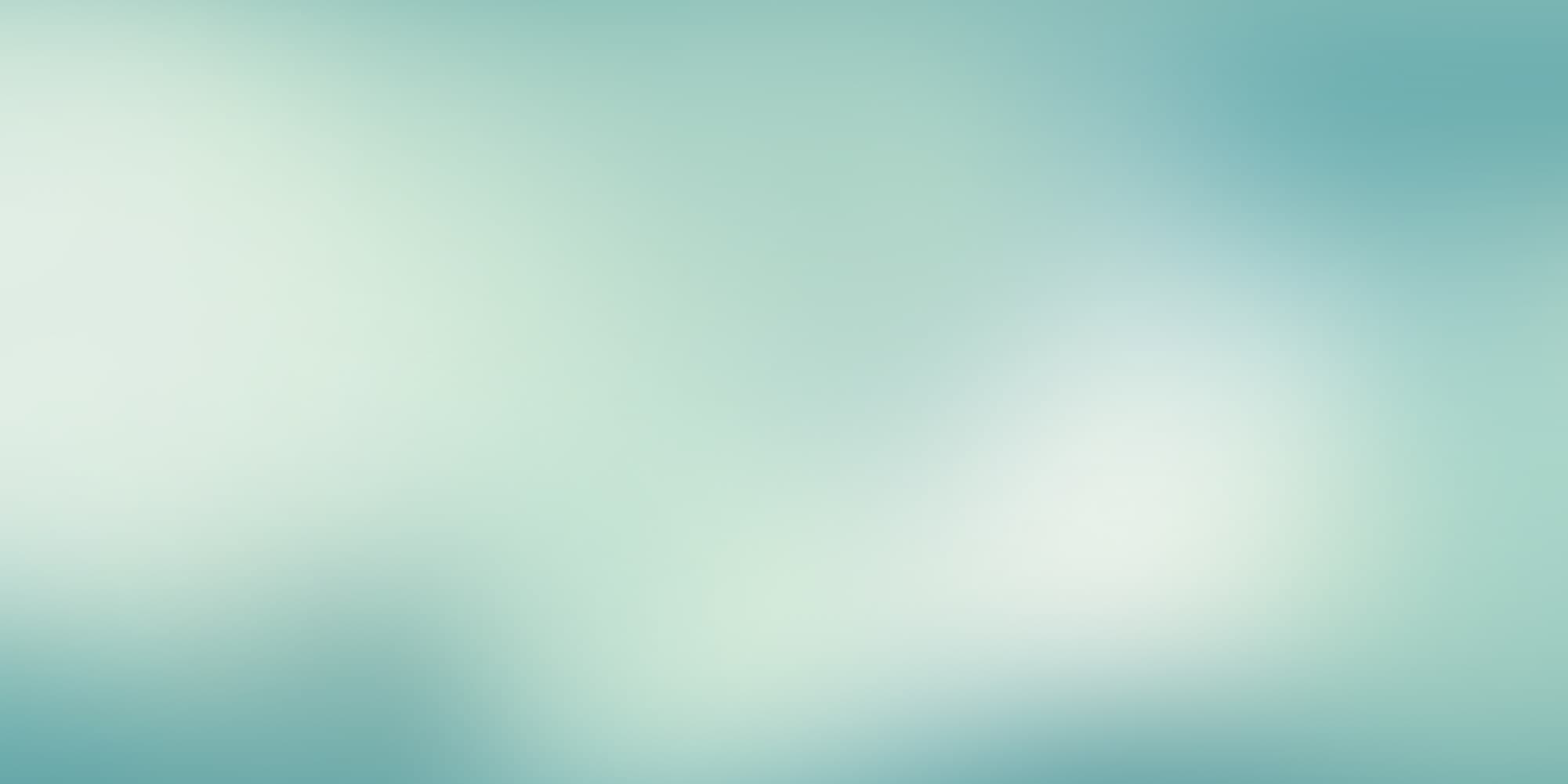 So, to enable you to bring your smart products or services to market in a way that you are sure is going to work, having access to a smart test environment is essential.
Lieven De Marez: "In a smart environment, all of the various devices communicate with each other – what's known as the Internet of Things, or IoT. As a company, you usually only produce a single link in that chain – a link that only really becomes of any interest when it communicates with other devices. If you then want to conduct truly relevant tests for a new IoT device or service, you have to do so in a context where other devices are present and interacting, too."
"Also, a product only becomes truly smart when it is used in a smart manner. Think for example of your tv set-top box. It offers endless possibilities, but in practice, a lot of people only use it to 'simply' watch live TV. Which is why user tests are essential. So, how do we ensure that a device or service both works properly from a technical point of view and is also used smartly? You can only achieve that by the broad-based observations of users and by co-creation with the end-users – all in a smart test environment."
"And, finally, a smart test environment is the ideal way of enabling the end-user to think more creative about a new IoT product or service. If you simply sit down round the table with the end-user, you always have to start off with products that he or she already knows, such as a light switch that you press. Researchers and companies have all sorts of wild ideas about new concepts for operating something like a light. But if you can have these ideas tested by the user in a smart test environment – at a very early, even conceptual stage – the person conducting the test can easily give you feedback about the product and also begin to consider more revolutionary ideas into the bargain."
To sum up: to bring an IoT product or service efficiently and successfully to market, while at the same time ensuring that it is easy to use and is accepted by the user, as far as is possible, then smart test environments – or Smart Spaces – are very useful indeed.
And that is something that imec has entirely understood. These are the five Smart Spaces that are now available for small businesses and large companies alike:
1. The smart house: HomeLab
At first glance, HomeLab looks like an ordinary house – and that is precisely the intention. You'll only start seeing the differences when you open the enormous electricity cabinet in the basement (all of the power sockets can be operated separately) or the extra door located next to each room, providing access to a technical space. In addition to these false walls, you'll also find false ceilings and floors everywhere.
Piet Demeester: "All over the house, sensors, radar units and cameras and so on can be installed invisibly so that specific applications can be tested. The HomeLab team is also on hand to work with companies to install their products and test out their interoperability with other – already existing – products. And when it comes to selecting the most relevant test users for the products, the imec.livinglabs team is also there to help."
All sorts of applications can be tested in the house. These might include products from areas such as home automation, fire safety and protection, entertainment, intruder security, homecare, energy-savings, etc. Piet Demeester again: "Although we may have just started with HomeLab, we can already mention a number of companies that work with us. Smappee is one of them. Smappee is working on a smarter energy monitor in the HomeLab that automatically recognizes domestic appliances by looking at their specific energy profile. Niko is testing its home automation systems and their interoperability with other manufacturers' systems at HomeLab. The house will also be used for the imec.icon ROBO-CURE project in which a robot will live in the house with a young diabetes patient and his family to help support them in their day-to-day lives, as well as deal with the child's disorder in the best possible way."
2. The smart office: OfficeLab
Also on the Technology Campus in Zwijnaarde (Ghent) is the iGent tower. Three floors of the tower are used by the researchers from imec's iDLab research group at UGent. They have installed a smart office environment at the building that includes small 'computers' on the ceiling that support various wireless communication and sensor technologies.
Piet Demeester: "We have dozens of nodes in place that support features such as Wi-Fi, Bluetooth, Zigbee, with temperature and lights sensors plugged into them.
At the moment we're doing tests with a start-up business called Pozyx that has developed an indoor location system that is inch-perfect. We are also testing social robots such as Zora and Pepper (from Zorabots), which could accompany guests to a meeting room.
We brainstorm regularly with our staff about smart office applications, such as the automatic booking and cancellation of meeting rooms based on the number of people who are attending the meeting. We are also looking at areas of expertise and how to locate the people we need (based on big data analysis)."
3. The smart public space: De Krook
As you might expect, it wouldn't make sense to build all these Smart Spaces ourselves, such as HomeLab.
But when a new museum, retirement home, hospital or school is being built, then there's a good reason for imec to become a partner and make the building 'smart-proof'.
That's something that has happened at De Krook, a building in the center of Ghent, which accommodates a library and offices.
Lieven De Marez: "At De Krook we have provided around 250 sensor points into which sensors and wireless communication modules can be plugged. This gives companies an easy way of testing their applications for things such as guiding visitors to the correct location or pushing information to smartphones, depending on the location."
De Krook is also the ideal location for imec to recruit test-users (e.g. for imec.livinglabs projects that are run in conjunction with companies). Lieven De Marez again: "With around 7000 visitors in De Krook per day, we have access to an enormous pool of users whom we can survey and brainstorm with and whom we can select for test panels and so on. We also use the huge DataWall at the entrance to the library to publicize our results and ask for people to work with us."
The same building also houses a prototyping lab and an immersive space where virtual reality (VR) and augmented reality (AR) can be used to simulate all sorts of environments and situations. Lieven De Marez continues: "This enables a company to have a concept, prototype or product looked at in detail, or tested by end-users, all within a very short space of time – and then test them in a simulated or smart environment (office, home, library, etc.)."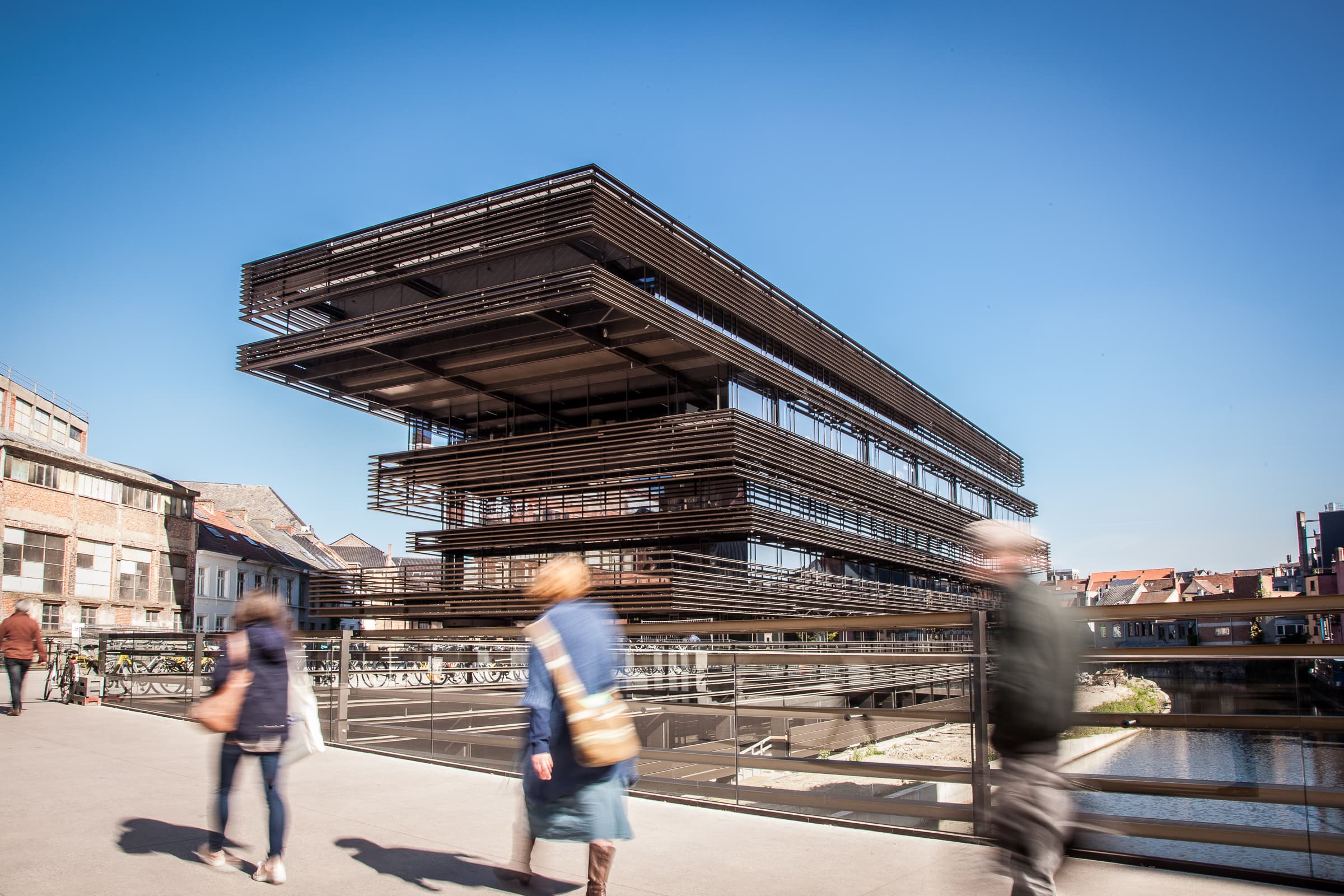 4. The smart stadium
Existing spaces can also be made 'smart' (temporarily or otherwise) for testing products and services. For example, imec is already working with the Amsterdam Arena, the Sportpaleis in Antwerp and the Ghelamco Arena in Ghent.
Kathleen Philips: "At the Amsterdam Arena we installed 15 (temporary) sensor systems so that one part of the stadium could be monitored in detail for temperature, relative humidity and CO2 during a Rihanna concert. This information can be used to control a smart air-conditioning system, as well as to improve the comfort of the audience. It would also be possible to measure vibrations and decibels to increase safety and wellbeing of visitors."
Lieven De Marez: "We worked with the Sportpaleis as part of the imec.icon iFEST project. During a concert staged by Dimitri Vegas & Like Mike, around 100 visitors were given a new type of festival wristband – developed within the project – to test with a matching app. This enabled us to track the interaction between people, technology (the wristband) and the content (the music). But we weren't able to monitor the interaction with the surroundings (movement patterns, other people, smart objects and so on). Had we had a genuinely smart space, of course, then that would have been possible."
"Finally, we are also working strategically with the Ghelamco Arena to conduct experiments using the infrastructure at the stadium (full Wi-Fi coverage, 182 flat screens, 142 security cameras, etc.). "
We want to combine experiments that are of interest for companies or imec (such as the impact that the presence of 20,000 people has on wireless communication with sensors), along with useful applications for AA Gent football club and its fans (one example is the use of the sensor information for the purpose of increasing the comfort and safety of the supporters).
5. The smart building with the best air quality: Holst Centre
At Holst Centre in the Netherlands (a research facility established by imec and TNO), researchers are working on the sensors of the future – including air sensors.
Kathleen Philips: "The advantage of our small and relatively cheap sensors is that they can be installed in larger volumes in cities in order to gain a more detailed picture of the air quality. To be able to study the use of these sensors even better, there are currently some 25 multi-sensor systems suspended inside the Holst Centre building. They are based on imec's OCTA-Connect platform and enable IoT applications to be tested quickly and simply."
Piet Demeester: "In fact, we have installed sixteen of these sensor systems at HomeLab."
Kathleen Philips: "At Holst Centre, sensors for monitoring air quality parameters have been plugged into the OCTA platform, specifically to measure CO2, NO2 and volatile organic compounds (VOC). The multi-sensor systems also take readings of the temperature, relative humidity and ambient light. The sensors can talk to one another via a communication module, passing on information over very long distances. The 25 multi-sensor systems are monitored 24/7. This test environment enables us to study problems such as 'drifting' more closely ('drifting' occurs when sensors have been in use for some time and the surface of the air sensors becomes dirty, which in turn has an effect on the readings recorded)."
Smart Spaces: the best way to innovate faster and better
These are some of the Smart Spaces where imec is working and which can be used by researchers and companies – large and small.
There are various forms of collaboration: they may range from long-term strategic programs, to short projects lasting just a few months;
or from co-creation with end-users, to testing a prototype in a true-to-life environment and checking on interoperability with other systems on the market. To sum up, there are all sorts of factors that influence whether a product or service becomes a genuine success, or not.
Then there's the City of Things
In fact, imec has taken things further than just Smart Spaces. Working with the city of Antwerp and the Flemish Region, imec has established the City of Things project. Antwerp has been transformed into one big living lab in which companies, researchers, residents and policy makers are able to experiment with smart technologies designed to make living in the city more enjoyable and more sustainable.
There is also a 'Smart Zone' in the city where a dense network of sensors and wireless gateways has been installed. These sensors enable parameters such as air quality, (bicycle) traffic, pedestrian flows or energy consumption to be monitored in real-time. Once again, imec's OCTA Connect platform is involved, giving researchers and companies an easy way to plug in their sensors.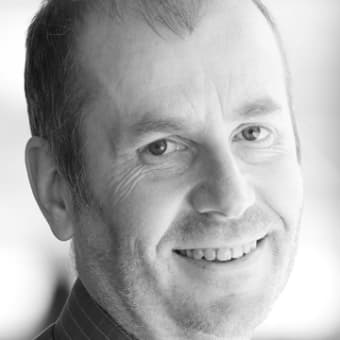 Piet Demeester is a professor at Ghent University and director of IDLab, imec research group at UGent. IDLab's research activities include distributed intelligence in IoT, machine-learning and datamining, semantic intelligence, cloud and big data infrastructures, fixed and wireless networking, electromagnetics and high-frequency circuit design. IDLab has a longstanding tradition in building and running experimentation facilities (such as HomeLab, OfficeLab, Virtual Wall and WiLab.t. Also see https://www.ugent.be/ea/idlab/en/research/research-infrastructure). Piet Demeester is a Fellow of the IEEE and holder of an advanced ERC grant.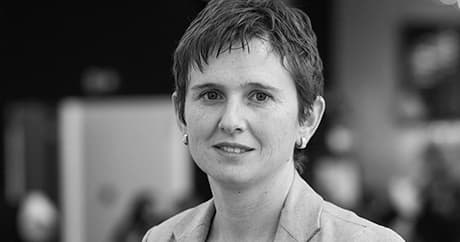 Kathleen Philips is a program director at imec/Holst Centre for infrastructure and person-centric focused Perceptive Systems. Perceptive Systems build a view of the world using the information from their own sensors, as well as information from the cloud. Within this program, imec is at the forefront of ultra-low power circuit and sensor design, with over 60 papers at ISSCC and IEDM and over 100 patents. Within the area of IoT, the scope for research has been expanded to include lightweight security for wireless sensors and new research on distributed and heterogeneous sensor networks, offering the innovations that will lead to an intuitive IoT. The multi-disciplinary team includes experts in ultra-low power radio, dsp and sensor design, as well as heterogeneous networking, distributed data analytics, edge security and testbed implementation.
Kathleen joined imec in 2007 and has held positions as principal scientist, program manager for ULP Wireless and program director for Perceptive Systems. Before that, she was a research scientist at Philips Research for over 12 years. Kathleen holds a PhD in electrical engineering. She has authored and co-authored over 60 papers and holds various patents.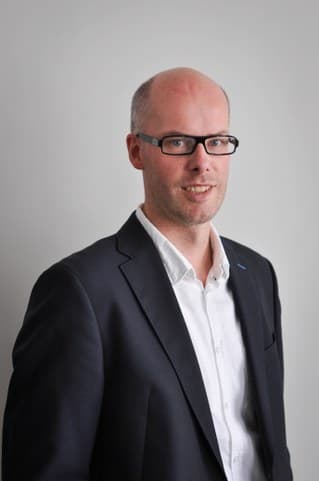 Lieven De Marez is a professor 'Media, Technology & Innovation' & 'User-centric innovation research' at the department of communication sciences at Ghent University. At the department he is heading the multidisciplinary research group for Media, Innovation & Communication Technologies (MICT), affiliated to imec, the world-leading R&D and innovation hub in nanoelectronics and digital technologies. Within imec, Lieven is the founding father of the Digimeter (http://www.imec-int.com/en/digimeter) and methodological innovator for user involvement, testing and validation in all stages of innovation development. Leveraging on the combination of imec's panels and insights, and the broad methodological expertise of social science research methodologies (self-reporting, ideation, computational social sciences, network analysis, digital methods, forecasting, physiological measures, human-computer interaction, quality of experience, adoption potential assessment, willingness-to-pay …) Lieven and his team are widely recognized for assessing the potential and impact of technological innovations in a broad diversity of markets. He published >100 articles, was already the promotor of 10 PhD's.
Published on:
26 October 2017