Join us in Boston for ITF HEALTH: Nanoelectronics and digital technology for precision medicine (October 15, 2019)
The Imec Technology Forum 'ITF HEALTH' brings together 200+ business leaders, innovation managers, academia and technology gurus representing the global semiconductor, medtech, biotech, pharma and life science industries. At ITF HEALTH, they discuss exciting research advances in nanoelectronics and digital technologies to address current challenges and emerging solutions for precision medicine.
The half-day event features talks by global industry experts and ventures in healthcare & medtech, and by imec senior staff members. They will share their insights and tech roadmaps to fully seize opportunities and drive the future of personalized healthcare.
ITF HEALTH aims to enhance networking amongst experts from the entire global semiconductor ecosystem and from biotech & pharma companies around the world. Our networking reception – following the expert talks – offers exactly the right setting for that! Next to networking, you'll be able to explore interactive demos on the future of health, while enjoying Belgian drinks and finger food.
Access is free, but registration mandatory. All information on the conference webpage.
Imec and NUS to collaborate on chip-based quantum cryptography technology
Imec and the National University of Singapore (NUS) have signed a research collaboration agreement to develop chip-based prototypes for secure quantum communication networks. Quantum cryptography offers security that is solely based on the laws of quantum physics and thus is in principle unbreakable, which might become invaluable for critical information infrastructures with long-term security needs such as healthcare, government and banking. Within quantum cryptography, the processes and methodologies behind two essential building blocks – quantum key distribution (QKD) and quantum random number generation (QRNG) – are at present too limiting and expensive for wide-spread deployment.
Imec and NUS aim to resolve some of these bottlenecks and move QKD and QRNG technologies to a platform which is much more scalable, robust and cost-effective. The five-year research collaboration is supported by the National Research Foundation Singapore under the Quantum Engineering Programme.
More information in the press release.
Imec.istart supports nine new startups and goes international
Nine new tech startups have been selected for the imec.istart business accelerator program. In addition to a pre-seed funding of 50,000 euros, they will receive one year of tailor-made coaching in order to make the transition to the market easier. The rising trend in the number of promising international start-ups applying is also continuing.
The new startups bring very different products to the market, ranging from an ingenious tool to ensure that meetings run smoothly and efficiently (JUCE +), a smart method for developing biomarkers that detects and treats diseases such as cancers, Alzheimer's and Parkinson's faster and more accurately (ProteoFormiX), a voicebot to playfully master a language (LiNGUiNEO), a solution to set up fast and cheap satellite communication in remote areas (KUUB³), a smart waste management solution for cities and municipalities (BrighterBins ), to a middleware solution that makes plug and play blockchain integrations possible (Arkane).
The international newcomers are LevelUP Sports, Firmalyzer and Asylia Diagnostics. They focus on - respectively - an app for sports coaches to better visualize and analyze matches; an innovative platform to detect the safety risks of IoT devices; and a digital platform that helps doctors choose the right cancer therapy for a patient.
Entrepreneurs who are interested in participating in the imec.istart accelerator program can submit their contact details here and be informed about upcoming open calls.
Imec school kicks off with on-the-job training for 8 future cleanroom technicians
On September 1, eight applicants started imec school, a one-year on-the-job training to become part of imec's permanent cleanroom staff. With this initiative, imec fills in the recruitment gap for specific profiles that are hard to find on the labor market. Rather than waiting for candidates to show up with the right degrees and skillsets, imec teaches them the specific knowledge that is needed for the state-of-the-art R&D being carried out in its cleanrooms.
The eight candidates kicking of the imec school initiative were selected on their broad interest in technology and on their eagerness and capacity to learn. In the first semester, they receive a generic theoretical and practical scientific training. In the second semester, the focus will shift to the details of semiconductor processing. From day one, all trainees have received a permanent contract with an attractive salary package. When successful, imec aims to repeat the initiative in upcoming years. Meanwhile, you can find around 90 job opportunities on imec's job page. Kanaal Z, the Belgian business broadcaster, dedicated a news item to the kick-off of imec school. You can find it here. (Dutch only)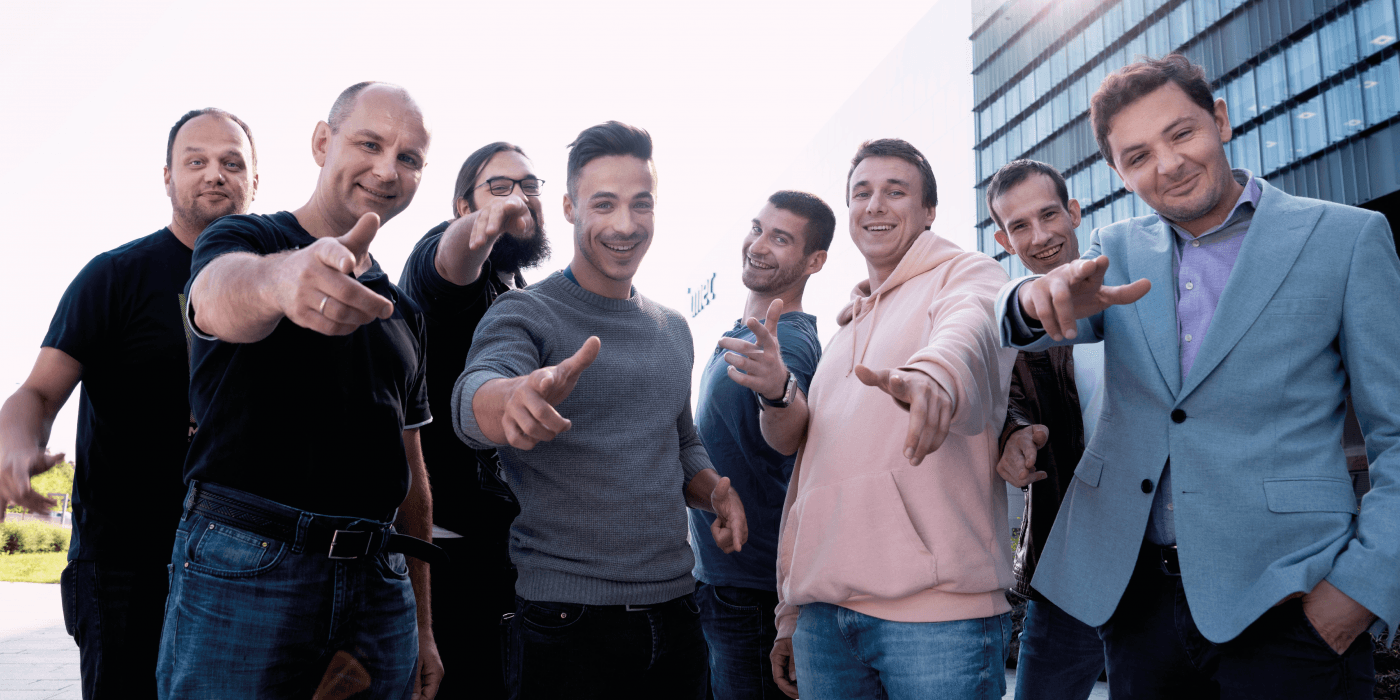 12 conference presentations and a breakthrough in photonics for next-generation datacenter interconnects
At the 45th European Conference on Optical Communication (ECOC) in Dublin, imec, together with IDLab and the Photonics Research Group – two imec research labs at Ghent University – participated with no less than twelve conference presentations.
As one of the key milestone results in silicon photonics (SiPho) technology development, imec and its partners from Ghent demonstrated building blocks that help pave the way for 400Gb/s and beyond optical links as well as for co-packaged optics in next-generation datacenter switches – key enablers for data transmission in future data centers. Amongst the highlights: a TSV-assisted, high-density (Tbps/mm2) CMOS-SiPho transceiver prototype; a low-power 106Gb/s PAM-4 SiPho transmitter; a high-speed Ge/Si avalanche photodetector; and ultra-broadband low-loss single-mode fiber couplers.
Full details can be found in the press release.
Published on:
2 October 2019