SAN FRANCISCO (USA), July 10, 2017 – At its annual Imec Technology Forum USA in San Francisco, imec, the world-leading research and innovation hub in nano-electronics and digital technology, announced today that its researchers, in collaboration with scientists from KU Leuven in Belgium and Pisa University in Italy, have performed the first material-device-circuit level co-optimization of field-effect transistors (FETs) based on 2D materials for high-performance logic applications scaled beyond the 10nm technology node. Imec also presented novel designs that would allow using mono-layer 2D materials to enable Moore's law even below 5nm gate length.
2D materials, a family of materials that form two-dimensional crystals, may be used to create the ultimate transistor with a channel thickness down to the level of single atoms and gate length of few nanometers. A key driver that allowed the industry to follow Moore's Law and continue producing ever more powerful chips was the continued scaling of the gate length. To counter the resulting negative short-channel effects, chip manufacturers have already moved from planar transistors to FinFETs. They are now introducing other transistor architectures such as nanowire FETs. The work reported by imec looks further, replacing the transistor channel material, with 2D materials as some of the prime candidates.
In order to fit FETs based on 2D materials into the scaling roadmap, it is essential to understand how their characteristics relate to their behavior in digital circuits. In the paper published in Scientific Reports paper, the imec scientists and their colleagues presented guidelines on how to choose materials, design the devices and optimize performance to arrive at circuits that meet the requirements for sub-10nm high-performance logic chips. Their findings demonstrate the need to use 2D materials with anisotropicity and a smaller effective mass in the transport direction. Using one such material, monolayer black-phosphorus, the researchers presented novel device designs that pave the way to even further extend Moore's law into the sub-5nm gate length. These designs reveal that for sub-5nm gate lengths, 2D electrostatics arising from gate stack design become more of a challenge than direct source-to-drain tunneling. These results are very encouraging, because in the case of 3D semiconductors, such as Si, scaling gate length so aggressively is practically impossible.
"2D materials, with the atomically-precise dimension control they enable, promise to become key materials for future innovations. With advancing R&D, we see opportunities emerging in domains such as photonics, optoelectronics, (bio)sensing, energy storage, photovoltaics, and also transistor scaling. Many of these concepts have already been demonstrated in the labs," says Iuliana Radu, distinguished member of technical staff at imec. "Our latest results presented in Scientific Reports, show how 2D materials could be used to scale FETs for very advanced technology nodes."
These results were published in Scientific Reports: T. Agarwal, G. Fiori, B. Soree, I. Radu, P. Raghavan, G. Iannaccone, W. Dehaene, M. Heyns - Material-Device-Circuit Co-optimization of 2D Material based FETs for Ultra-Scaled Technology Nodes (SREP-16-50433) www.nature.com/articles/s41598-017-04055-3
This work was supported by imec's industrial affiliation programs on core CMOS including key partners GlobalFoundries, Huawei, Intel, Micron, Qualcomm, Samsung, SK Hynix, Sony Semiconductor Solutions and TSMC, and by the European GRAPHENE FLAGSHIP core 1 (Contract No. 696656).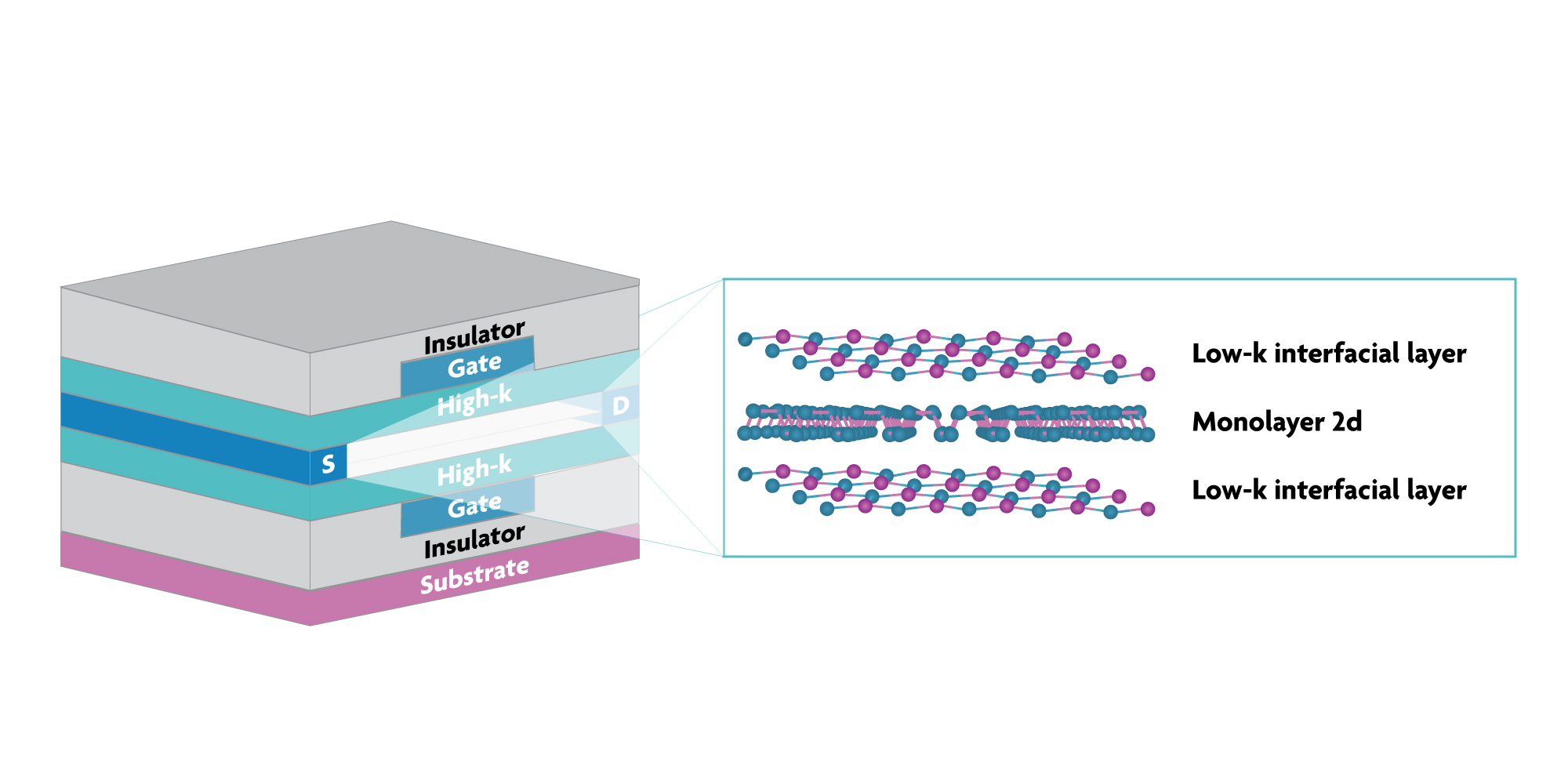 About imec
Imec is the world-leading research and innovation hub in nano-electronics and digital technologies. The combination of our widely acclaimed leadership in microchip technology and profound software and ICT expertise is what makes us unique. By leveraging our world-class infrastructure and local and global ecosystem of partners across a multitude of industries, we create groundbreaking innovation in application domains such as healthcare, smart cities and mobility, logistics and manufacturing, and energy.
As a trusted partner for companies, start-ups and universities we bring together close to 3,500 brilliant minds from over 75 nationalities. Imec is headquartered in Leuven, Belgium and also has distributed R&D groups at a number of Flemish universities, in the Netherlands, Taiwan, USA, China, and offices in India and Japan. In 2016, imec's revenue (P&L) totaled 496 million euro. Further information on imec can be found at www.imec-int.com.
Imec is a registered trademark for the activities of IMEC International (a legal entity set up under Belgian law as a "stichting van openbaar nut"), imec Belgium (IMEC vzw supported by the Flemish Government), imec the Netherlands (Stichting IMEC Nederland, part of Holst Centre which is supported by the Dutch Government), imec Taiwan (IMEC Taiwan Co.) and imec China (IMEC Microelectronics (Shanghai) Co. Ltd.) and imec India (Imec India Private Limited), imec Florida (IMEC USA nanoelectronics design center).
Contact :
Hanne Degans, Press communication manager, T: +32 16 28 17 69, Mobile : +32 486 06 51 75, Hanne.Degans@imec.be