Challenges for renal dialysis technology
During the first decades after the second world war, the artificial kidney was one of the most exciting medical advances. But since then, renal dialysis technology has barely changed. What are the reasons for this standstill in innovation?
technical – Kidney functions are very complex. In absence of a sufficient amount of transplant kidneys, they can only be replaced by a personalized and integrated combination of advanced technological solutions.
economical – Innovators face a long time to market, whereas reimbursement is only granted locally. And they must obtain market access before any negotiation on reimbursement even can start.
regulatory – To obtain market access, new technologies must fulfill strict government regulations and standards on safety and essential performance. Innovators are often unfamiliar with these topics. This makes investment risks high. Imec cooperates with international regulatory agencies on finding ways to innovate upon regulations.
The answer to these challenges lies in increased cooperation to actively stimulate innovation. This is why the Kidney Health Initiative (KHI) – a public-private partnership that unites patients, health professionals, research organizations and industry – developed an international innovation roadmap for new approaches to renal replacement therapy (RRT).
Imec is a KHI member and involved in the ongoing actualization of this roadmap, by sharing its decades of experience in technology road mapping within semiconductor technology with the Renal community.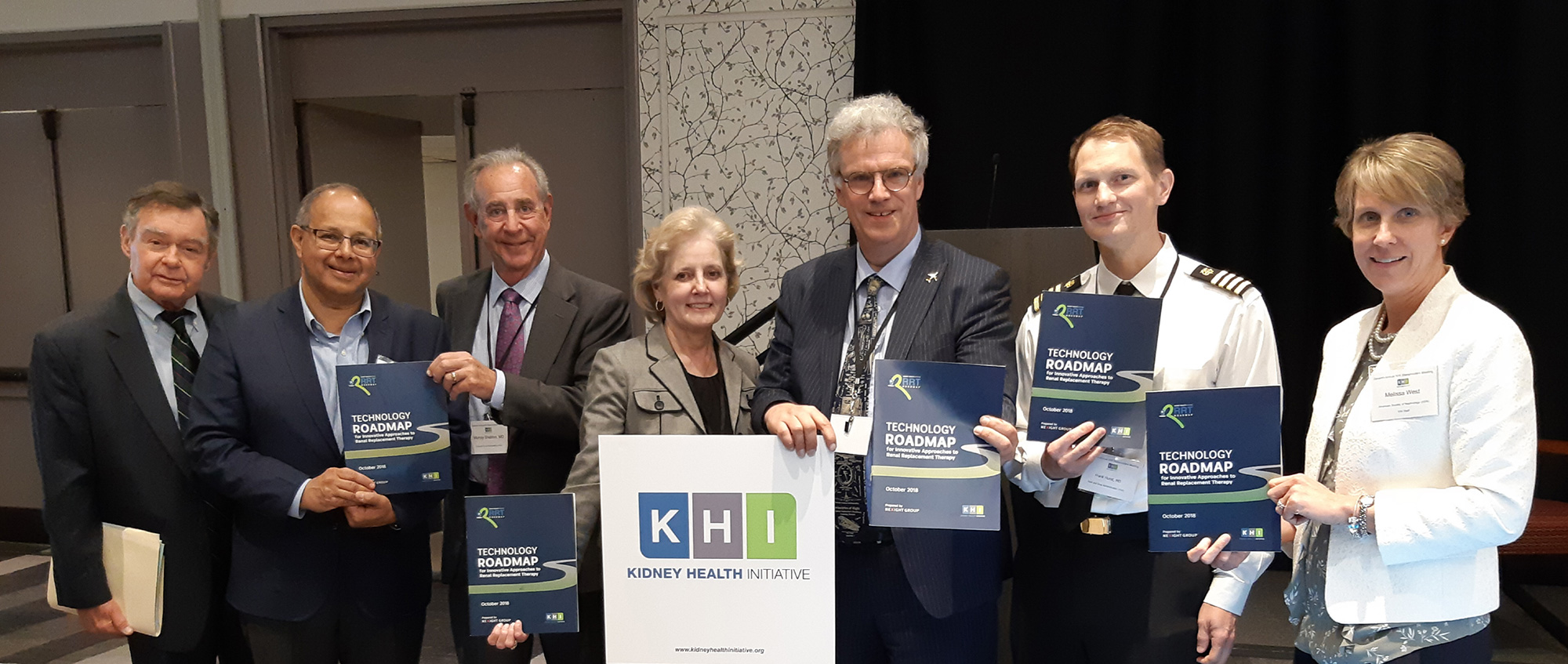 Moreover, our knowledge of semiconductor and MEMS technologies as well as artificial intelligence can contribute to the development of new technologies to improve the life of kidney patients.
Added value of microelectronics & nanotechnology to renal dialysis
While the developments in renal replacement technology slowed down, the semiconductor industry boomed. Electronic devices became cheaper, smaller and more powerful – up to the point where we all have a computer in our pockets.
This reduction in price and size of electronics also led to the development of connected health solutions: wearable, ingestible or implantable devices that:
collect reliable data
process and analyze that data to yield actionable insights
act on that information
It's obvious that such technologies offer great benefits to renal care. For instance, unobtrusive wearable devices can collect longitudinal multiparameter data, to facilitate earlier diagnosis and help adhering to a healthier lifestyle.
The international KHI roadmap for innovative approaches to renal replacement therapy (RRT) lists advanced technologies from other fields (e.g., sensors, nanotechnology, novel materials) as enablers that can bring us closer to a portable or implantable artificial kidney.
Imec is at the heart of this, in close cooperation with the Dutch Kidney Foundation as well as the European Kidney Health Alliance (EKHA) and the broader community for kidney research and development of devices. Together with Fiocruz Brazil and Harvard University, imec investigated the expectations of 1566 experts regarding Kidney Replacement Therapy.
For instance, imec researches how its on-chip fluid sensors can be used to monitor, on a personal level, the electrolyte balance during a dialysis treatment. Imec realized a complete multiparameter monitor on a 4.4x4.4-mm chip. And we enable wearable bio-impedance spectroscopy, to monitor the moisture balance during hemodialysis and during daily activities.
Want to work with us on the renal dialysis technologies of tomorrow?